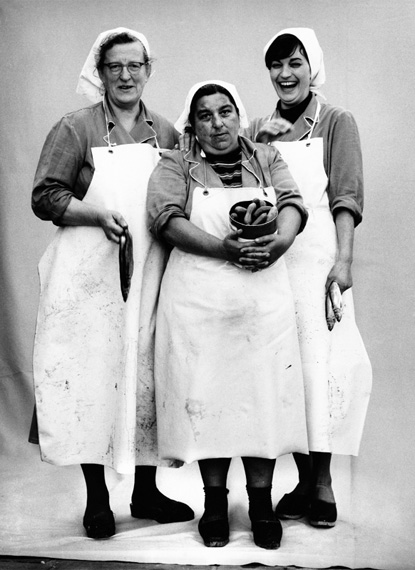 German vitae / Deutsche Vita
Eine Retrospektive in Kooperation mit Johanna Breede Photokunst Berlin
Exhibition: 6 Apr – 16 Jun 2019
Sat 6 Apr 15:00

Stiftung Schloss Neuhardenberg
Schinkelplatz
15320 Neuhardenberg
033476-600750
info@schlossneuhardenberg.de
www.schlossneuhardenberg.de
Tue-Sun 10-18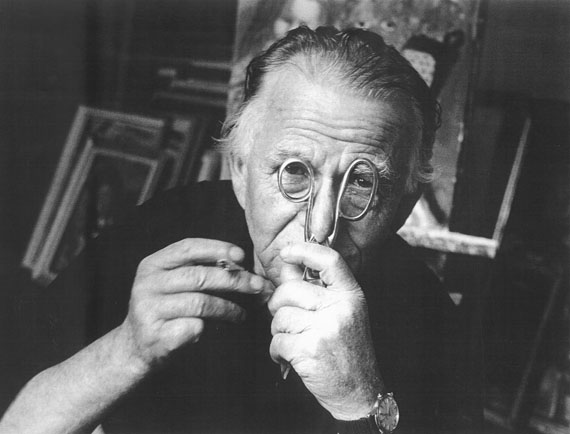 Stefan Moses: Deutsche Vita

In Kooperation mit Johanna Breede Photokunst, Berlin
Eröffnung: Samstag, 6. April 2019, 15 Uhr

Es sprechen: Helmut Schleweis
Präsident des Deutschen Sparkassen-und Giroverbandes
Vorsitzender des Beirates und des Kuratoriums der Stiftung Schloss Neuhardenberg

Christoph Stölzl, Kurator der Ausstellung
Präsident der Hochschule für Musik Franz Liszt Weimar
With the exhibition Stefan Moses: Deutsche Vita, the Stiftung Schloss Neuhardenberg is paying homage to one of Germany's most important exponents of 20th century photography. Moses, also known as the 'chronicler of Germany's post-war society', was born in Liegnitz in Silesia in 1928 and worked in Munich from 1950 onwards, where he passed away in February 2018.

German society was the theme that dominated his artistic life: he photographed artists, intellectuals and politicians, approaching his subjects in his unique, acutely perceptive way, with humour and empathy. Thomas Mann, Theodor W. Adorno, Heinrich Böll, Willy Brandt and Günter Grass – Moses captured them all with his camera. At the same time, he also produced numerous series of pictures of so-called ordinary people, anonymous workers in West Germany's production facilities. From 1990 onwards, he travelled all over former East Germany. With the portraits he took there in the years that followed the Fall of the Berlin Wall, he completed his psychological panorama of the reunified Germany.

The exhibition in Neuhardenberg, curated by Christoph Stölzl, focuses on various periods of his work and a number of series, including Große Alte im Wald, Deutsche West / Deutsche Ost, Künstler machen Masken and . The Deutsches Historisches Museum Berlin is hosting an exhibition of Stefan Moses's early photo reportages from 1 February to 12 May 2019 – these two parallel events provide a good overview of his oeuvre.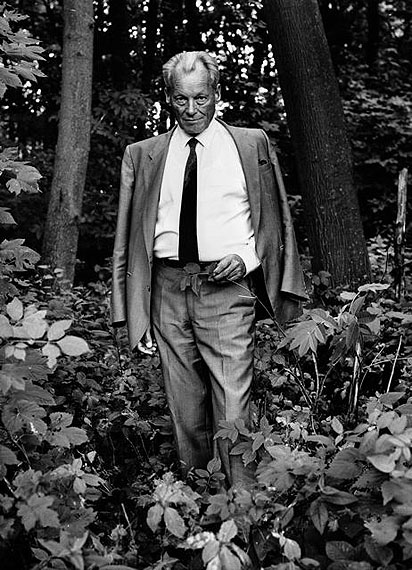 Mit der Ausstellung Stefan Moses: Deutsche Vita. würdigt die Stiftung Schloss Neuhardenberg einen der bedeutendsten Vertreter der Fotografie des 20. Jahrhunderts in Deutschland. Moses, oft als "Chronist der deutschen Nachkriegsgesellschaft" bezeichnet, wurde 1928 im schlesischen Liegnitz geboren und arbeitete seit 1950 in München, wo er im Februar 2018 verstarb.

Die Deutschen waren sein lebensbeherrschendes Thema: Er portraitierte Künstler, Intellektuelle und Politiker, näherte sich ihnen in seiner unnachahmlichen Art, scharfsinnig beobachtend, mit Witz und Empathie. Thomas Mann, Theodor W. Adorno, Heinrich Böll, Willy Brandt und Günter Grass – sie alle standen vor Moses' Kamera. Gleichzeitig widmete er sich den sogenannten einfachen Leuten, anonymen Arbeitern in den Produktionsstätten der Bundesrepublik, in zahlreichen Serien. Ab 1990 bereiste er den Osten Deutschlands und komplettierte mit seinen dort entstandenen Porträts der Wendezeit sein Werk zu einem psychologischen Panorama unseres wiedervereinigten Landes.

Die von Christoph Stölzl kuratierte Ausstellung in Neuhardenberg präsentiert verschiedene Schaffensphasen und Serien, darunter Große Alte im Wald, Emigranten, Deutsche West / Deutsche Ost und Künstler machen Masken. Vom 1. Februar bis 12. Mai 2019 zeigt das Deutsche Historische Museum Berlin eine Ausstellung zu den frühen Fotoreportagen von Stefan Moses – so wird an zwei Standorten ein breiter Überblick über das Gesamtwerk möglich.