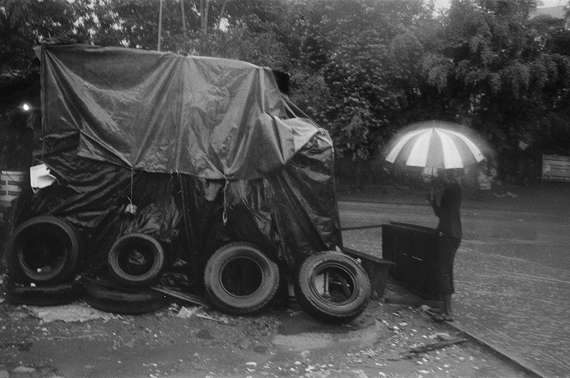 The Open Shadows of Memory
Exhibition: 11 May – 24 Nov 2019
Wed 8 May 18:00
Castello Gallery
Castello 1636/A
Venezia

Venice Biennale - Ivory Coast

Venezia
+39-41-
At the 58th International Art Exhibition – La Biennale di Venezia, Ivory Coast is represented by four artists: Ernest Dükü, Ananias Léki Dago, Valérie Oka, Tong Yanrunan who, with their works merge in a common line, an intimate vision of the world, giving a precious and an important contribution to the contemporary art.

The exhibition titled The Open Shadows of Memory, presents works that speak of the mother earth as a collection of the memories of humanity.

Ananias Léki Dago, photographer, works in the old-fashioned way. He walks his camera along African roads and offers us black and white renderings. His work tells the story of the oversights and controversial aspirations of the new generations of Africans.

Valérie Oka, who started with furniture design, uses drawing and photography to tell, with great enthusiasm, about the forgotten heroes of her land and the erased beauties of Africa. She sometimes highlights her images with hand-drawn highlights that strongly recall the gestures of the ancestors reading their future on the sand.