Epic Memory
Exhibition: 11 May – 24 Nov 2019
Wed 8 May 16:00
Palazzo Albrizzi-Capello
Cannaregio 4118
30121 Venezia

Venice Biennale - GRENADA
Giardini
Venezia
+39-41-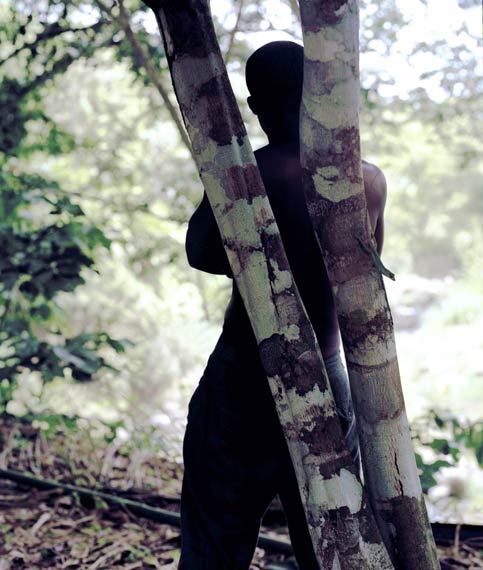 The 'Epic Memory' theme of the Grenada pavilion refers to the words of Poet Derek Walcott, in his acceptance speech for the Nobel prize in literature: "Antillean art is this restoration of our shattered histories, our shards of vocabulary, our archipelago becoming a synonym for pieces broken off from the original continent." The Caribbean has been a site of synthesis, adaptation, rejection, affirmation and innovation, through the constant flux of cultures and people encountering one another. The recorded history, always at risk of being destroyed by the movements of earth, fire, wind, and water, leads to the memory stored in the DNA, passed from generation to generation.

The artists selected for the Venice Biennale were challenged to look at their own memories and how they define themselves in a Caribbean Context, even though some of them were not born nor grew up in Grenada. Their art works in the pavilion will include videography, installation, photography, painting and some works that combine all of these disciplines.
A self-described victim of abuse, Billy Gerard Frank uses his own personal experience, particularly that of an absent father, as a narrative in his video. It is set in the heart stopping beauty of tropical Grenada, and the rough life of its fishermen. Invoking the waning British colonial life of the 1950's, the Tower, a historical estate home, also becomes a star in the show. '2nd Eulogy: mind the gap' is his attempt to come to peace with the present/absent, phantom father, while processing personal and collective memories around the father/son relationship.
Billy Gerard Frank is a multi-disciplinary artist, filmmaker and nominated production designer from the tiny island of Petit Martinique in Grenada. His works draw upon personal, political and social histories. He creates counter narratives that address issues of migration, race, and global politics. His collected, altered and own mix media artworks have been exhibited in group and solo shows in New York, London, and the Caribbean and are in several private collections and institutions. His narrative short film 'Absence Of Love' was shown in several international film festivals and was an Oscar Short Film runner up. He was nominated for a European Music Video award in the category of Production Design for his design of WarnerMusic Group artist, Mary Komasa.


Through his visually stunning photographs, Dave Lewis carries on the memories and legacy of his father, a centenarian who lives in the lush green mountains of Grenada. He expands on the idea of returning to a mythical 'homeland'. Bewildered by the jungle-like density of the land that surrounds, by the dialect of English that is needed to understand, by the agricultural and tourist economic base that is vastly different, he photographs to create a narrative—a pathway for himself to the future. Perhaps he is seeing through the eyes of his father. Perhaps what we will view in Venice is the personification of love.
Born in London, Dave Lewis spent his early years in London, with the exception of a short period living on Grenada. After completing his degree in film and photography at the Polytechnic of Central London, he worked in a number of community photography project spaces, teaching photography as self-empowerment and as a campaign tool for social change. His portrait work has been shown at the National Gallery in the 'Seduced by Art' exhibition (2012). He also exhibited at the 2017 Art Biennale in Venice, as a part of the Diaspora Pavilion with his photographic narrative 'Once Removed'. He currently teaches in the anthropology department at Goldsmiths University, college of London.