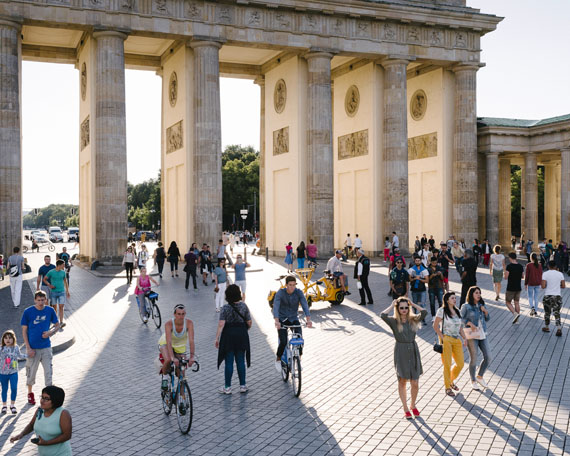 B E R L I N !
Exhibition: 18 Apr – 27 Sep 2019

Goethe-Institut Bordeaux
35 cours de Verdun
33000 Bordeaux
+33(0)5-56484260
info-bordeaux@goethe.de
www.goethe.de/bordeaux
Mon-Fri 10-17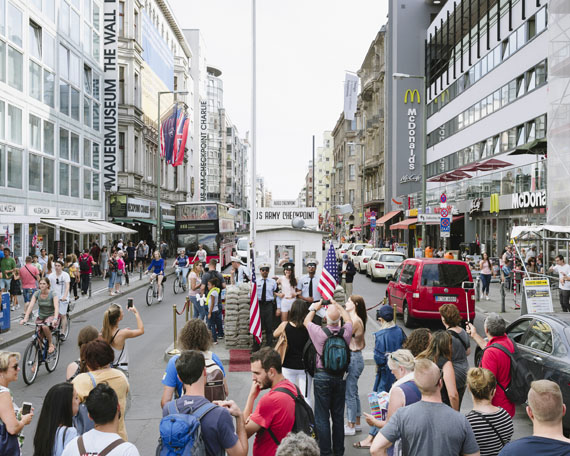 Jörg Brüggemann
B E R L I N !

Exhibition: 18 April – 27 September 2019
Jörg Brüggemann, born in 1979, studied under PETER BIALOBRZESKI at the Hochschule für Künste in Bremen. In 2009 he joined OSTKREUZ, agency of photographers. His first solo exhibition in France shows Berlin in the summer through unique historical places like the Brandenburg Gate, the Tempelhofer Feld and the Humboldtforum.

"What I find cool about Berlin is that it's like an open-air museum of European history of the 20th century. You've got the Empire, the Weimar Republic, the Nazi era, the GDR and former West Germany, and they're all there, next to one another." – Jörg Brüggemann

The Goethe-Institut, located in the center of Bordeaux wants to establish an exhibition space for contemporary and modern photography in Bordeaux. Before Jörg Brüggemann's exhibition, photographs by Stefan Moses, Herbert List, Maurice Weiss and Hans Engels, among others, were exhibited.