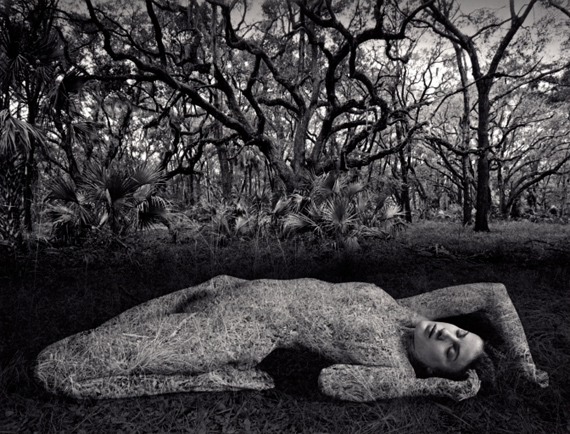 Magician of the Darkroom / Magier der Dunkelkammer
Exhibition: 5 Jun – 13 Jul 2019
Wed 5 Jun 18:00 - 20:00

Fabian & Claude Walter Galerie
Rämistrasse 18
8001 Zürich
+41 44-4404018
galerie@fabian-claude-walter.com
www.fabian-claude-walter.com
Wed-Fri 14-18:30, Sat 12-16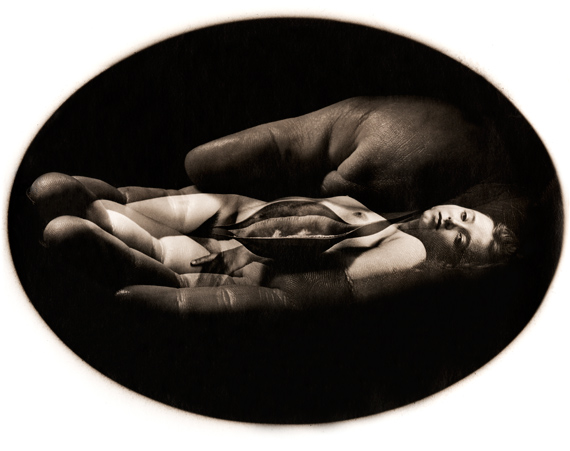 JERRY UELSMANN
Magier der Dunkelkammer

Exhibition: 6 June – 13 July, 2019
Opening: Wednesday, 5 June, 6 – 8 pm
Parallel to our main exhibition, we are showing photographs by Jerry Uelsmann in our cabinet. Uelsmann is one of the most influential photographers of his generation, because he did not only challenge with his montages the prevailing canon of his chosen medium, but he also anticipated an image language that came only into fruition in this perfection with the rise of digital imaging and photo editing technologies a few decades later. Since the 1960s, Uelsmann composed surreal visual worlds and narratives in long hours of tinkering with a selection of different negatives in his darkroom. With his light-sensitive photo paper in hand, he would march down a row of up to seven enlargers in order to manually expose one picture element after the other into the pre-visualized motif. Thus, the resulting dream landscapes, fantasies or nightmares are basically all unique prints, even though Uelsmann always tried to produce ten comparable prints of each image.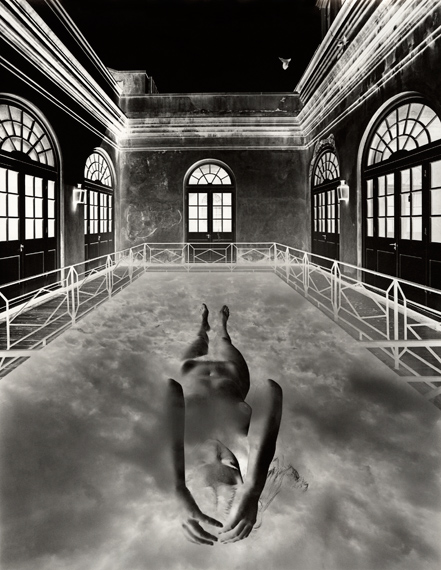 JERRY UELSMANN
Magier der Dunkelkammer

Ausstellung: 6. Juni bis 13. Juli 2019
Eröffnung: Mittwoch, 5. Juni, 18 – 20 Uhr
Parallel zu unserer Hauptausstellung zeigen wir in unserem Kabinett Arbeiten von Jerry Uelsmann. Uelsmann zählt zu den einflussreichsten Fotografen seiner Generation, denn er hat mit seinen Montagen nicht nur den damals vorherrschenden Kanon des Mediums gesprengt, sondern einer Bildsprache vorgegriffen, die in ihrer Perfektion eigentlich erst Jahrzehnte später durch neue digitale Bild- und Bildbearbeitungstechnologien möglich und greifbar wurde. Uelsmann hat seit den 1960er Jahren in der klassischen Dunkelkammer und in tagelangen Tüfteleien surreale Bildwelten und -geschichten aus vielen Negativen zusammengestellt. Mit seinem auszubelichtenden Barytfotopapier hat er eine Reihe von bis zu sieben Vergrösserern abgeschritten und nacheinander ein Bildteil nach dem anderen in das von ihm erdachte Motiv montiert. Die so entstandenen Traumlandschaften, Fantasien oder Alpträume sind somit quasi fotografische Unikate, auch wenn Uelsmann immer versucht war, zehn gleichwertige Abzüge eines Motivs herzustellen.