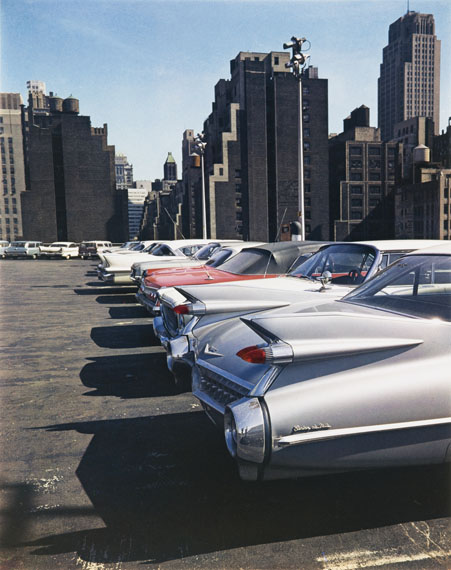 Entounters with the camera
Begegnungen mit der Kamera
Exhibition: 20 Jul – 27 Oct 2019
Fri 19 Jul 19:00

Museum Moderner Kunst Stiftung Wörlen
Bräugasse 17
94032 Passau
0851-3838790
info@mmk-passau.de
www.mmk-passau.de
Tue-Sun 10-18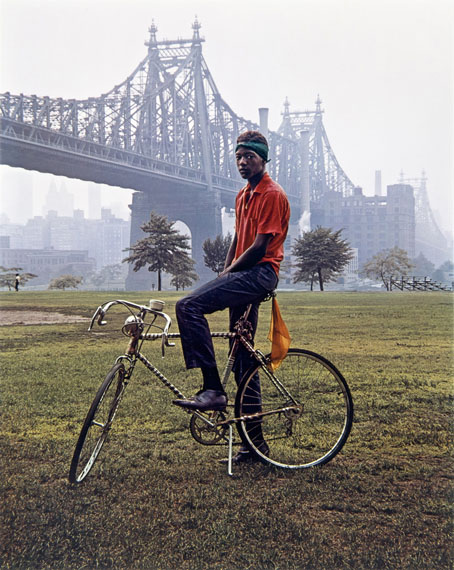 Evelyn Hofer
"Encounters with the Camera"

Exhibitions: 20 July – 27 October, 2019
Opening: Friday, 19 July, 7pm


The MMK dedicates the photographer Evelyn Hofer (Marburg / Lahn (Germany) 1922 – 2009 Mexico City (Mexico)) a representative selection, which gives an insight into her fascinating and partly unknown work.

Hofers photographs are carefully composed and forego any kind of snapshot‐aesthetics. Besides her pictures of New York, Washington and Dublin of the 1950s and 60s, her artist portraits of well‐known personalities like Andy Warhol, as well as interiors which in a way also portrait the absent residents, are shown. Hofers still lifes are an homage to the Spanish painting, which are highly appreciated by her.

The exhibition is a cooperation with the Galerie m, Bonn and the Estate of Evelyn Hofer. In spring it was shown at the Museum Kurhaus Kleve and after its stop at the Museum Moerner Kunst Passau it will journey on to the Fotostiftung Swiss, Winterthur.

Accompanying a catalogue with texts by Dr. Marion Bornscheuer, Prof. Dr. Harald Kunde and Julia Sonnenfeld was published by Steidl publishing house.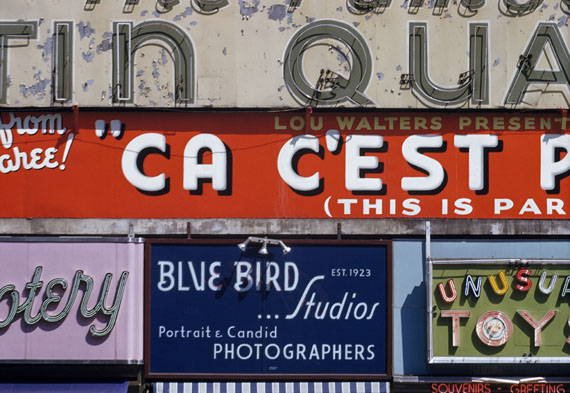 Evelyn Hofer
"Begegnungen mit der Kamera"

Ausstellung: 20. Juli bis 27. Oktober 2019
Vernissage: 19. Juli, 19 Uhr

Parallel Eröffnung der Ausstellung Architektonische Visionen für Passau
Das MMK widmet der Fotografin Evelyn Hofer (Marburg an der Lahn 1922 – 2009 Mexico City) eine repräsentative Werkschau, die einen tiefen Einblick in ihr faszinierendes und zum Teil noch neu zu entdeckendes Werk ermöglicht.

Hofers Fotografien sind sorgfältig komponiert und verzichten auf jegliche Schnappschuss-Ästhetik. Neben ihren Städteporträts von New York, Washington und Dublin der 1950er und 1960er Jahre sind auch ihre Künstlerporträts von Berühmtheiten wie Andy Warhol zu sehen, oder Interieurs, die zugleich ihre absenten Bewohner porträtieren. Hofers Stillleben der 1990er Jahre sind eine Hommage an die von ihr hoch geschätzte spanische Malerei des 17. Jahrhunderts.

Die Ausstellung ist eine Kooperation mit der Galerie m, Bochum, und dem Estate of Evelyn Hofer. Sie war im Frühjahr in abgewandelter Form im Museum Kurhaus Kleve zu sehen und wird anschließend in die Fotostiftung Schweiz nach Winterthur weiterreisen.

Begleitend ist ein Katalog mit Texten von Dr. Marion Bornscheuer, Prof. Dr. Harald Kunde und Julia Sonnenfeld im Steidl Verlag erschienen.

Parallel zur "Evelyn Hofer"-Ausstellung eröffnet die in Kooperation mit der OTH Regensburg durchgeführte Ausstellung "Architektonische Visionen für Passau". Mit diesem Projekt möchte die OTH Regensburg einen Anstoß zur Diskussion des Umgangs mit historischer Bausubstanz im Allgemeinen geben und einen Beitrag leisten zur möglichen Rolle von zeitgenössischer Architektur in Passau.