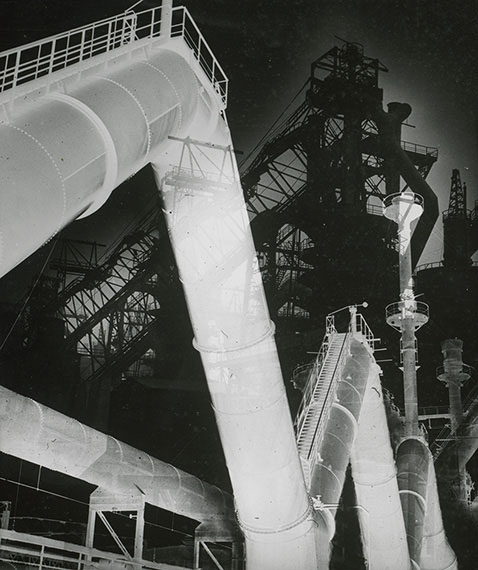 Post-War Modern Photography / Fotografie der Nachkriegsmoderne
Exhibition: 12 Oct 2019 – 23 Feb 2020
Fri 11 Oct 19:00

Museum für Fotografie
Jebensstr. 2
10623 Berlin
+49 (0)30-31864825
mf@smb.spk-berlin.de
www.smb.museum/mf
Tue-Fri 11-19, Thu 11-20, Sat/Sun 11-19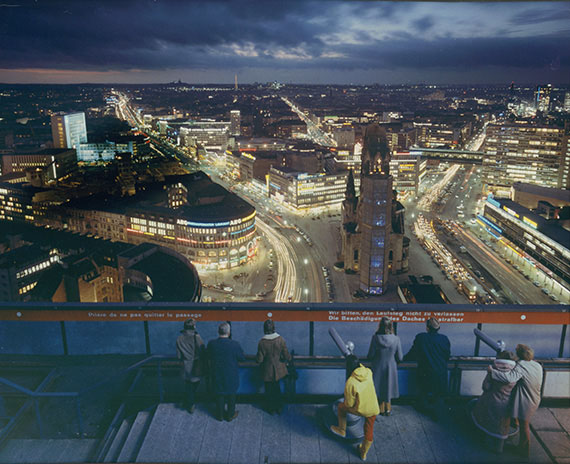 Ludwig Windstosser
"Post-War Modern Photography"

Exhibition: 12 October 2019 – 23 February 2020
Opening: Friday, 11 October, 7pm
The exhibition presents a selection of around 200 photographs from the estate of Stuttgart photographer Ludwig Windstosser (1921–1983), preserved by the Kunstbibliothek (Library of Art) in the Museum für Fotografie (Museum of Photography). With his company portraits Windstosser became West Germany's leading industrial photographer; yet he remains largely unknown today. The show is the first attempt to offer a comprehensive overview on the life and work of the photographer, who has not been appreciated with a solo exhibition yet.

In the years immediately after World War II, Windstosser was a member of the fotoform group and participated in exhibitions and book projects of the international movement subjektive fotografie (subjective photography). Revisiting photographic trends of the 1920s and 1930s, fotoform significantly influenced the visual vocabulary of the German post-war avant-garde photography. Steep angles and exceptional picture details can also be found in his promotional photographs of industries, ranging from steel production to pharmaceutical and textile manufacturing. He portrayed, for example, the mining company Ruhrkohle AG, which played a crucial role in West Germany's economic upswing. In his photographs he traced the production process from the mineshafts to the local furnaces, generating a portrait of mining that still survives in today's collective memory.

Windstosser also used his camera to capture the post-war German zeitgeist in numerous illustrated book projects. In his 1972 book Berlin: Teils teils (Berlin part of part), he portrays Berlin at a time marked not only by reconstruction and progress, but also by a desire for normality and security. His skillful juxtaposition of images illustrates the tension between these standpoints throughout the book.

The 80-page book accompanying the exhibition delves deeper into Ludwig Windstosser's artistic, industrial, and urban photography, the three main aspects of his oeuvre. His career was prototypical at the period of the West German economic miracle. Yet his oeuvre is unique in the versatility of its visual language, providing an easy access to the multifaceted photography of post-war Germany.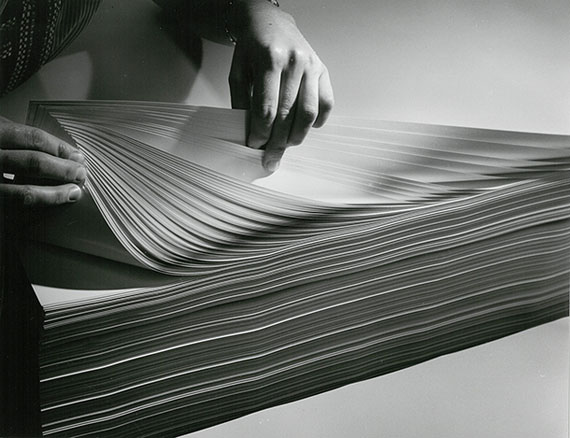 Ludwig Windstosser
"Fotografie der Nachkriegsmoderne"

Ausstellung: 12. Oktober 2019 bis 23. Februar 2020
Eröffnung: Freitag, 11. Oktober, 19 Uhr
Mit rund 200 Aufnahmen präsentiert die Ausstellung eine Auswahl aus dem Nachlass des Stuttgarter Fotografen Ludwig Windstosser (1921-1983), den die Kunstbibliothek im Museum für Fotografie bewahrt. Durch seine Firmenporträts avancierte Windstosser zum führenden Industriefotografen der westdeutschen Nachkriegszeit und ist dennoch bis heute weitgehend unbekannt. Die Ausstellung ist der erste Versuch, einen umfassenden Einblick in Leben und Werk des Fotografen zu geben, der bislang noch in keiner Einzelausstellung gewürdigt wurde.

In den ersten Jahren nach dem Zweiten Weltkrieg war Windstosser Mitglied der Gruppe fotoform und beteiligte sich an den Ausstellungen und Buchprojekten der subjektiven fotografie. In Anknüpfung an die fotografischen Tendenzen der 1920er und frühen 30er Jahre prägte vor allem fotoform die Bildsprache der fotokünstlerischen Nachkriegsavantgarde. Steile Perspektiven, ungewöhnliche Bildausschnitte und starke Kontraste finden sich auch in den Werbeaufnahmen, die er als Industriefotograf ab den frühen 1950er Jahren für viele Firmen – vom Stahlbau über Pharmahersteller bis hin zur Textilbranche – realisierte. So porträtierte er das Bergbauunternehmen Ruhrkohle AG, das für den Aufschwung der westdeutschen Wirtschaft eine maßgebliche Rolle spielte. In seinen Fotografien zeigt er den Produktionsablauf von den Schächten bis hin in die heimischen Öfen und entwickelt dabei ein Bild vom Bergbau, das auch heute noch im kollektiven Gedächtnis präsent ist.

Auch für seine zahlreichen Buchprojekte fing Windstosser den nachkriegsdeutschen Zeitgeist mit seiner Kamera ein. Die Bildbände führen das Lebensgefühl in Großstädten wie Berlin oder Stuttgart einerseits sowie ein breites Spektrum an Landschaftsaufnahmen andererseits vor Augen. Der 1972 erschienene Bildband Berlin: teils teils ist ein Porträt West-Berlins, in einer von Wiederaufbau und Fortschritt aber auch dem Wunsch nach Normalität und Sicherheit geprägten Zeit. Dieses Spannungsfeld zieht sich durch geschickte Gegenüberstellungen durch das gesamte Farbfotobuch.

Der zur Ausstellung erscheinende 80-seitige Begleitband vertieft die drei Hauptaspekte im Schaffen Windstossers – künstlerische Fotografie, Industriefotografie, Stadt- und Landschaftsaufnahmen. Die Karriere Ludwig Windstossers steht exemplarisch für das Wirken vieler Fotografinnen und Fotografen in der Zeit des westdeutschen Wirtschaftswunders, seine Arbeit ist andererseits einzigartig in der Vielseitigkeit ihrer Bildsprache.