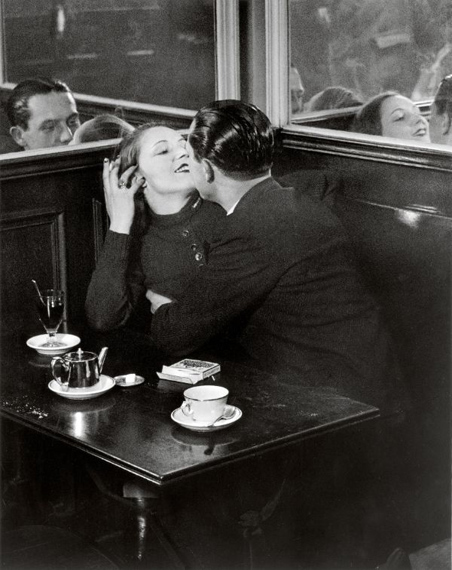 Brassaï
iconic images of 1930s Parisian life
Exhibition: 13 Sep – 4 Dec 2019

Foam Fotografiemuseum Amsterdam
Keizersgracht 609
1017 DS Amsterdam
+31 (0)20-5516500
pressoffice@foam.org
www.foam.org
Mon-Wed 10-18; Thu-Fri 10-21; Sat-Sun 10-18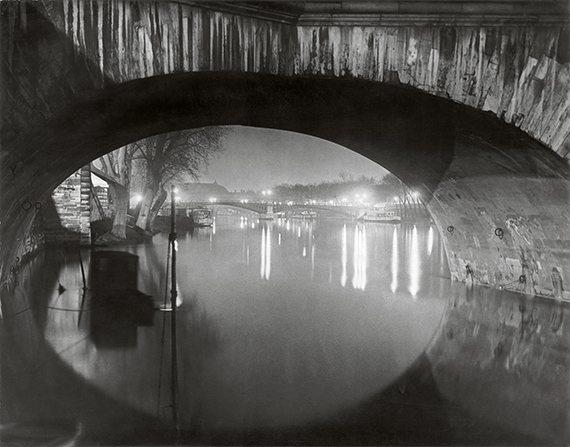 Foam is proud to announce the first retrospective of Brassaï in the Netherlands. This French photographer of Hungarian descent is considered as one of the key figures of 20th-century photography. Brassaï (1899- 1984) created countless iconic images of 1930s Parisian life. He was famous for capturing the grittier aspects of the city, but also documented high society, including the ballet, opera, and intellectuals - among them his friends and contemporaries like Pablo Picasso, Salvador Dalí and Henri Matisse. The exhibition at Foam traces his career with over 170 vintage prints, plus a selection of drawings, a sculpture and documentary material.

Gyula Halász, Brassaï's original name, was born in 1899 in Brassó, Transylvania (then part of the Austro-Hungarian empire, nowadays Brasov, Romania). He studied at the University of Arts in Berlin before finally settling in Paris in 1924, a city that was to become the main subject of his work. He started as a painter but soon discovered that his strongest and most original talent lay in photography. To keep his real name for his paintings, he signed journalistic work, caricatures and photographs with 'Brassaï' ('from Brassó). His photos would make this pseudonym more famous than his real name. Brassaï's work of the 1930s would become a cornerstone of a new tradition as photography was discovered as a medium with aesthetic potential. A generation earlier photographers had merely emulated the established arts. Now photography became an art in itself and the perfect medium to capture modern life.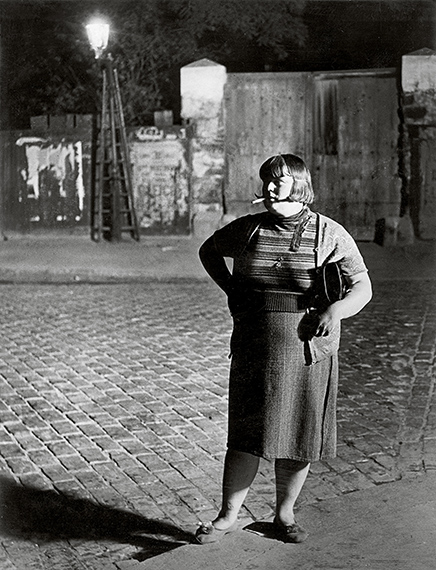 The nocturnal scenes collected in his book Paris by Night (1933) are complemented by his work that reveals the everyday life of the city by day. The monuments, picturesque spots, scenes from daily life and architectural details are present in his work as a reflection of the irresistible fascination the artist felt for the French capital. In his quest to cover all of the facets of Paris, he also immersed himself in the city's darker side. For Brassaï the gang members, outcasts, prostitutes and drug addicts all represented the least cosmopolitan aspect of Paris, an aspect that was more alive and more authentic. He compiled a huge collection of images of entertainment venues, ranging from night clubs to popular festivals and featuring the people who frequented them. Brassaï was deeply immersed in a wide circle of friends among the writers and artists of Montparnasse, who also became the subjects for some of his portraits. Most of the portraits taken by Brassaï were of well-known people, putting him into a very comfortable position. He collaborated with the luxury art magazine Minotaure right from its very first issue and enjoyed a prominent role for the publication over the years. After the war, he also travelled regularly on commissioned shoots for the American magazine Harper's Bazaar.

The exhibition at Foam gathers many of the artistic facets of the photographer, from photos to drawings of female nudes. It is organized in twelve thematic sections: Paris by Day, and by Night, Minotaure, Graffiti, Society, Places and Things, Personages, Sleep, Pleasures, Body of a Woman, Portraits – Artists, Writers, Friends and The Street. Each is very different from the next – reflecting the diversity of Brassaï's photographic work.

Brassaï is organised by Fundación MAPFRE with the collaboration of Foam.

Brassaï can be seen from 13 September to 4 December 2019 at Foam.
Open daily 10.00 - 18.00 hrs, Thurs/Fri 10.00 - 21.00 hrs.

Foam is supported by the BankGiro Loterij, De Brauw Blackstone Westbroek, City of Amsterdam, Foam Members, Olympus and the VandenEnde Foundation.