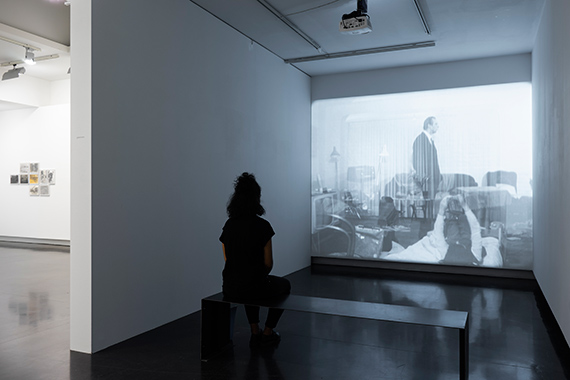 Les infamies
photographiques de Sigmar Polke
Exhibition: 13 Sep – 22 Dec 2019
Fri 13 Sep 12:00
LE BAL
6, Impasse de la Défense
75018 Paris
+33 (0)1-44707550
contact@le-bal.fr
www.le-bal.fr
Wed 12-22, Thu-Sun 12-19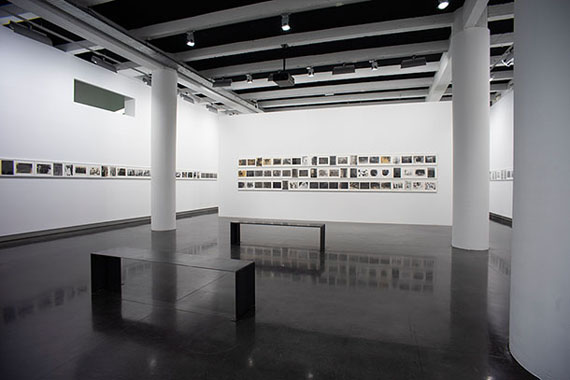 SIGMAR POLKE'S PHOTOGRAPHIC INFAMIES

Exhibition: 13 September – 22 December, 2019
Le Bal presents a unique ensemble of photographs by Sigmar Polke dating from the 170s, an eblematic period featuring the artist's first jubilant experiments (double exposure, floutage, solarisation, Superposition...) They reveal Polke as an alchemist of photographic material, poet of almost nothing, free from the rules of the medium and fierce chronicler of his time.

«MY ART IS LIKE A BUSH PRUNED BY PREJUDICE - DESPITE IT ALL WE GROW, EVEN BETTER. AND NOT ONLY DO WE PROLIFERATE UPWARDS, BUT ALSO DOWNWARDS.» SIGMAR POLKE

"Untitled" was the name Sigmar Polke chose for his exhibition in 1986 at the Schelma Gallery. One could describe just as tersely and categorically the entire body of photographs presented in this book and the exhibition it accompanies: hundreds of untitled, undated prints. Shots that remained over the years in a chest in the house of Georg, Sigmar Polke's son, and had long since been forgotten. (Fritz Emslander, co-curator, Deputy director of the Museum Morsbroich, Leverkusen)

Polke used the photographic medium early on, as both a documentary source for his paintings and as a means in itself. There is a reciprocal contamination of the two practices in Polke's work, so much so that it is just as possible to evoke the photographic dimension of his painting as it is to speak of the pictorial dimension of his photography. His approach to photography was, from the beginning, that of an amateur craftsman. Polke always developed and printed his photographs himself, irrespective of the rules (not heeding to correct times of exposure and using out-of-date paper and chemicals), flippantly practising under- and over-exposure as well as double-exposure.

There is no hierarchy in these images in which "family" photos, self-portraits taken with associates and accomplices, snapshots, documents destined to be worked on visually, graphic and chemical experiments, travel snaps, as well as pictures made under the influence of drugs are all brought together... Polke mixed up taxonomies, classifications and the sacred oppositions: documentary and fiction, archives and personal mythology, art and advertising, amateur and professional, experimental and popular…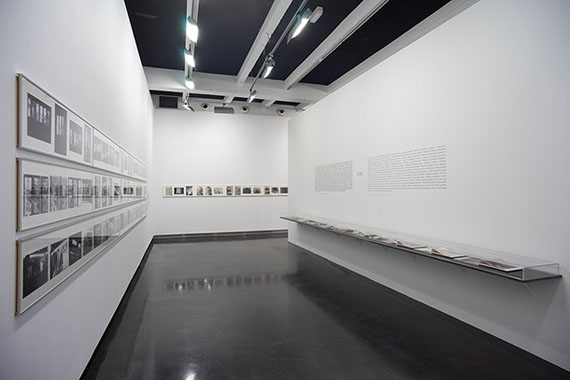 Polke had a thirst for pictures, all sorts of pictures. He paid close attention to their grandeur along with their weaknesses, assuming the right to manipulate or even abuse them, to make them yield what they possess in their deepest folds, textures and significations. Everything in it is susceptible to being covered over, diluted, oxidized, stained, polluted, corrupted or poisoned... Sigmar Polke's work revolves around the pleasure of grasping whatever happens and being on the lookout for what occurs in a process of events, wanting accidents to happen.

In the same manner, his photographs cannot be reduced to a "style". Indeed, they even abolish the notion of style with confounding jubilation and enthusiasm. Through their heterogeneity, they occupy the whole span of photographic thought. Everything happens as if Polke had undermined from the inside all the important modern and contemporary regimes of the image: from post-Bauhaus formalism to the documentary approach of Walker Evans or August Sander, from counter-cultural aesthetics (Fluxus, Punk, "trash") to the humanist tradition of Henri Cartier-Bresson.

Painting contaminated by photography, photography poisoned by painting: Polke's art is contained in this toggle switch. Polke's photographic infamies are in this regard exemplary of an aesthetic and ethical position that is profoundly libertarian. Polke did not try to "save" painting by photography, or to ennoble photography by painting, following a rather stale notion of contemporary rhetoric. On the contrary, he amplified the two enemy sisters' bad reputations. (Bernard Marcadé, co-curator, extract from the text in "Sigmar Polke's Photographic infamies")

The exhibition is curated by Fritz Emslander, Georg Polke, Bernard Marcadé and Diane Dufour.

The 300 vintage prints on view come from the personal collection of Georg Polke.

The exhibition is organized in collaborations with the Morsbroich Museum.

A book will be published by LE BAL.