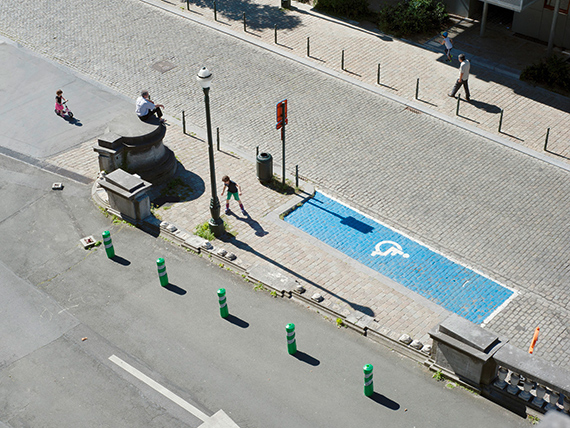 SITUATIONS/Deviant
Exhibition: 19 Oct 2019 – 23 Feb 2020
Fri 18 Oct 19:00

Fotomuseum Winterthur
Grüzenstr. 44+45
8400 Winterthur
+41 (0)52-2341060
info@fotomuseum.ch
www.fotomuseum.ch
Tue-Sun 11-18, Wed 11-20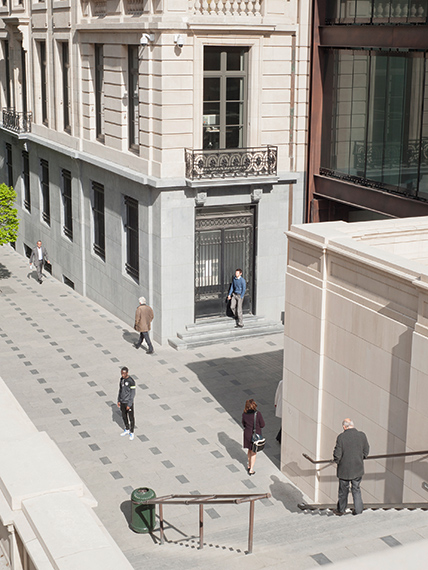 SITUATIONS/Deviant
19.10.2019–23.02.2020
Opening & Aperitif:
Friday, 18.10.2019, from 18:00
Photographic images capture and freeze moments: they fragment bodies, arrest movement and render our behaviours observable. Through photography, we can detect and categorise even the slightest deviations from the norm. In turn, photographs not only reinforce these norms, but can be instrumental in spawning new or deviating forms of behaviour: we may adapt to photographic models or tailor behaviours and appearances to the camera. SITUATIONS/Deviant examines the mechanisms of socio-cultural normalisation and deviation in the age of digital surveillance systems, algorithmic classification tools and preemptive technologies.

With works by Mitra Azar, Daniele Buetti, Esther Hovers, Simone C. Niquille, Carrie Mae Weems and Mushon Zer-Aviv.

Kindly supported by Ars Rhenia Foundation.


SITUATION #186: Esther Hovers, False Positives, 2015–2016
19.10.2019–16.02.2020

Video surveillance systems have become an integral part of public space. Like an omnipresent eye, they monitor our environment 24/7 and are crucial in the analysis and investigation of crimes. Intelligent surveillance systems not only reverse this temporal logic, but can even go one step further: they are able to detect deviant, potentially criminal behaviour based on specific corporeal signatures and can thus initiate an intervention even before a crime has occurred. For False Positives, Dutch artist Esther Hovers worked with intelligent surveillance system experts and based her project on a total of eight diagnosed 'anomalies': Deviations from the usual behavioural norms in public space, expressed through the body language and the movements of pedestrians. These deviations, tracked with visual technologies, are translated into data and fed into the algorithms of surveillance cameras. Hovers' photographs are imbued with the analytical gaze of the camera, while the tension between documentation and staging raises a discomforting concern: when is the pre-emptive intervention, i.e. the active and anticipatory intervention in a potentially imminent event, justified – and at what point do such technologies start producing their own reality?

More by Esther Hovers: estherhovers.com


SITUATION #187: Daniele Buetti, Pinwall, 2003
19.10.2019–16.02.2020

In his collage "Pinwall" which forms part of the series Looking for Love (1994–2011), Swiss artist Daniele Buetti exposes the ways in which the advertising and fashion industries frame the body, ultimately delivering a critique on our image-driven consumer society. Buetti punches brand logos on the back of advertisements and photo spreads from magazines, re-photographs them and assembles these fragments into a picture wall. "Pinwall" not only reflects on the commodification of the young, athletic, often female body, but also on the lack of critical reception of these media frames and the way this mutually reinforces gender stereotypes and ideals of beauty. Reminiscent of tattoos, Buetti's violent manipulation of the immaculate advertising shots disrupts the beauty and body cult that still prevails today. This cult was especially fuelled by the emergence of the so-called supermodels and the increasing professionalisation of Photoshop in the 1990s. It is perpetuated by image practices on social media, finding its latest peak in the self-representation of influencers who increasingly stage the body as a brand and shape their identity through products.



SITUATION #188: Mushon Zer-Aviv, The Normalizing Machine, 2018
19.10.2019–16.02.2020

The Normalizing Machine, an interactive installation developed by Israeli artist Mushon Zer-Aviv in collaboration with the software developers Dan Stavy and Eran Weissenstern, deals with visual notions of "normality" and the ways in which bias is inscribed into and reinforced by algorithms and machine learning systems. While being captured on camera, visitors have to decide from a collection of previously photographed visitor portraits which ones seem more "normal" to them. The datasets assembled in this way are evaluated in order to generate an algorithmic image of "normality". Zer-Aviv thus tracks face recognition techniques of the 21st century back to practices of facial measurement misused for propagandistic purposes under the Nazi regime as well as to the forensic image practices emerging as early as the 19th century. The Normalizing Machine examines how we perceive "normality" today, questioning whether we can do so beyond subjective categories – and the role of photographic technologies as supposedly "objective" techniques with regard to mechanisms of normalisation.

More by Mushon Zer-Aviv: mushon.com/tnm


SITUATION #189: Simone C. Niquille, Homeschool, 2019
19.10.2019–16.02.2020

Simone C. Niquille's animation Homeschool allows the viewer to see through the eyes of a domestic floor cleaning robot as it experiences and learns to identify the environment around it. These domestic robots, which were developed in the late 1990s and have long entered our private homes, are programmed to move around chairs, along walls and on carpets. To be able to do so, they have to be trained via datatsets to learn what all the elements of a domestic environment are constituted of and how they can be identified. In this short narrative piece, Niquille playfully explores the mechanisms and processes employed to teach machines to make sense of visual inputs through machine learning algorithms, and questions the implications of categorising the world according to specific labels. Set within a virtual scenography assembled with the photorealistic images of one of the largest training datasets (SceneNet RGB-D), Homeschool demonstrates the ambiguity that emerges as a consequence of the friction between machine-generated models of reality and reality itself.

More by Simone C. Niquille: technofle.sh


SITUATION #190: Mitra Azar, DoppelGANger, 2019
19.10.2019–16.02.2020

Mitra Azar's project DoppelGANger consists of a series of interventions in which he disseminates posters of missing persons on the streets of Cuba, Paris, Milan and other cities in the world. The images and texts on these posters are the results of algorithms based on generative adversarial networks (or GAN) – machine learning sytems based on neural networks. After being trained on large datasets of photographs and written data respectively, these algorithms are able to generate photorealistic yet completely fictional portraits and coherent paragraphs from scratch. The work questions the indexical relationship between the seemingly photographic portraits and their referents: it reverses photography's claim of temporal and spatial accuracy by transforming image processes of capture into a pre-emptive technology whereby pictures of reality are simulated before they might potentially become real. Are these images of missing people waiting for their real counterparts to be 'found' in the streets or yet to be born? Are they computational ghosts of machine produced-visions of how humankind should look like or are they digital doppelgangers, proxies of real humans?

A cooperation with The Influencers festival and CCCB.



SITUATION #191: Carrie Mae Weems, Mirror, Mirror, 1987
19.10.2019–16.02.2020

Since the 1980s, African-American artist Carrie Mae Weems has been using her work to negotiate the 'black experience' of discrimination and oppression. Mirror, Mirror bluntly addresses the racism anchored in social narratives which we pass on unquestioned to future generations – in 'innocent' fairy tales, for example. Grimm's Snow White is the epitome of white supremacy: her fair, Caucasian skin colour mirrors the norm of (post-)colonial ideals of beauty that still prevail up to this day. This racist and sexist mentality also manifests itself in the male gaze symbolised by the mirror, which sexualises the female body and furthermore defines and 'others' the dark skin colour as a deviation from propagated beauty standards. Mirror, Mirror is a multi-layered and sharp critique of photography's normative effect, which not only reinforces racism through stereotypical representations, but also through a media technique exploited by a colonialist agenda to 'objectively testify' to the inferiority of the black population and for many years was technically unable to depict darker skin tones. The privileged, white gaze that stares at us from the mirror/camera continues to be the unquestioned norm, and deconstructing it remains a social desideratum even 30 years after Weems' Mirror, Mirror.

More by Carrie Mae Weems: carriemaeweems.net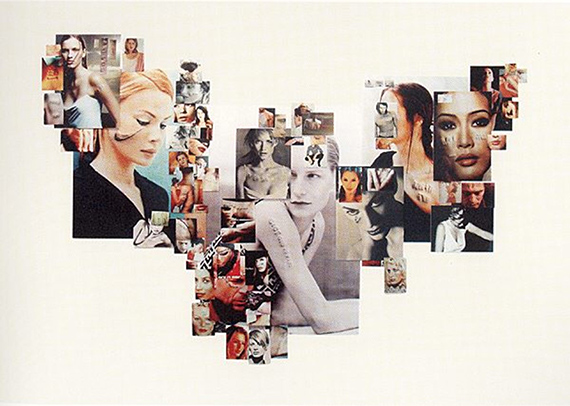 Fotografische Bilder frieren Momente ein. So werden Körper fragmentiert, Bewegungen stillgelegt und Verhaltensformen erfasst. Über Aufnahmen lassen sich kleinste Abweichungen von der Norm erkennen und kategorisieren. Die Fotografie verfestigt so nicht nur diese Normen, sondern kann neue oder abweichende Verhaltensformen sogar hervorbringen, indem wir unser Verhalten an ihr Vorbild anpassen und uns oder andere entsprechend vor der Kamera inszenieren. SITUATIONS/Deviant untersucht Verfahren der sozio-kulturellen Normierung und Abweichung in Zeiten digitaler Überwachungssysteme, algorithmischer Klassifikationsverfahren und präemptiver Bildtechnologien.

Mit Arbeiten von Mitra Azar, Daniele Buetti, Esther Hovers, Simone C. Niquille, Carrie Mae Weems und Mushon Zer-Aviv.

Mit freundlicher Unterstützung der Ars Rhenia Stiftung.



SITUATION #186: Esther Hovers, False Positives, 2015–2016
19.10.2019–16.02.2020

Videoüberwachungssysteme sind heutzutage ein integraler Bestandteil des öffentlichen Raums. Als omnipräsentes Auge zeichnen sie unsere Umwelt 24/7 auf und unterstützen die Analyse und Aufklärung von Straftaten. Intelligente Überwachungssysteme kehren diese zeitliche Logik um und gehen sogar noch einen Schritt weiter: Sie können abweichende, potenziell kriminelle Verhaltensformen über spezifische Bewegungsmerkmale erkennen und einen Eingriff einleiten, noch bevor es überhaupt zu einem Delikt gekommen ist. Für False Positives hat die niederländische Künstlerin Esther Hovers mit Expert_innen aus dem Feld intelligenter Überwachungssysteme zusammengearbeitet und insgesamt acht diagnostizierte 'Anomalien' untersucht: Abweichungen von üblichen Verhaltensregeln im öffentlichen Raum, die sich über die Körpersprache und Bewegung von Passant_innen äussern. Diese über visuelle Verfahren erfassten Abweichungen werden in Daten übersetzt und in die Algorithmen der Überwachungskameras eingespeist. Hovers' Fotografien wirken vom analytischen Blick der Kamera durchdrungen und erzeugen ein Unbehagen im Spannungsfeld von Dokumentation und Inszenierung: Wann ist der präemptive Eingriff, d.h. das aktive Eingreifen in ein möglicherweise bevorstehendes Ereignis, gerechtfertigt – und wann schaffen solche Technologien ihre eigene Realität?

Esther Hovers: estherhovers.com



SITUATION #187: Daniele Buetti, Pinwall, 2003
19.10.2019–16.02.2020

In seiner Collage "Pinnwand" der Fotoserie Looking for Love (1994–2011) entlarvt der Schweizer Künstler Daniele Buetti das von der Werbe- und Modeindustrie vorgenommene Framing des Körpers und stellt unsere visuell getriebene Konsumgesellschaft an den Pranger. In Werbeanzeigen und Magazinbildstrecken stanzt Buetti rückseitig Markenlogos ein, fotografiert diese erneut ab und setzt die Fragmente zu einer Bildwand zusammen. In "Pinnwand" spiegelt sich nicht nur die Kommodifizierung des jungen, sportlichen, oftmals weiblichen Körpers, der zur Ware umfunktioniert wird, sondern auch der mangelnde kritische Konsum dieser Medien-Frames durch die Rezipient_innen und die sich so wechselseitig verfestigenden Gender-Stereotypen und Schönheitsideale. Der gewaltsame Eingriff in die makellosen Aufnahmen, der an Tätowierungen erinnert, erzeugt ein Störelement in dem bis heute vorherrschenden Schönheits- und Körperkult. Dieser boomte in den 1990er-Jahren insbesondere durch das Aufkommen der sogenannten Supermodels sowie durch die zunehmende Professionalisierung von Photoshop. Er schreibt sich fort in den Social-Media-Bildern und spitzt sich zu in den Darstellungsweisen der Influencer_innen, die den Körper als Marke inszenieren und zunehmend ihre Identität über Produkte definieren.


SITUATION #188: Mushon Zer-Aviv, The Normalizing Machine, 2018
19.10.2019–16.02.2020

Die ie vom israelischen Künstler Mushon Zer-Aviv mit den Software-Entwicklern Dan Stavy und Eran Weissenstern entwickelte interaktive Installation The Normalizing Machine beschäftigt sich mit visuellen Vorstellungen von "Normalität" und dem Ein- und Fortschreiben von Vorurteilen über Algorithmen und maschinelles Lernen. Selbst im Fokus der Kamera müssen die Betrachtenden entscheiden, welche der zuvor erfassten Besucher_innenporträts ihnen "normaler" erscheinen. Im Anschluss werden die so gesammelten Datensätze ausgewertet und ein algorithmisches Abbild von "Normalität" erstellt. Zer-Aviv bettet damit die technische Gesichtserkennung des 21. Jahrhunderts in eine Entwicklungslinie ein, die über die für propagandistische Zwecke missbrauchte Gesichtsmessung unter dem NS-Regime bis zu den bereits im 19. Jahrhundert verbreiteten fotografischen Bildpraktiken der Forensik zurückreicht. The Normalizing Machine untersucht, wie wir heutzutage "Normalität" wahrnehmen und wirft damit gleichsam die Frage auf, ob diese überhaupt jenseits subjektiver Kategorien existieren kann – und welche Rolle fotografische Technologien als vermeintlich 'objektive' Verfahren in solchen Normalisierungsprozessen spielen.

Mehr von Mushon Zer-Aviv: mushon.com/tnm


SITUATION #189: Simone C. Niquille, Homeschool, 2019
19.10.2019–16.02.2020

In Simone C. Niquilles Animationsfilm Homeschool können die Zuschauer_innen die Perspektive eines Staubsauger-Roboters einnehmen und miterleben, wie dieser die häusliche Umgebung wahrnimmt und die einzelnen Elemente um ihn herum zu identifizieren versucht. Solche bereits Ende der 1990er-Jahre entwickelten Haushaltsroboter haben längst den Einzug ins private Heim gefunden. Sie werden dazu programmiert, sich entlang von Wänden, um Stühle herum und auf Teppichen fortzubewegen. Dazu muss man ihnen mithilfe von Datensets zuerst antrainieren, woraus alle Elemente des häuslichen Umfeldes bestehen und anhand welcher Kriterien man diese erkennt. In dieser kurzen narrativen Arbeit verhandelt Niquille auf spielerische Weise die Mechanismen und konsequenzreichen Prozesse eines auf visuellen Datensätzen basierenden, maschinellen Lernens und skizziert die Auswirkungen der ihr zugrundeliegenden algorithmischen Erfassung der Welt. Inmitten einer virtuellen Szenografie, die sich aus fotorealistischen Darstellungen von Innenräumen aus einer der grössten Trainingsdatensätzen (SceneNet RGB-D) speist, führt Homeschool jene Ambivalenzen und Reibungen vor, die sich im Aufeinanderprallen von maschinell erzeugten Modellen der Realität mit der tatsächlichen Realität eröffnen.

Mehr von Simone C. Niquille: technofle.sh



SITUATION #190: Mitra Azar, DoppelGANger, 2019
19.10.2019–16.02.2020

Das DoppelGANger-Projekt von Mitra Azar besteht aus einer Reihe von Interventionen, bei denen Poster von vermissten Personen in den Strassen von Kuba, Paris, Mailand und anderen Städten der Welt verteilt werden. Die Porträts und Texte auf diesen Postern sind das Ergebnis von Algorithmen, die auf sogenannten generative adversarial networks (oder GAN) basieren – maschinelle Lernsysteme auf Basis künstlicher neuronaler Netzwerke. Nachdem sie mit umfangreichen Datensätzen, bestehend aus Fotografien bzw. schriftlichen Daten, trainiert werden, sind diese Algorithmen in der Lage, fotorealistische und dennoch vollständig fiktive Porträts und zusammenhängende Textpassagen von Grund auf neu zu erzeugen. Die Arbeit von Azar hinterfragt das indexikalische Verhältnis zwischen den fotografischen Porträts und ihren Referent_innen, also dem, was sie abbildet: DoppelGANger unterwandert den Anspruch der Fotografie, ein getreues Abbild von Wirklichkeit zu sein, um sie stattdessen einer präemptiven Logik unterzuordnen, die Realität simuliert und dadurch möglicherweise erst hervorbringt. Warten diese Bilder von vermissten Menschen darauf, dass wir ihren wahren Pendants auf der Strasse begegnen, oder darauf, dass diese erst geboren werden? Sind es Geister von maschinell erzeugten Vorstellungen, wie die Menschheit aussehen soll, oder sind es vielmehr digitale Doppelgänger_innen, blosse Stellvertreter_innen real existierender Individuen?

Eine Kooperation mit The Influencers festival und CCCB.


SITUATION #191: Carrie Mae Weems, Mirror, Mirror, 1987
19.10.2019–16.02.2020

Seit den 1980er-Jahren verhandelt die afroamerikanische Künstlerin Carrie Mae Weems die "schwarze Erfahrung" von Diskriminierung und Unterdrückung in ihren Werken. Unverblümt spricht auch Mirror, Mirror den in gesellschaftlichen Narrativen verankerten Rassismus an, den wir beispielsweise in 'unschuldigen' Märchen unhinterfragt an die nächsten Generationen weitergeben. Gebrüder Grimms Schneewittchen ist der Inbegriff der "white supremacy" der weissen Überlegenheit: Schneewittchens weisse, kaukasische Hautfarbe bildet die oftmals noch heute vorherrschende Norm (post-)kolonialer Schönheitsideale. Die rassistische und sexistische Mentalität manifestiert sich zugleich im durch den Spiegel symbolisierten "male gaze", der den weiblichen Körper sexualisiert, darüber hinaus aber auch die von der Schönheitsnorm 'abweichende' dunkle Hautfarbe als das 'Andere' definiert.
Mirror, Mirror ist als vielschichtige und scharfe Kritik an der normativen Wirkung der Fotografie zu begreifen, die Rassismen nicht nur über stereotypische Darstellungen fortschreibt, sondern auch über eine Medientechnik, die im Zuge des Kolonialismus als vermeintlich objektives Verfahren die Unterlegenheit der schwarzen Bevölkerung 'bezeugen' sollte und weiter über viele Jahre technisch nicht in der Lage war, dunklere Hauttöne abzubilden. Der privilegierte weisse Blick, der uns aus dem Spiegel/der Kamera anstarrt, bildet dabei die unhinterfragte Norm; ihn zu dekonstruieren bleibt auch 30 Jahre nach Weems' Mirror, Mirror weiterhin ein gesellschaftliches Desiderat.

Mehr von Carrie Mae Weems: carriemaeweems.net