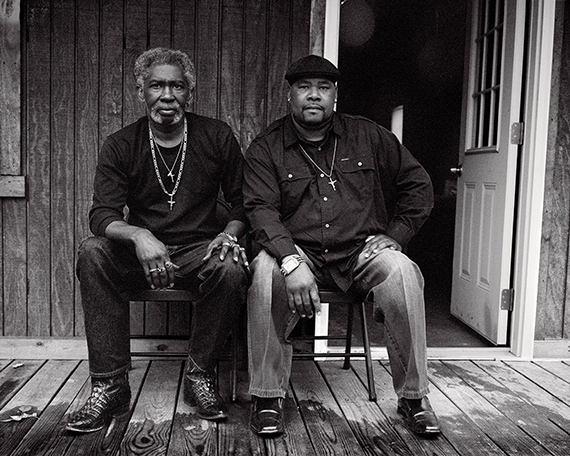 Levon and Kennedy: Mississippi Innocence Project
Exhibition: 26 Oct – 7 Dec 2019
Fri 25 Oct

Galerie Julian Sander
Cäcilienstr. 48
50667 Köln
+49 (0)221-170 50 70
galerie@galeriejuliansander.de
www.galeriejuliansander.de
Tue-Fri 12-18, Sat 12-16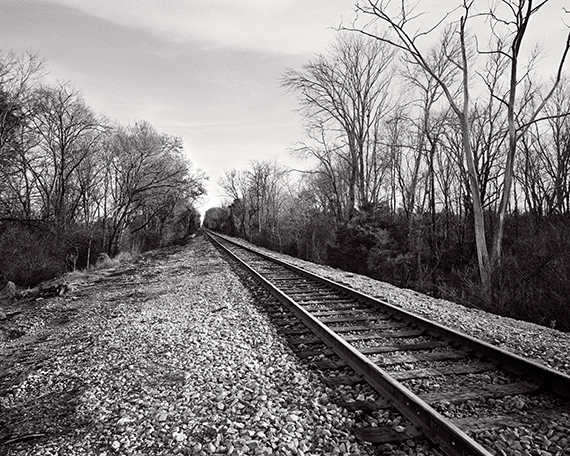 Isabelle Armand
"Levon and Kennedy: Mississippi Innocence Project"

Exhibition: 26 October - 7 December 2019
Opening: Friday, 25 October, 6pm
Gallery Julian Sander is pleased to present photographs by Isabelle Armand: With the "Mississippi Innocence Project", for which a photo book of the same name has been published, she accompanies two Americans from the Mississippi Delta after their release from decades of imprisonment.

In the early 1990s, Levon Brooks and Kennedy Brewer, living in small communities in rural Mississippi, were sentenced for the murder and rape of two little girls from their communities in separate trials. However, both men were innocent. Levon Brooks was sentenced to life imprisonment even though he had an alibi. A few years later Kennedy Brewer was sentenced to death. He was imprisoned for 15 years. In 2008, the New York Innocence Project, which investigates legal cases, exonerated both men.

After intense re-investigations, it was possible to establish a connection between the two cases, which had taken place exactly according to the same pattern. Subsequent DNA tests revealed the actual perpetrator.

The main evidence that led to the conviction of Levon and Kennedy consisted of bite marks on the victims. A prosecutor testified in court that the traces were consistent with the defendants' dental impressions. A group of experts commissioned by the Innocence Project later found that the wounds were not biting marks. As a forensic discipline, the principle of using bite marks as a piece of evidence has been criticized heavily in the US recently. Through subsequent investigations, numerous other unjustly imprisoned prisoners could be exonerated.

In 2012, Isabelle Armand came across the cases of Brooks and Brewer and decided to document the reality and circumstances of the lives of the two men and their families. Both individual fates stand as an example of the failure of the American justice system. Using seemingly scientifically based evidence, both men were convicted beyond doubt and sentenced to death for their alleged deed.

In Armand's book, published in 2018, they are portrayed and have their say: as African Americans, both men are structurally disadvantaged by the legal system dominated by white people. In the conviction, which was carried out by predominantly white jurors, the men were victims of a preliminary conviction based on their skin color.

In addition to racist resentments in the economically weak state of Mississippi, which has always been regarded as extremely conservative and is colloquially referred to as the "Lost South", their precarious living conditions also makes the men victims of classism: They are not in a position to afford a renowned defender, who will do everything in his power to prove their innocence in court. Due to these circumstances, they are doubly exposed to the complex US legal system.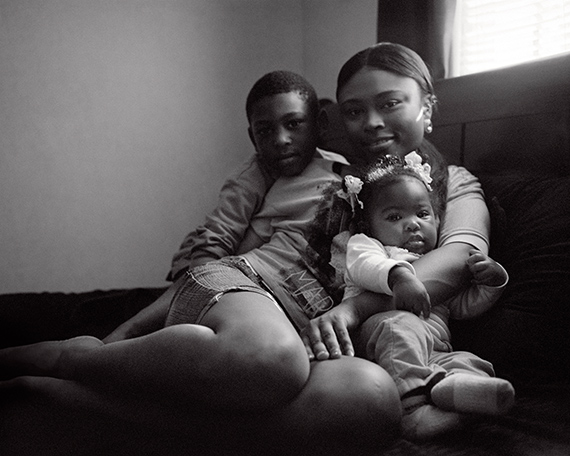 Isabelle Armand
"Levon and Kennedy: Mississippi Innocence Project"

Ausstellung: 26. Oktober bis 7. Dezember 2019
Eröffnung: Freitag, 25. Oktober, 18 Uhr
Die Galerie Julian Sander freut sich, Fotografien von Isabelle Armand zu zeigen: Mit dem "Mississipi Innocence Project", zu dem ein gleichnamiger Bildband erschienen ist, begleitet Isabelle Armand zwei US-Amerikaner aus dem Mississippi Delta nach ihrer Freilassung aus jahrzehntelanger Haft.

Anfang der 90er Jahre wurden Levon Brooks und Kennedy Brewer in einer kleinen Gemeinde im ländlichen Mississippi in separaten Prozessen wegen Mordes und Vergewaltigung an kleinen Mädchen aus ihrem Umfeld verurteilt. Beide Männer waren jedoch unschuldig. Levon Brooks wurde trotz eines Alibis zu lebenslanger Haft verurteilt. Einige Jahre später wurde Kennedy Brewer zum Tode verurteilt. Er war 15 Jahre inhaftiert. Im Jahr 2008 entlastete das New Yorker "Innocence Project", welches sich um die Aufarbeitung von Rechtsfällen in den USA kümmert, beide Männer. Nach intensiver Aufarbeitung konnte eine Verbindung beider Fälle, die exakt nach demselben Muster geschehen waren, hergestellt werden. Nachträgliche DNA-Tests überführten den tatsächlichen Täter.

Die Hauptbeweise, die zur Verurteilung von Levon und Kennedy geführt hatten, bestanden aus Bissspuren an den Opfern. Ein Staatsanwalt bezeugte damals, dass die Spuren mit den Zahnabdrücken der Angeklagten übereinstimmten. Eine Expertengruppe, die vom "Innocence Project" beauftragt wurde, stellte später fest, dass es sich bei den Wunden gar nicht um Bissspuren handelte. Als forensische Disziplin ist das Prinzip der Bisswunden-Übereinstimmung in den USA in den letzten Jahren stark in die Kritik geraten. Durch nachträgliche Untersuchungen konnten zahlreiche andere zu Unrecht inhaftierte Gefangene entlastet werden.

Im Jahr 2012 stieß Isabelle Armand auf die Fälle von Brooks und Brewer und entschied, die Lebensrealität und -umstände der beiden vom Leben gezeichneten Männer und ihrer Familien zu dokumentieren. Beide Einzelschicksale stehen exemplarisch für das Scheitern der amerikanischen Judikative. Mittels einer scheinbar wissenschaftlich fundierten Beweislage wurden beide Männer zweifelsfrei überführt und für ihre vermeintliche Tat zum Tode verurteilt.

Im 2018 erschienenen Buch zum Projekt Armands werden sie portraitiert und kommen zu Wort: Als Afroamerikaner sind beide Männer vor dem durch Weiße dominierten Rechtssystem strukturell benachteiligt. Bei der Verurteilung, die durch überwiegend weiße Geschworene erfolgte, sind die Männer Opfer einer aufgrund ihrer Hautfarbe getroffenen Vorverurteilung. Zusätzlich zu rassistischen Ressentiments im strukturschwachen und als jeher überaus konservativ geltenden Bundesstaat Mississippi, der umgangssprachlich auch als "Lost South" bezeichnet wird, lassen ihre teilweise prekären Lebensumstände die Männer auch Opfer von Klassismus werden: Sie sind nicht finanziell in der Lage, sich einen wie in den USA üblich, renommierten Verteidiger zu leisten, der sich mit allen Mitteln dafür einsetzt ihre Unschuld vor Gericht zu beweisen. Durch diese Umstände sind sie doppelt chancenlos dem komplexen US-Rechtssystem ausgesetzt.

Für Isabelle Armand wirft die Verurteilung von Brooks und Brewer eine Vielzahl von Fragen und Kausalitäten auf: Wie, warum und weshalb konnte den Männern das erlittene Unrecht widerfahren? Wie ist der Umgang mit diesen schwerwiegenden Fehlurteilen? Armand zielt darauf ab, das Bewusstsein zu schärfen, die öffentliche Wahrnehmung von Armut und rassistisch bedingter Ungleichheit im amerikanischen Strafrechtssystem infrage zu stellen, und fordert vom Betrachter, sich kritisch mit den aufgeworfenen Fragestellungen auseinander zu setzten.