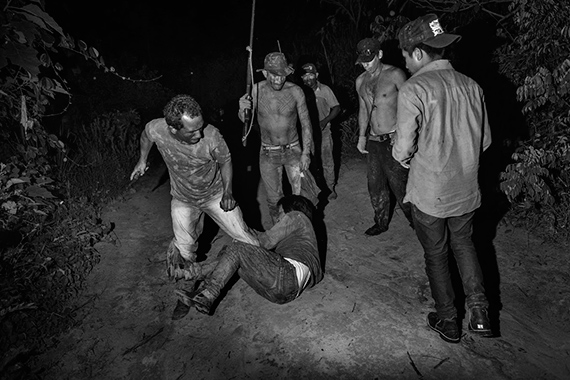 10TH CARMIGNAC PHOTOJOURNALISM AWARD - AMAZÔNIA
Exhibition: 30 Nov 2019 – 10 Jan 2020
Hôtel de Ville
5, rue Lobau
75004 Paris
Mon-Sat 10-19
The project carried out by Tommaso Protti, laureate of the 10th edition of the Carmignac Photojournalism Award dedicated to the Amazon and the issues related to its deforestation, goes beyond a narrow understanding of photo reportage. In his series, produced with the support of the prestigious Award, Protti documents the deforestation of the Amazon and bears witness to the environmental, humanitarian and social crisis resulting from this catastrophe. His deeply personal vision resonates with current events and concerns about the future of our planet and its ecosystem.
EXHIBITION AT MAISON EUROPÉENNE DE LA PHOTOGRAPHIE, PARIS
Hours: Weds-Fri from 11am to 8pm, Thurs. from 11am to 10pm, Sat-Sun from 10am to 8pm

EXHIBITION AT HÔTEL DE VILLE, PARIS
On the occasion of this exhibition, Tommaso Protti's photographs will also be displayed on the wrought-iron grill in front of Paris' Hôtel de Ville from November 30, 2019, through January 10, 2020

PUBLICATION
A bilingual French-English monograph "Amazônia, Life and Death in the Brazilian Rainforest" is co-published by Reliefs Editions and the Fondation Carmignac. More information here.