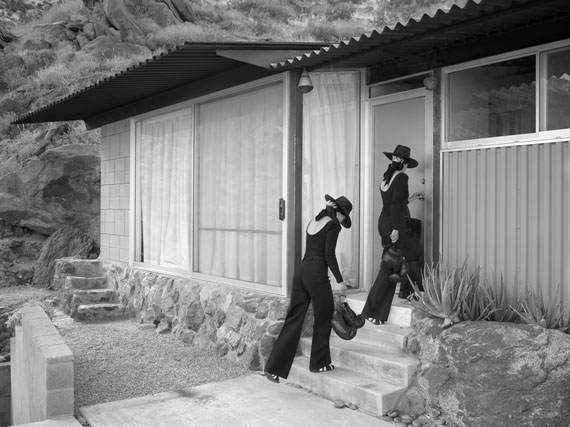 THE BLOW
Exhibition: 14 Dec 2019 – 18 Jan 2020
Fri 13 Dec 17:00

THE RAVESTIJN GALLERY
Westerdok 824
1013 BV Amsterdam
+31 (0)20-5306005
info@theravestijngallery.com
www.theravestijngallery.com
Mon-Sat 12-17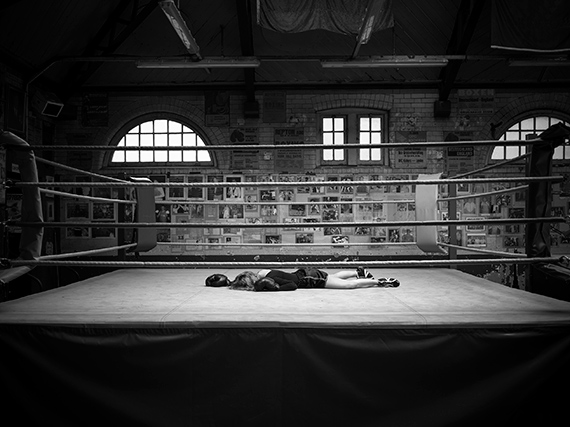 The Ravestijn Gallery is delighted to present the première of Anja Niemi's all new series The Blow on Friday December 13th, 2019 from 5 - 7 PM, in the presence of the artist.

Anja Niemi's new, all black/white series shows an unaccompanied woman, dressed in black with a face that is turned away from the lens, driving to a solitary house in the desert. Here she trades her clothes for that of a boxer. The boxing paraphernalia builds upon the idea that each photograph and setting is a site of mental training and introspective battle. As with all of Niemi's work, the narratives she constructs and then performs in as both author and character simultaneously, act as allegorical amplifiers to the conversations that lie beneath.

Anja Niemi (b. 1976, Norway) always works alone; placing herself within her own meticulous tableaux, she constructs fictional stories where she is both the author and the character. In Darlene & Me (2014), Niemi plays the parts of two identical women living against the backdrop of a sparse, bleached house in the desert. The dualism in each performative photograph speaks clearly of the internal, and often opposing, voices we are all so attune with. In this way, as with all of her work, Niemi appeals to ideas that are innate to the human condition, rather than being confined to a personal mediation. And whilst her poetic narratives are wholly imagined (although frequently inspired by film and literature), they act as an intimate space to catalyse real conversations about identity, conformity and the relationship we have with ourselves.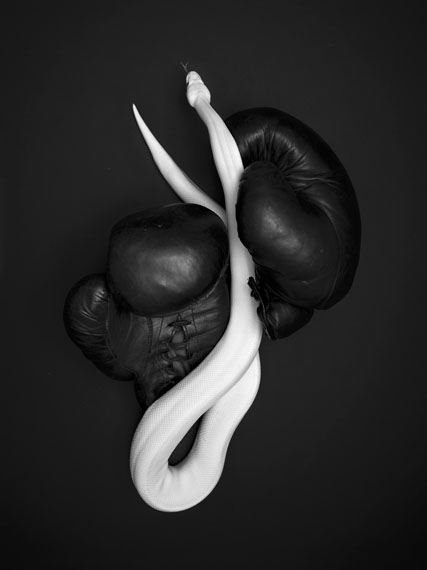 Anja Niemi studied at the London College of Printing in Paris and Parsons School of Design in New York and has exhibited in galleries worldwide. Four monographs of her work have been published, Short Stories (Jane & Jeremy, 2016), The Woman Who Never Existed (Jane & Jeremy, 2017), She Could Have Been A Cowboy (Jane & Jeremy, 2018) and In Character (Thames & Hudson, 2019). Recent museum exhibitions include Fotografiska (Stockholm and Talinn), MAAT (Museum of Art, Architecture and Technology, Lisbon) and Des Moines Art Center (Iowa). Her work is part of various public and private collections.

A special thank you to The Palm Springs Art Museum for the use of Frey House II.