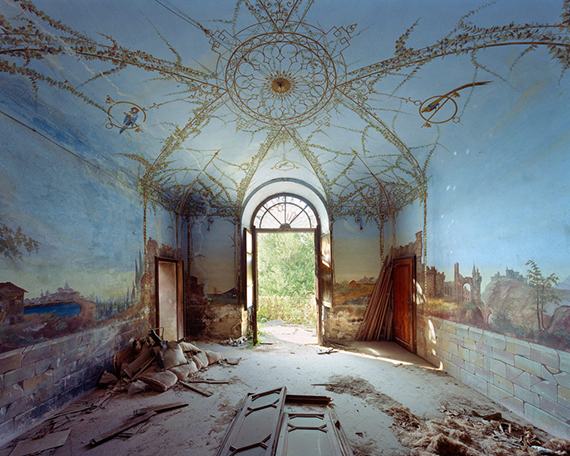 Veduta
Exhibition: 3 Dec 2020 – 16 Jan 2021
Thu 3 Dec 14:00 - 20:00

Galerie Esther Woerdehoff
36 rue Falguière
75015 Paris
+33(0)9-51 51 24 50
galerie@ewgalerie.com
www.ewgalerie.com
Wed-Sat 12-19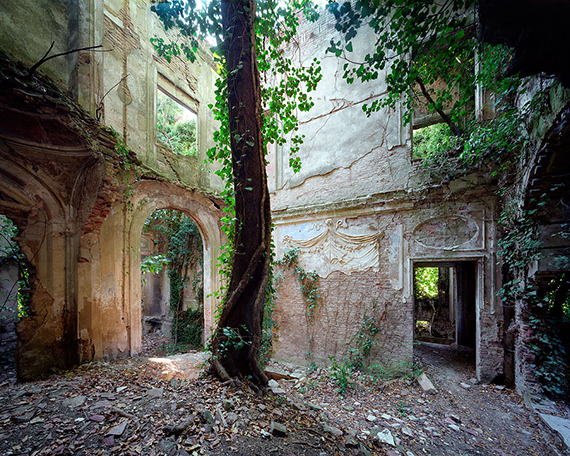 Thomas Jorion
Veduta
3 December 202 ‐ 16 January 2021

Opening reception:
Thursday, 3. December 2020, 2pm – 8pm
Saturday, 5. December 2020, 2pm – 8pm
Thomas Jorion will sign his book
For 10 years, Thomas Jorion traveled the regions of Italy from north to south, from Lago di Maggiore to Sicily, in search of the palaces that were once the glory of this beautiful country.

Most of these monuments have now fallen into neglect, into ruin. But they are falling gracefully.

After his first two books 'Silencio' and 'Remains of Empire', French photographer Thomas Jorion continues his questioning of the buildings and places abandoned by humankind.

"My work revolves around the notion of places that create memory and leave behind traces of human activity. I have always been passionate about this subject," he says.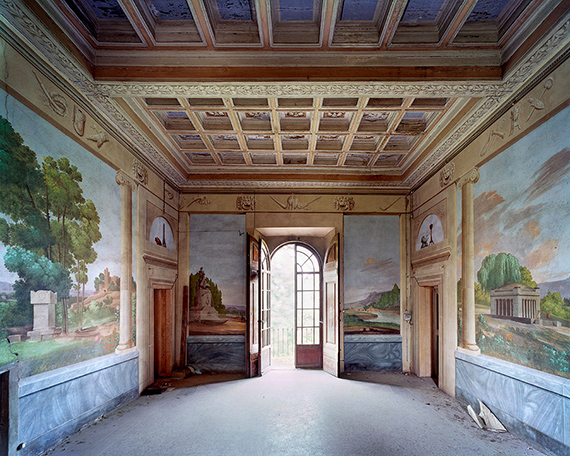 This forgotten heritage unveils a richness of decoration, such as the frescoes that span entire rooms, barely altered by time, sometimes valued and sometimes, conversely, marginalized or neglected.

The presence of a bed or an armchair reminds us that these spaces, now overgrown with vegetation, were one day inhabited.

Thomas Jorion works with a large-format 4x5 inch photographic chamber, and does no staging or retouching. He uses natural light to illuminate the decline of these palaces to show them in all their beauty.
Thomas Jorion, 'Veduta', Éditions de la Martinière. Price: € 49