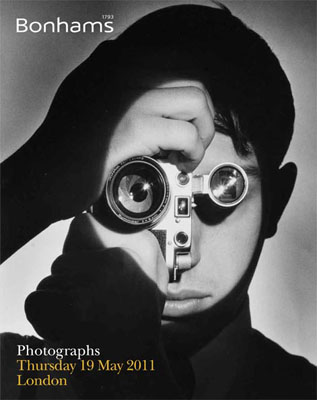 Photographs
Auction:
Thu 19 May 14:00
Bonhams
101 New Bond Street
W1S 1SR London


Bonhams London Bond Street
101 New Bond Street
W1S 1SR London
+44 (0) 20-74685844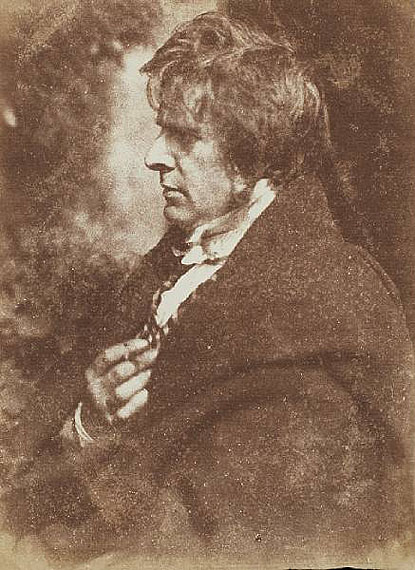 Bonhams Photographs sale
Thursday 19 May at 2pm
101 New Bond Street, London W1S 1SR
+44 (0) 20 7447 7447
+44 (0) 20 7447 7400 fax
www.bonhams.com

Enquiries
Jocelyn Phillips
+44 (0) 20 7468 5876
jocelyn.phillips@bonhams.com

Printed Catalogue
+44 (0) 1666 502 200
subscriptions@bonhams.com


Browse online catalogue

Buy catalogue

Viewing
Sunday 15 May 11am to 3pm
Monday 16 May 9am to 4.30pm
Tuesday 17 May 9am to 4.30pm
Wednesday 18 May 9am to 4.30pm
Thursday 19 May 9am to 12pm
Bonhams' next auction of photographs in London takes place on 19 May, and boasts an exciting range of material spanning the history of photography. Beginning with two fine examples of Claudet daguerreotypes, one with original viewer, we move through the 19th century with Edward Sheriff Curtis and a fine collection of salt print portraits by famed Scottish duo Hill and Adamson, before encountering vintage and modern works by French photographers Willy Ronis, Robert Doisneau and André Villers, the great friend and confidante of Pablo Picasso whom he depicts here. Andreas Feininger's iconic portrait of Dennis Stock from 1951, 'The Photojournalist' (£6,000-8,000), is at the forefront of a strong selection of works by American photographers, with the late Irving Penn represented by a beautiful platinum-palladium print of five Dahomey tribeswomen (£15,000-20,000). This is complemented by another tribal work by the photographer, 'Tambul Ialibu Warrior' (£8,000-12,000). A celebration of fashion photography by masters Horst P. Horst, Norman Parkinson, David Bailey, Helmut Newton and Mario Testino leads into a section of iconic images of stars of the stage and screen, including one of Bert Stern's portraits of Marilyn Monroe from her famous 'Last Sitting', Robert Freeman's renowned album cover shot, 'With the Beatles' (£4,000-6,000), and Roy Schatt's atmospheric shot of James Dean from the 'Torn Sweater Series' (£1,000-1,500). Also featured is an impressive collection of 17 photobooks by American artist Edward Ruscha (£10,000-15,000), as well as several important works in colour: from 1970s images by Franco Fontana, Luigi Ghirri and Stephen Shore to the vibrant, penetrating works of contemporary artists Jean-Baptiste Huynh and Ruud Van Empel.