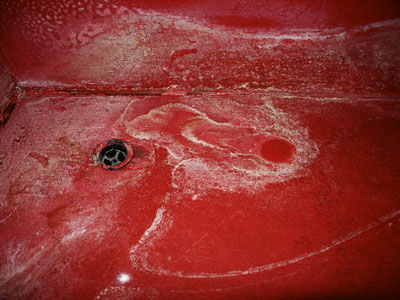 DARKROOMS
Exhibition: 10 Dec 2011 – 11 Feb 2012
Robert Morat Galerie - Projektraum Berlin
Kleine Hamburger Str. 2
10115 Berlin


Robert Morat Galerie
Linienstr. 107
10115 Berlin
+49 (0)30-25209358
info@robertmorat.de
www.robertmorat.de
Tue-Sat 12-18 +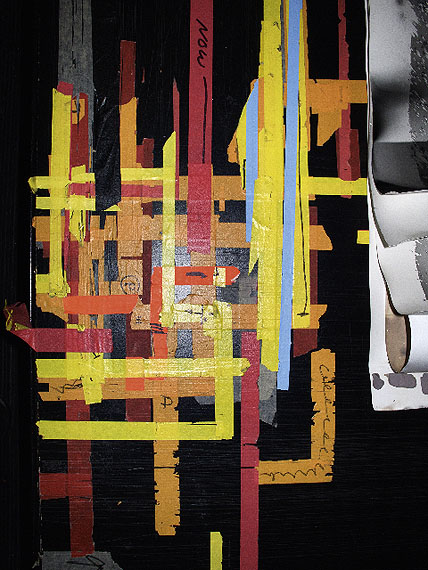 Michel Campeau | DARKROOMS

Ausstellung vom 10. Dezember 2011 bis zum 18. Februar 2012

Ausstellungseröffnung am Freitag, den 9. Dezember 2011 um 19 Uhr

Seit 2003 reist der kanadische Fotograf Michel Campeau um die Welt, um Dunkelkammern zu fotografieren. Diese Handwerkskammern der analogen Fotografie, in denen mit Hilfe von Chemie und silberhaltigem Papier Ikonen der Bildgeschichte geschaffen wurden, erscheinen heute wie Versatzstücke einer vergangenen Zeit. Martin Parr, der die Serie in seiner Editionsreihe bei Nazraeli Press veröffentlichte, schrieb über die Arbeit: "Most photographers have spent hours and days in that peculiar environment known as the darkroom. Here, prints are magically created using chemicals and light. Campeau's photographs show the passing of an era. As digital production takes hold to a greater and greater extent, we will look back at these images and mourn the darkroom's passing."

Anna Gripp schrieb in PHOTONEWS (Nr. 10/10): "Michel Campeau betrachtet die kleine Welt des miefigen Labors wie ein Universum, in dem alles möglich ist. Seine Laboransichten sind im faktischen Sinne dokumentarisch, doch in dieser Interpretation als selbstständige Werke zu betrachten, (...). Einige der Bilder erinnern an Gemälde bekannter Maler, andere schaffen es, banalste Situationen zu einem visuellen Ereignis wachsen zu lassen."

MICHEL CAMPEAU, 1946 geboren, lebt und arbeitet in Montreal, Kanada. Seine Arbeit wurde bereits intensiv international ausgestellt und veröffentlicht, die Serie "Darkrooms" zuletzt auf dem New York Photography Festival, bei den Rencontres de la Photographie in Arles und auf der PARIS PHOTO 2011.