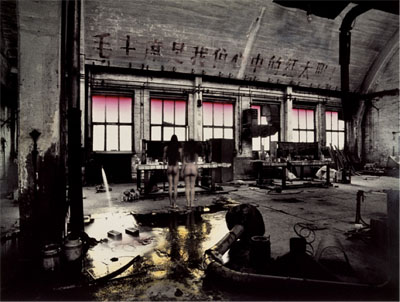 Three Begets Ten Thousand Things
Exhibition: 10 Sep – 13 Nov 2011

Blindspot Gallery
24-26A, Aberdeen Street, Central
Hong Kong
+852-25176238
info@blindspotgallery.com
www.blindspotgallery.com
Tues-Sat 11-19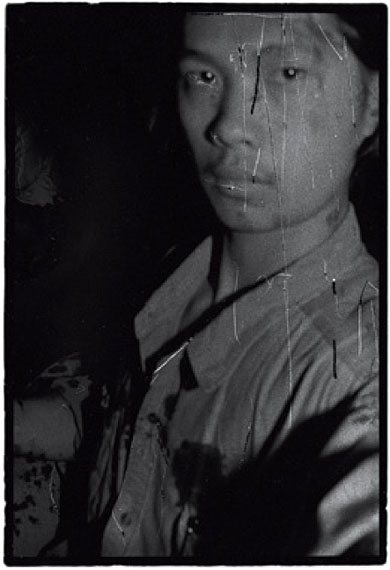 RongRong & inri
Three Begets Ten Thousand Things

10 September - 13 November 2011
at Blindspot Gallery & Blindspot Annex, Hong Kong

Opening Reception: Friday, 9 September 2011, 6:30 – 8:30pm
Artists will be present.


"Three Begets Ten Thousand Things" is the first-ever solo exhibition of one of China's most important contemporary photographers RongRong and his wife also artistic partner inri in Hong Kong.

The exhibition consists of two parts, showcasing 60 works by the artists. Part I will be a selection of RongRong's most significant series created between 1993 and 2000 including East Village, Ruins and Wedding Gown presented at Blindspot Gallery. Part II will feature collaborative work of RongRong & inri from 2000 to 2011, a chronicle of the artists' evolving relationship, art and aspirations through the decade, presented at Blindspot Annex.

RongRong's acclaimed East Village (1993-1998) is one of his most significant series as it witnesses the early experimental art and performance art in China. RongRong participated and documented the performance and photographic art of the first generation of Chinese avant-garde artists such as Zhang Huan, Ma Liuming and Zhu Ming in the East Village in the early 90s until its demolition. The series not only portrays RongRong's own existence, the living environment of the village artists depicted in the images also reflects the social condition in China at that time.

Since the encounter of RongRong and inri in 1999, the two have embarked upon a journey of artistic collaboration. Liulitun documented the living of the couple in the Liulitun Village and a silent funeral they held for their habitat when it met the same fate of demolition as the East Village.

The couple also documented their travels across China and the world with their cameras, their naked bodies and natural scenery merge in stunning photographic captures, such as In the Great Wall, China, In Yulongxueshan, China and In Bad Goisern, Austria series. Caochangdi and Three Shadows series unveil another important chapters of their story. They chronicle the forming of their family in Caochangdi and the establishment of the Three Shadows Photography Art Centre, the first private contemporary art space dedicated to photography in China.


About RongRong & inri
Born in Zhangzhou, Fujian Province, RongRong (b.1968) studied photography at the Central Industrial Art Institute in Beijing in 1992. In the following year, he moved to Beijing's East Village and first gained attention by participating and documenting the performance art by the young avant-garde artists living in the village. In 1996, RongRong founded the New Photo magazine with Liu Zheng.

Born in Kanagawa Prefecture, Japan, inri (b.1973) graduated from the Nippon Photography Institute in Tokyo in 1994 and worked as a photographer for newspaper Asahi Shinbun. In 1997, she became a freelance photographer to pursue her own creative work. In 2000, she relocated to Beijing to live with RongRong.

RongRong & inri have been collaborating in art since 2000. In 2007, they founded the Three Shadows Photography Art Centre, the first private contemporary art space dedicated exclusively to photography in China. Their works have been exhibited internationally. In 2003, they had their first major China solo exhibition in Dashanzi Art District in Beijing. In 2010, they had a retrospective exhibition at He Xiangning Art Museum in Shenzhen, China. RongRong's East Village and Wedding Gown series have also recently been exhibited respectively at the Museum of Modern Art in New York and The J. Paul Getty Museum, Getty Center in Los Angeles in early 2011. RongRong & inri currently work and live in Beijing.

About Blindspot Gallery
Blindspot Gallery is set up to bring contemporary photography, an art form that has entered the blind spot of the Hong Kong art market, to a higher degree of visibility. We feature both established and emerging photographers and artists, mainly from the region but not limited to.