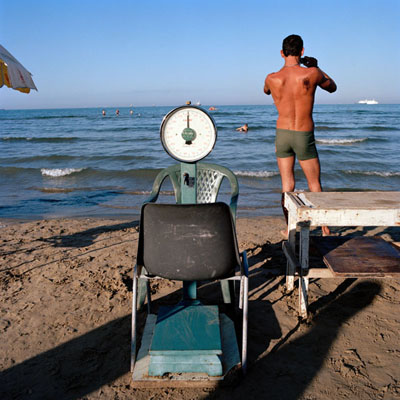 Albania in Transition
Exhibition: 22 Oct – 6 Nov 2011
Tirana Ekspres

Tirana
+ 355 69 -5456188
Mon-Sat 12-22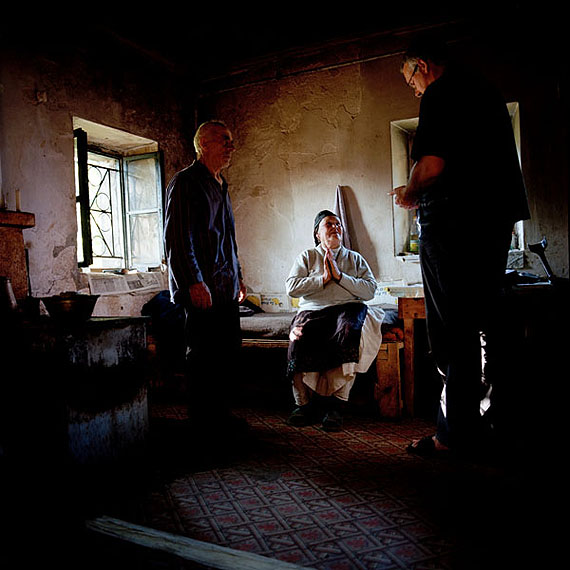 Hans Peter Jost
Albania in Transition 1991–

"In the course of time a patina develops over the past. Although engraved in the memory, it becomes increasingly fragmented and blurred", writes Fatos Lubonja in the introduction to the book Albania in Transition 1991 –, which appeared in September published by the Swiss Benteli Verlag. Fatos Lubonja was a political prisoner of the regime for almost two decades, today the journalist and writer is one of the few critical observers of his country.
He continues, "But when I looked at Hans Peter Jost's photographs of the unforgettable early 1990s, the memories swam powerfully to the surface. Memories of the social instability of these years, the lack of orientation and the fear, but also the immense joy and hope which began to spread after half a century of isolation under the communist regime in Albania."

This commentary accurately describes the work of Hans Peter Jost who in his book about Albania once again presents the results of a long-term project. "He does not allow us to wallow long in nostalgia, does not just satisfy our curiosity about history but confronts us with the reality that we have created in the last 20 years."

The photographer allowed himself the time to structure the complexity of the subject portrayed and to describe more precisely the themes presented. He is characterized by an uncompromising discipline in researching and implementing his work, by the respect and high degree of sensitivity shown his dealings with individuals and at the same time irreverence and a distanced irony towards institutions and conventions.

Through this approach he manages to make his carefully chosen pictures, which were taken over a period of two decades, into symbols of Albania's social transformation.



Hans Peter Jost
Albania Transition 1991-

"Mit der Zeit breitet sich eine Patina über die Vergangenheit aus. Obwohl eingraviert in das Gedächtnis, wird sie zunehmend fragmentarischer und verschwommener", so Fatos Lubonja in dem Vorwort zu dem Buch Albania Transition 1991-, das im September im Schweizer Benteli Verlag erschienen ist. Fatos Lubonja war fast zwei Jahrzehnte lang politischer Gefangener des Regimes, heute ist der Journalist und Publizist einer der wenigen kritischen Beobachter seines Landes.
"Aber", so schreibt er weiter, "als ich das Unvergessene der frühen 90er Jahre in Hans Peter Josts Fotos wieder sah, stieg die Erinnerung machtvoll in mir auf: An die gesellschaftliche Instabilität dieser Jahre, die Orientierungslosigkeit und Angst, aber auch an die immense Freude und Hoffnung, die sich nach einem halben Jahrhundert Isolation durch das kommunistisch Regime in Albanien breit machte."

Treffend beschreibt dieser Kommentar die Arbeit Hans Peter Josts, der in seinem Buch über Albanien erneut die Ergebnisse eines Langzeitprojekts vorstellt. "Er lässt uns nicht lange in Erinnerungen schwelgen, befriedigt nicht nur die Neugierde an Historie, sondern konfrontiert uns mit der Realität, die wir in den letzten 20 Jahren geschaffen haben."

Der Fotograf nahm sich Zeit, die Vielschichtigkeit des portraitierten Sujets zu strukturieren und die dargestellten Themen zu präzisieren. Dabei kennzeichnen ihn Unbeugsamkeit und Disziplin bei Recherche und Umsetzung seiner Arbeit, Respekt und grosse Sensibilität im Umgang mit Einzelnen und gleichzeitig Respektlosigkeit und distanzierte Ironie gegenüber Institutionen und Konventionen.

Auf diese Weise schafft er es, seine sorgfältig gewählten Bilder, die während zwei Jahrzehnten entstanden sind, zu Symbolen der gesellschaftlichen Transformation Albaniens zu machen.