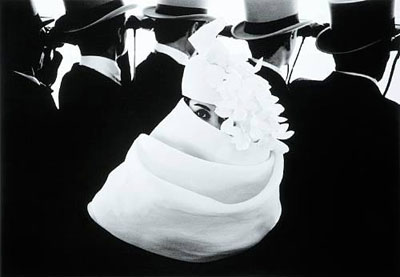 Photographs
Auction:
Tue 1 Nov 13:00
Bonhams
580 Madison Avenue
NY 10022 New York


Bonhams New York
580 Madison Avenue
NY 10022 New York
+1-212-6449001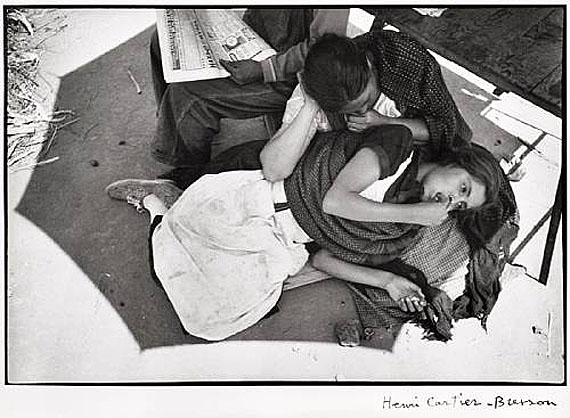 Photographs
Auction November 1 at 1pm EDT
New York

Preview
Los Angeles: October 14-16
San Francisco: October 22-24
New York: October 29-31

Inquiries:
Judith Eurich
+1 415 503 3259
judith.eurich@bonhams.com

Morisa Rosenberg
+1 323 436 5435
morisa.rosenberg@bonhams.com


Bonhams is thrilled to announce its auction of Photographs, November 1 in New York, simulcast in San Francisco and Los Angeles. The sale will feature a wide range of subject matter as seen through the lenses of various photographers.

Judith Eurich, Bonhams Director of Prints & Photographs, states about the highlights in the sale, "There is a broad range of works by important 19th century photographers, such as Alfred Stieglitz and Carleton Watkins, the mid-century masters represented by Ansel Adams and Edward Weston, and contemporary images by Irving Penn, Diane Arbus and Hiroshi Sugimoto."

Known for his documentary portraiture, as well as fashion photography, Irving Penn has an exemplary talent for working between two opposite worlds. This is apparent in his "Five Okapa Warriors, New Guinea" available in the sale (est. $20,000-30,000). This selenium-toned gelatin silver print features five Okapa Warriors in traditional dress, posing stoically with their bows and arrows. Penn's care in capturing them truthfully is evident.

Also leading this group of masters is photographer and environmentalist Ansel Adams, known for his romantic black and white photographs of the American West, especially Yosemite National Park. His photograph "Clearing Winter Storm, Yosemite National Park, California" (est. $20,000-30,000), in the sale, is a perfect example of the photographer's aesthetic, and would be an ideal addition for any fine art collector.

Rounding out this group is Alfred Stieglitz, who was greatly influential is making photography an accepted art form. His "Gossip, Katwyck" (est. $15,000-20,000) is one of few images he was pleased with on his travels through Northern and Southern Europe. After returning to the states, he printed the image at Heliochrome Engraving Company, a photo engraving company and printing firm purchased by his father. The print was later given to the present owner's descendents by Stieglitz's brother as a wedding gift.

Pre-dating motion pictures, the oldest highlight in the sale comes from British photographer Eadweard Muybridge, who is known for his pioneering work called "animal locomotion" which used multiple cameras to capture motion. Offered in the sale is "Selected plates, from Animal Locomotion," dated 1871-1885, which includes 67 collotype plates recording sequential motion of men walking and horses running (est. $16,000-20,000).

Chronologically moving through the auction, the next highlight is French photographer Henri Cartier-Bresson's "Srinagar, Kashmir," (est. $10,000-15,000). This gelatin silver print documents the period of unrest in India in 1948: Muslim women stand on the slopes of Hari Parbat Hill and pray while the sun rises behind the Himalayas. This photograph was given by Helen Wright, Cartier-Bresson's agent, to its present owner.

Next is Frank Horvat's aesthetically gorgeous "Givenchy Hat A, pour Jardin de Modes, Paris," taken in 1958 (est. $12,000-16,000). In this black and white portrait taken at a race track, five men stand in the back with top hats and binoculars, as renowned model Dovima's staring eyes are just visible from underneath a body-engulfing white hat with cascading white flowers.

From Diane Arbus' series titled "Revelations", in which she photographed little people, socialites, circus performers and the mental disabled, comes "Untitled-4," 1970-1971 (est. $6,000-8,000). Never turning away from the abnormal, Arbus cast her documentary lens on those that most shy away, unapologetically capturing things as they are. In the presented work she captured four asylum inmates masked with paper bags, questioning identity.

Working during the same time as Arbus was American photographer and multi-faceted artist Ed Ruscha. Offered in the sale is "Dutch Details," a book with 10 fold-out leaves, featuring 116 black and white photographic reproductions that were interpretations of the artist's response to the Dutch landscape around Groningen, where he was invited to work. This first edition book is one of only approximately 200 copies that survived when most of the edition was accidentally discarded from the warehouse where it was stored (est. $10,000-15,000)

Other highlights in the sale include Japanese photographer, Hiroshi Sugimoto's "Time Exposed" (est. $8,000-12,000); John Minihan's "Francis Bacon, Paris," a portrait of the mentioned contemporary artist against his work (est. $10,000-15,000); Sebastião Salgado's "Iceberg between the Paulet Islands and the Shetland Islands, Antarctica" (est. $10,000-15,000); and Ruth Bernhard's "In the Box-Horizontal" which is a nude model eloquently positioned with in an open box (est. $12,000-18,000).