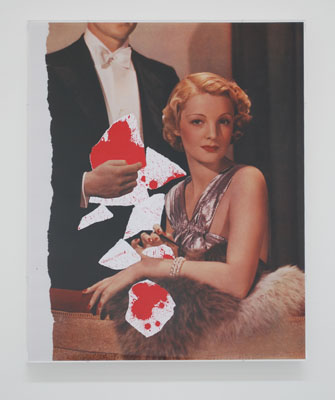 FIAC 2011 - 168 galleries from 21 countries
Fair: 20 Oct – 23 Oct 2011
Fiac - La Foire Internationale d'Art Contemporain
Grand Palais Louvre
75001 Paris

FIAC
Grand Palais Louvre
75001 Paris
+33(0)1-41904780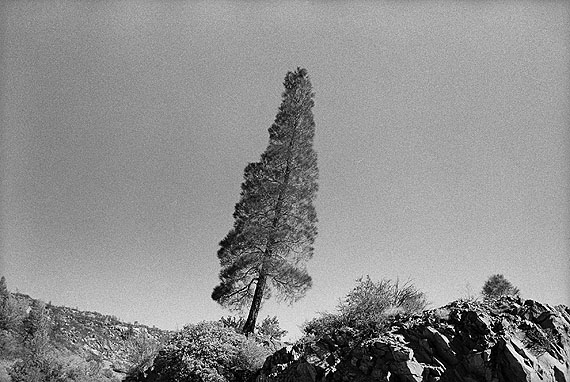 FIAC 2011
October 20-23, 2011
Grand Palais & Hors les Murs Jardin des Tuileries, Jardin des Plantes, Paris

FIAC 2011 will bring together 168 galleries from 21 countries specializing in modern and contemporary art. France counts 55 galleries (33 percent of the exhibitors), followed by the United States ( 26 galleries), Germany (21 galleries), Italy (13 galleries), Belgium (11 galleries), the United Kingdom (9 galleries) and Switzerland (9 galleries). Some 74% of the galleries are European. Galleries from Brazil, Turkey and South Africa will be present for the first time. 37 galleries will début at FIAC or are returning after an absence.

GENERAL SECTOR
Nave and upper galleries
FIAC's General Sector will present 158 galleries including 33 who will be showing for the first time or returning to FIAC in 2011.

This 38ththedition will be marked by the participation of an unprecedented number of leading galleries from all over the world: 303 Gallery, Blum & Poe, Cheim & Read, Chantal Crousel, Gagosian Gallery, Gladstone Gallery, Marian Goodman, Karsten Grève, Hauser & Wirth, Max Hetzler, Xavier Hufkens, Klosterfelde, Kurimanzutto, Yvon Lambert, Lelong, Lisson, Luhring Augustine, Matthew Marks, Kamel Mennour, Metro Pictures, Massimo Minini, Victoria Miro, Galerie Perrotin, Eva Presenhüber, Almine Rech, Thaddaeus Ropac, Sadie Coles HQ, Sprüth Magers, Luisa Strina, White Cube and David Zwirner among many others. Numerous galleries specializing in modern art such as Galerie 1900-2000, Gmurzynska, Kicken, Ubu, The Pace Gallery and Applicat-Prazan will be present.

Note the presentation of a unique ensemble of vintage photos by Diane Arbus at Thomas Zander, important works by Georg Herold at Contemporary Fine Arts. Several galleries will present theme shows: "Thinking hands" (accompanied by a publication) at Chantal Crousel with works by Allora & Calzadilla, Claire Fontaine, Isa Genzken, Wade Guyton, Mona Hartoum, Thomas Hirshhorn, Gabriel Orozco, Seth Price, Clément Rodzielski, Rikrit Tiravanija, Danh Vo ..., or the exhibition "Rebels" presented by Gmurzynska and curated by Isabelle Bscher.

Massimo Minini will exhibit a pavilion by celebrated American artist, Dan Graham, who will also present an historic performance Lax/Relax at the Louvre Auditorium. Numerous solo exhibitions will also be on view: Andro Wekua at Barbara Gladstone; Robert Heinecken at Cherry and Martin; Mathieu Mercier at Mehdi Chouakri; ... Two person presentations include Khaled Jarrar and Yto Barrada at Polaris; Rosemarie Trockel and Richard Nonas at Anne de Villepoix; Lara Almarcegui and Falke Pisano at Ellen de Bruijn; ...

THE LAFAYETTE SECTOR AND THE LAFAYETTE PRIZE
South gallery
FIAC and the Groupe Galeries Lafayette, official partner of FIAC, have great pleasure in announcing the third consecutive edition of the "Secteur Lafayette", a programme of support for galleries of the younger generation initiated in 2009. This programme underlines the joint desire of FIAC and the Groupe Galeries Lafayette to pursue their ongoing support of the actors of the emerging art scene in its international dimension. For FIAC, this initiative corresponds to our commitment to providing a dynamic exhibition context for galleries which focus on promoting emerging talents. For the Groupe Galeries Lafayette, this programme is a further manifestation of their longstanding involvement in favour of contemporary creation in all its phases from production to distribution; a process in which galleries play a vital role. The 2011 Sector Lafayette will provide substantial financial support to 10 French and international galleries selected by an independent jury of international curators for the quality of their exhibition programme in the field of emerging art, and on the basis of a specific exhibition project for FIAC presenting one or two artists. Ann Demeester (Director of the Appel Arts Centre, Amsterdam), Hans Ulrich Obrist (co-director of exhibitions and programming and director of international projects at the Serpentine Gallery, London), Beatrix Ruf (Director and curator at the Kunsthalle, Zurich), Marc-Olivier Wahler (Director of the Palais de Tokyo, Paris) and Guillaume Houzé (Corporate patronage director, Groupe Galeries Lafayette, Paris) composed the jury. On Thursday October 20th one of the artists presented in the "Secteur Lafayette" will be awarded the Prix Lafayette, an award created in 2009 on the initiative of the Groupe Galeries Lafayette of which Carol Bove (represented by Hotel Gallery, London) and Morag Keil (represented by Neue Alte Brücke, Frankfurt) are respectively the 2009 and 2010 recipients. The award consists in the presentation of an exhibition - doted with a budget for the production of new works - in a Parisian institution during FIAC 2012, together with the acquisition of a work by the Groupe Galeries Lafayette. 2010 Lafayette prize winner Morag Keil exhibition at the Palais de Tokyo opens on October 6th.
The 10 galleries selected for FIAC 2011 are: Koch Oberhuber Wolff (Berlin), Johann König (Berlin), Labor (Mexico City), Harris Liebermann (New York), Marcelle Alix (Paris), Monitor (Rome), Take Ninagawa (Tokyo), Office Baroque (Antwerp), Project88 (Mumbai) and TORRI (Paris).

Seven countries are represented:
Belgium, France, Germany, Italy, India, Japan, Mexico and the U.S. Four of the selected galleries are newcomers to FIAC: Harris Liebermann (New York), Office Baroque (Antwerp), Project88 (Mumbai), and TORRI (Paris).
Five galleries are presenting solo shows: Helen Marten at Johann König (Berlin), Barbara Hammer at Koch Oberhuber Wolff (Berlin), Jorge Satorre at Labor (Mexico City), Sarnath Banerjee at Project 88 and Soju Tao at Take Ninagawa.
Five galleries will present joint exhibitions by two artists: Marcelle Alix (Paris) with work by Ernesto Sartori and Louise Hervé & Chloé Maillet, Harris Lieberman (New York) with Zak Prekop and Alexandre Singh, Nathaniel Mellors and Ra di Martino at Monitor (Rome), Leigh Ledare and Matthew Brannon at Office Baroque (Antwerp), and Florian Pugnaire and Véra Molnar at TORRI (Paris).