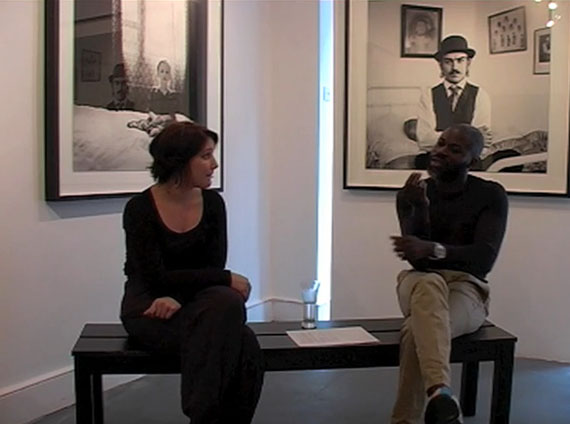 Video: in conversation with Nelli Palomäki at Next Level Projects, August 2011
Interview:
Photographer Nelli Palomäki and curator and editor Sheyi Bankale in conversation at Next Level Projects, London.

The exhibition runs from Thursday 4th August 2011 until Wednesday 28th August 2011 at Next Level Projects, 58 Hanbury Street, London, E1 5JL.

Nelli Palomäki was born in 1981 in Forssa, Finland. She now lives and works in both Isnäs, Finland and London, UK. She has studied photography at BA and MA level at Arts Academy at Turku University of Applied Sciences, University of Art and Design Helsinki and London College of Communication.

Sheyi Bankale is the curator of Next Level Projects and editor of Next Level Magazine, a photography arts publication that focuses on photography as contemporary art. In 2011 he co-curated for the European Capital of Culture the exhibition Alice in Wonderland.

This video was filmed at Next level Projects, 58 Hanbury Street, London on Thursday 4th August 2011.

All images used in this video were granted to Next Level Projects by Nelli Palomäki for the purposes of illustrating this video.