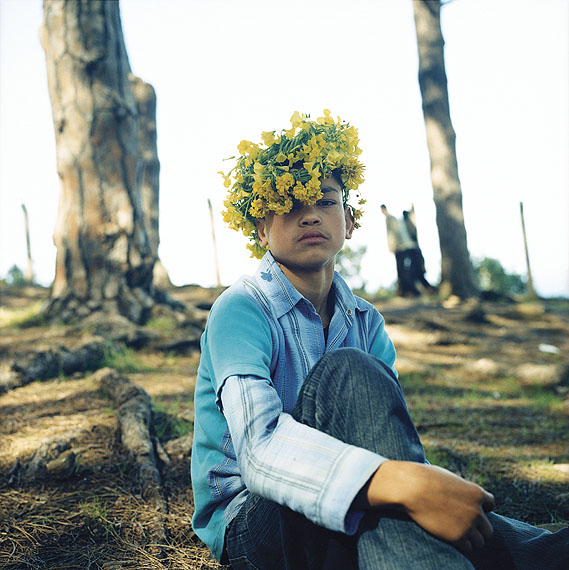 Riffs
from the Deutsche Bank Collection
Exhibition: 1 Dec 2012 – 10 Feb 2013
Fri 30 Nov 18:00 - 21:00

Fotomuseum Winterthur
Grüzenstr. 44+45
8400 Winterthur
+41 (0)52-2341060
fotomuseum@fotomuseum.ch
www.fotomuseum.ch
Tue-Sun 11-18, Wed 11-20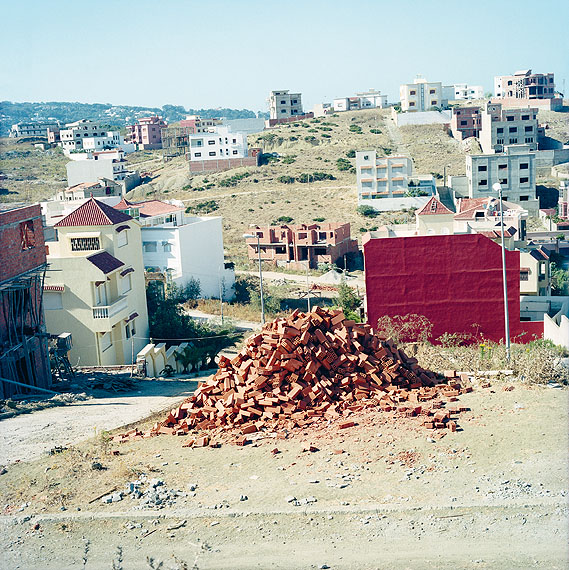 YTO BARRADA
Riffs

An exhibition from the Deutsche Bank Collection
01.12.2012 - 10.02.2013
Yto Barrada – Riffs is the first large-scale museum exhibition by the French-Moroccan artist. In 2011 she was selected by Deutsche Bank as "Artist of the Year" 2011. The award includes an exhibition made possible by the financial institution, which was presented at the Deutsche Guggenheim in Berlin followed by stops in Brussels, Chicago, Birmingham, and Rome, and which can now be seen at Fotomuseum Winterthur. For more than a decade, Yto Barrada (*1971) has confronted the political realities of North Africa in her photographs, films, and sculptures. Her work engages with life in her hometown of Tangier, Morocco, whose particular situation along the Strait of Gibraltar is emblematic of the historical upheavals experienced by many countries in northern Africa. "I've always been attentive to what lies beneath the surface of public behavior," says Yto Barrada. "In public, the oppressed accept their domination, but they always question their domination offstage. Subversive tactics, strategies of class contestation, forms of sabotage used by the poor – this is what I am most interested in." Yto Barrada monitors the changes in her city with hawk-like attentiveness, responding to them with actions, images, and films that nevertheless maintain a remarkable calm, distance, and restraint. Neither iconic nor bellicose, they do not purport to be a weapon of enlightenment, nor do they offer a complacent, arrogant visual world that knows exactly how to behave and what to attain. As if the artist would always take a step back, her quiet, nearly static square color photographs offer visual fields opening up onto a landscape, an urban constellation, a being, a repose. They reveal objects, buildings, and people so we might engage with them as observers, immersing ourselves, seeking, exploring, contemplating. We see here a sign and a gesture, there a rebellion; strikingly de-dramatized, real and allegorical at the same time.

Yto Barrada – Riffs was conceived by Friedhelm Hütte, responsible for the Deutsche Bank art program, and Marie Muracciole, independent curator and art critic. There is an accompanying catalog.

We would also like to thank the Werner H. Spross-Stiftung and the French Embassy for their further support.
YTO BARRADA
Riffs

Eine Ausstellung der Sammlung Deutsche Bank
01.12.2012 - 10.02.2013
Yto Barrada – Riffs ist die erste grosse Museumsausstellung der französisch-marokkanischen Künstlerin. Sie wurde 2011 als «Künstlerin des Jahres» von der Deutschen Bank ausgezeichnet. Verbunden mit dieser Ehrung ist die vom Finanzinstitut ermöglichte Ausstellung, die im Deutschen Guggenheim in Berlin und nach Stationen in Brüssel, Chicago, Birmingham und Rom nun auch im Fotomuseum Winterthur zu sehen ist. Yto Barrada (*1971) setzt sich in ihren fotografischen, filmischen und skulpturalen Arbeiten seit über einem Jahrzehnt intensiv mit den politischen Realitäten in Nordafrika auseinander. Ihr Werk kreist um das Leben in ihrer marokkanischen Heimatstadt Tanger, deren spezielle Situation an der Strasse von Gibraltar sinnbildlich für den historischen Umbruch in vielen Ländern Nordafrikas steht. «Ich war immer aufmerksam für das, was unter der Oberfläche des öffentlichen Verhaltens liegt», sagt Yto Barrada. «In der Öffentlichkeit akzeptieren die Unterdrückten die Unterdrückung, aber hinter den Kulissen stellen sie diese ständig infrage. Subversive Taktiken der Armen, ihre Strategien, die Klassengesellschaft anzufechten, und ihre Formen der Sabotage – das ist es, was mich am meisten interessiert.» Yto Barrada verfolgt die Veränderungen ihrer Stadt mit Argusaugen und setzt ihnen Aktionen, Bilder und Filme entgegen. Doch es sind immer Bilder, die mit auffallender Ruhe, mit Distanz und Zurückhaltung das Geschehen beobachten. Sie sind weder ikonisch noch kampftauglich. Als würde die Künstlerin immer ein wenig zurückweichen, zwei, drei Schritte nach hinten machen, öffnen sich in ihren quadratisch ruhenden, fast statischen Farbbildern Blickfelder – auf eine Landschaft, eine städtebauliche Konstellation, ein Sein, ein Warten. Es zeigen sich Dinge, Häuser, Menschen, damit wir als Betrachter uns mit ihnen beschäftigen, damit wir eintauchen, suchen, erkunden, denken. Auffallend entdramatisiert sehen wir hier ein Zeichen, da eine Geste, dort einen Umstand, real und allegorisch zugleich.

Yto Barrada – Riffs wurde von Friedhelm Hütte und Marie Muracciole konzipiert. Zur Ausstellung ist ein Katalog erhältlich.

Weitere Unterstützung durch die Werner H. Spross-Stiftung und die Französische Botschaft.