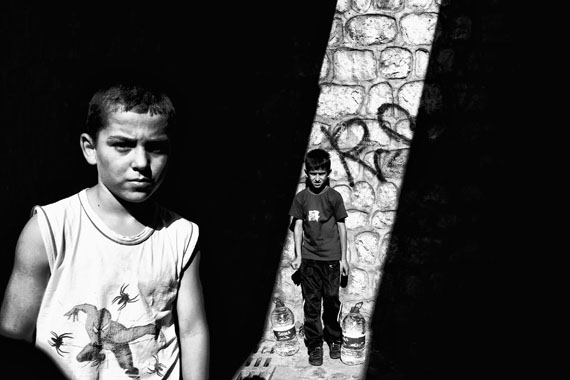 ISTANBUL
Exhibition: 9 Feb – 10 Mar 2013
Fri 8 Feb 18:00
ROSPHOTO. State Museum and Exhibition Centre for Photography
ul. Bolshaya Morskaya, 35
191186 Saint-Petersburg


The State Russian Museum and Exhibition Centre ROSPHOTO
ul. Bolshaya Morskaya, 35
191186 Saint-Petersburg
+7-812-3141214
office@rosphoto.org
www.rosphoto.org
daily 11-19, Tue, Thu 11-21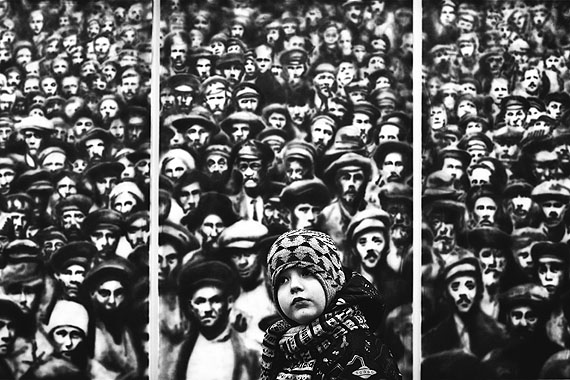 State Museum and Exhibition Centre for Photography ROSPHOTO

Supported by Ministry for Culture of the Russian Federation

ISTANBUL. PHOTOGRAPHS BY SERKANT HEKIMCI

09.02.2013 – 10.03.2013

Opening: 8 February 2013 at 18:00
Front Building exhibition hall, 2nd floor
ROSPHOTO presents an exhibition of works by a young Turkish photographer Serkant Hekimci. It covers five documentary series created in 2007-2013. Each of them is dedicated to Istanbul, one of the oldest and multiethnic cities of the East, its inhabitants, architecture and history. Serkant Hekimci inherits a tradition initiated by Ara Güler, probably, the most renowned photographer of Istanbul. 'What is happening around us,' said Güler, 'should not fall into oblivion. If something has excited or moved me, I want to share my feelings with others, I want to capture in eternity happiness, sorrow, fears and moments of illumination that I witness when communicate with people. Time may turn cities into dust, but human dramas will be alive for centuries'. Just like that photographs by Serkant Hekimci form a visual chronicle, full of melancholy and compassion, that represents the life of modern Istanbul. It is made of scenes from everyday life, human faces and restrained urban views that reflect specific Eastern "colour". Like Ara Güler, who believed that 'in the picture there shouldn't be a slightest hint of photographer's presence', Serkant Hekimci prefers to stay a detached observer, an unnoticeable witness of an event. He likes finding his subjects in the backstreet life of his home town.

A series titled Station People opening this exhibition is dedicated to one of two commuter rail lines of Istanbul that is very important for the city's transportation system (Istanbul Sirkeci — Halkali TrainLine). This line carries an average of 22,200 passengers daily and connects the Turkish capital with Europe. The Istanbul Commuter Railway is a historical line, for it was the first commuter railway in Turkey and the first one to be electrified. Hekimci started this project at the end of 2007 and finished it in March, 2009. According to photographer's own words, he 'tried to show this old, but very important railway system with its stations, trains and passengers'. Works from the Station people series were published in several Turkish photo magazines.

Other Faces of Istanbul, the next series presented at the exhibition, was created from 2007 to 2012. This project doesn't tell a story about solemn and festive Istanbul, but shows the city's inner life through images of its inhabitants' everyday being. It includes portraits of people who came to Istanbul from the Eastern part of Turkey in the last 20 years. These people live in cultural and historical places of Istanbul and comprise a high percentage of the population.

A series Istanbul Bird Bazaar was created in 2010. It was shot at the bird bazaar in a district Edirnekapi, where bird lovers meet every Sunday. As the photographer says, he 'tried to tell stories about people who sell birds for living and also about birds, whose only wish is to fly freely'.

In a series Father, Tired Son! (2009-2010) Hekimci unveils a story of the last years of Mustafa Kalecik. Being a former prisoner, Kalecik had no social rights at all and could not find a decent job. So he tried to survive by collecting boxes on the railway. He had no family. Heavy conditions that he had to bear did not allow him to live any longer.

A series titled Moment of Clarity, that closes the exhibition, embraces the works from 2007-2013 created by Serkant Hekimci in different cities of Turkey.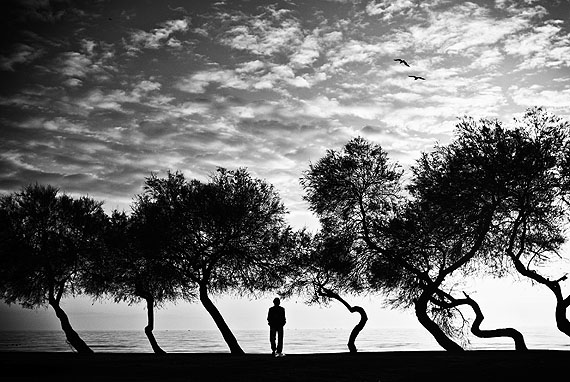 BIOGRAPHY:

Serkant Hekimci was born in 1975 in Istanbul and studied politics at the University of Uludag in Bursa (Turkey). He has been interested in photography since 2004.

EXHIBITIONS, COMPETITIONS:

Emaho Exhibition 2012, India
People & Planet International Photo Competition 2012, Australia
Verge Travel Contest and Verge Magazine 2012, Canada
Kentin İzleri – Bursa Foto Fest 2012, Turkey