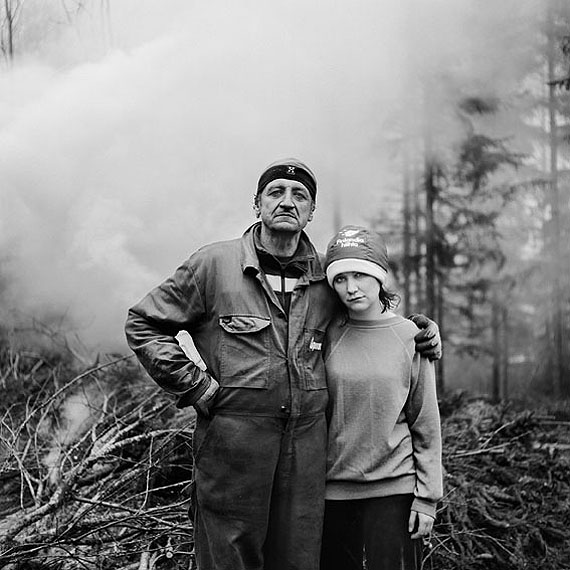 Breathing the Same Air
Exhibition: 8 Feb – 1 Apr 2013
Thu 7 Feb 17:30
Nelli Palomäki - Breathing the Same Air

Duration of the exhibition: February 8 – April 1, 2013
Opening: February 7, 2013, 5.30 pm. Reception with the artist.

Venue and opening hours:
Ordrupgaard, Vilvordevej 110, DK-2920 Charlottenlund
Tuesday, Thursday, Friday: 1 pm to 5 pm
Wednesday: 1 pm to 7 pm
Saturday, Sunday and national holidays: 11 am to 5 pm
"The immediate knowing of something without the conscious use of reasoning."

This definition of intuition found in the Merriam-Webster Dictionary best describes the method Nelli Palomäki uses in selecting her subjects for her photographs. She essentially becomes her own radar collecting other people's feelings while moving within the streets of the city. Based upon these collections Palomäki selects her subjects more by their sensibility than by their appearance. It's a language without words where understanding is communicated through a nod of the head, a look in the eye, or a smile at the corner of a frown.

Palomäki is one of those rare portrait photographers who has inherently found the ability to emotionally merge with the subject she is observing. She combines her fiery spirit with her charm to create an environment of trust. It is through this bond that Palomäki is able to extract the innocence from her subject. Nevertheless, anyone who has ever met Nelli Palomäki knows it's far more than that.

This spring, Ordrupgaard presents the exhibition "Nelli Palomäki - Breathing the Same Air" as the first solo exhibition by the artist in Denmark. Thus, the Danish public will have the opportunity to experience Nelli Palomäki's intense black and white portraits, which renders a return to the photography aesthetics of an earlier era with a unique beauty; conservative and rebellious at once.

Nelli Palomäki's second monograph "Breathing the Same Air" will be released in association with the exhibition by the renowned publishing house Hatje Cantz.