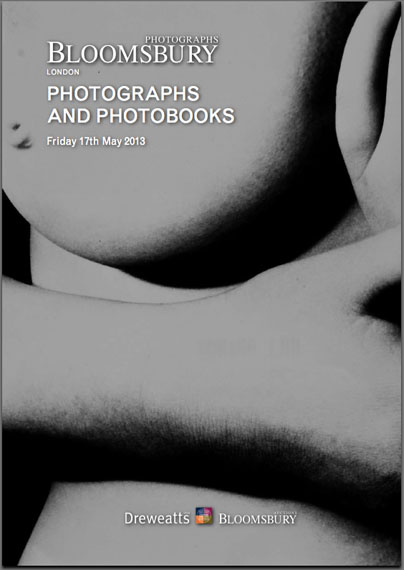 Photographs and Photobooks
Auction:
Fri 17 May 14:00
Bloomsbury Auctions
16/17 Pall Mall
SW1Y 5LU London
+44 (0)207-495 9494 ext. 222
jgruser@bloomsburyauctions.com
www.bloomsburyauctions.com
Mon-Fri 9.30-17.30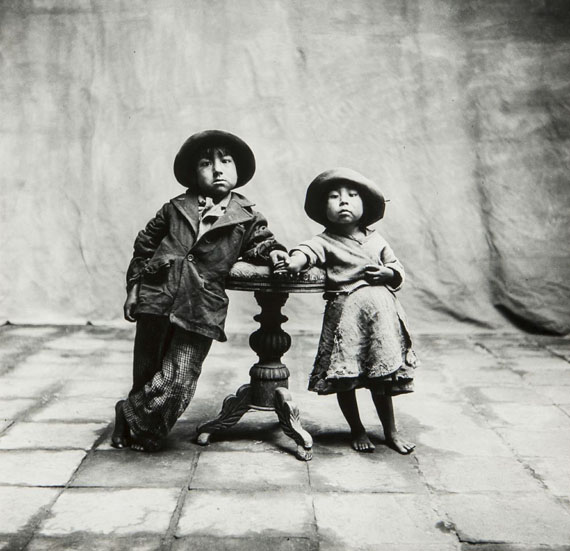 Photographs and Photobooks

London, May 17th, 2pm

Viewing:
Sunday 12th May 11.00am - 4.00pm
Monday 13th May - Wednesday 15th May 9.30am - 5.30pm
Thursday 16th May 9.30am - 8pm
Day of sale from 9.30am
The sale opens with works by 19th century British photographers including Frank Meadow Sutcliffe, Robert Macpherson, Peter Henry Emerson and Eadweard Muybridge. Travel photography is represented by a rare 1940s album of Colombian Indians by Paul Beer (Lot 17: £1,000 - 1,500) and a late-19th century Japanese album with hand-coloured prints in unusually fine condition (Lot 16: £750 - 1,000), as well as two orotone prints of Native Americans by Edward Sheriff Curtis including the famous Vanishing Race (Lot: 45: £2,000 - 3,000).

European 20th century masters of photography are well represented with works by Mario Giacomelli, Albert Renger-Patzsch, Henri Cartier-Bresson and Robert Doisneau. Particular highlights include a vintage print by Umbo - Grock 7, 1928/9 (Lot 60: £4,000 -6,000), Doisneau's Mademoiselle Anita, 1951 (Lot 73: £3,000 - 4,000) and Edouard Boubat's Jardin du Luxembourg, 1955 (Lot 80: £2,500 - 3,500).

One of the star lots in the sale is the photograph of Lisa Fonssagrives, Woman with Roses, 1950 (Lot 154: £40,000 - 60,000) taken in 1950 during the Paris couture shows by her soon to be husband Irving Penn. Another shot of the model featured in the sale is a platinum print by Horst P Horst V.O.G.U.E. N.Y. (Lot 153: £4,000-£6,000), which was the cover of American Vogue in June 1940. If Lisa Fonssagrives was one of the first supermodels, Kate Moss is arguably the most iconic today, and the sale includes a number of photographs of her including two prints by David Ross from her first professional photoshoot (Lots 155-156: £800 - 1,200). Other fashion photographers included in the sale are Lillian Bassman, William Klein and John Swannell.


Another highlight of the sale is one of Irving Penn's most celebrated images, Cuzco Children, 1948 (Lot 180: £10,000-£15,000). The portfolio Transmutations 1935-36 by Brassaï (Lot 108: £8,000 - £12,000) of 12 gelatin silver prints using the cliche-verre technique developed in collaboration with his good friend Pablo Picasso is a rare document of the surrealist movement. An unusual series of 57 early colour photographs of New York shopfronts taken between 1948 and 1952 (Lot 131: £4,000 - 6,000) foreshadow Ed Ruscha's later photographs of Hollywood's Sunset Strip.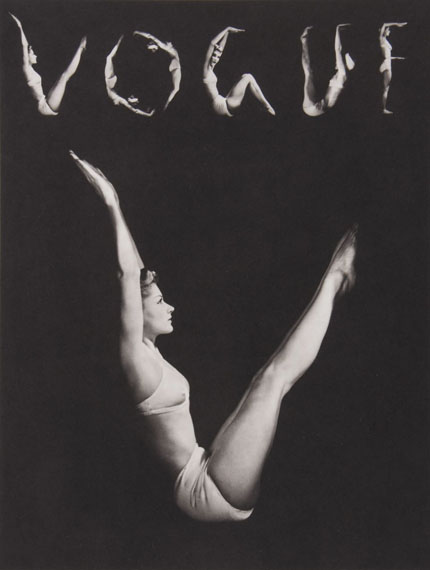 Coinciding with MOMA's retrospective of Bill Brandt, the sale includes Nude, 1957 (Lot 230: £7,000 - 9,000) an early print of the cover illustration for his book Perspective on Nudes. Another photographer with a current important museum exhibition , Genesis, at the Natural History Museum is Sebastião Salgado who features in the sale with the monumental Iceberg between the Paulet Islands and the Shetland Islands, Antarctica, 2005 (Lot 253: £7,000 - 9,000). Two photographs by the shortlisted candidate for the 2013 Deutsche Börse photography prize, Chris Killip, are also part of the sale. The Smiths, 1973 (Lot 226: £3,000 - 5,000) was the cover illustration for his book on the Isle of Man.


The sale also includes a number of contemporary photographs including works by Thomas Struth and Philip-Lorca diCorcia with a previously unpublished early photograph Amos, 1983 (Lot 248: £4,000-£6,000) before concluding with a wide range of photobooks including many 20th century masters' monographs and a niche selection of books from Japan.

Other celebrated photographers included in the sale are Elliott Erwitt, Bruce Davidson, Ansel Adams, Guy Bourdin, Bob Carlos Clarke, Walker Evans, Yousuf Karsh, Stephen Meisel, Man Ray, Willy Ronis, Malick Sidibé, Edward Weston and many more.