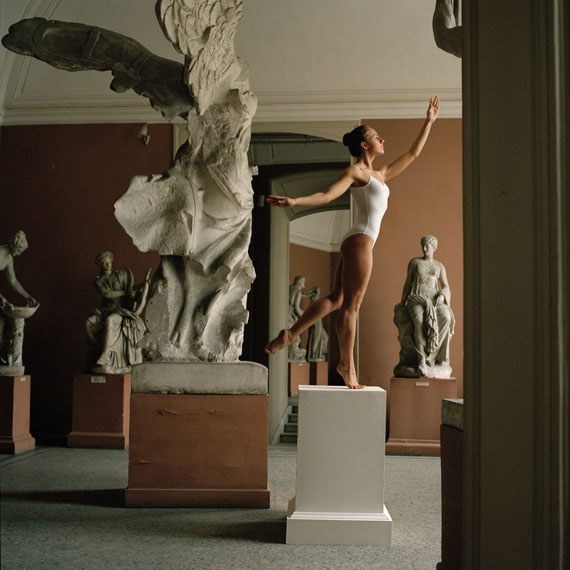 Velocius, altius, fortus
Exhibition: 8 Mar – 22 Mar 2014

ArtMost Foundation
23 Charles St
W1J 5DT London
+44-7970309737
yulianagy@artmost.co.uk
www.artmost.co.uk
b.a. only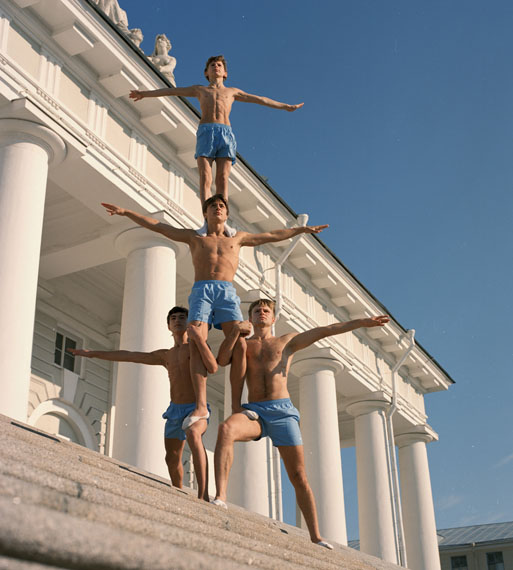 Valery KATSUBA
"Velocius, altius, fortus"

Exhibition: March 8 – 22, 2014
"Velocius, altius, fortus" features images from Valery Katsuba's acclaimed series "Phiscultura" (1998-2008) and "Air Flight" (2010), as well as his latest work. "Phiscultura" and "Air Flight" came to life as a result of Valery's research in Saint Petersburg State Archives where he discovered images of athletes in sporting societies of the late Imperial Russia made by the prominent photographer of that time, Karl Bulla, as well as heroic portraiture of athletes in the Soviet era.

Fascinated by the vintage pictures, Katsuba embarked on his own Iliade of exploring the power of body and the power of mind. Perfect shapes of Greek gods and goddess have remained the ideal model throughout the centuries, but is there room for heroism in the modern world? The artist studied the fearness of those who defy gravitation and overturn our understanding of what a human body is capable of: he watched the routine heroism of ballet dancers and trapeze flyers who fight every day with despair, weakness and pain, and captured it in his celebrated photographs. The result of his explorations are the images fueled with mythological beauty and classical elegance. Unattainable, yet real, playful, but resolute - the heroes of Valery Katsuba's photographs strike us with the dignity of their appearance as of classical sculpture recreated in flesh.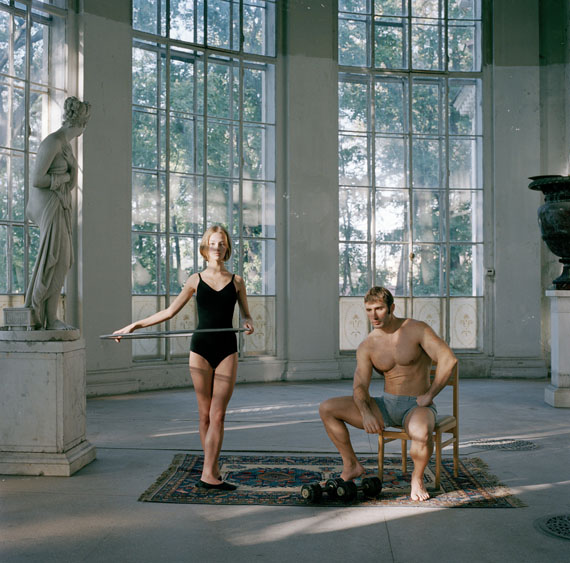 Valery Katsuba was born in a small village in Belarus in the late 1960s - the time of humanity conquering the space. He graduated from the Naval Academy in St. Petersburg but didn't spend much time at sea. Encouraged by his friends writers, he made his first attempts in literature. Just before the year 2000 Valery became interested in vintage photography, and soon started experimenting with photography himself recreating the 19th century and Soviet imagery. He embarked on his acclaimed "Phiscultura" series with support of Olga Sviblova, the director of Multimedia Art Museum, Moscow.