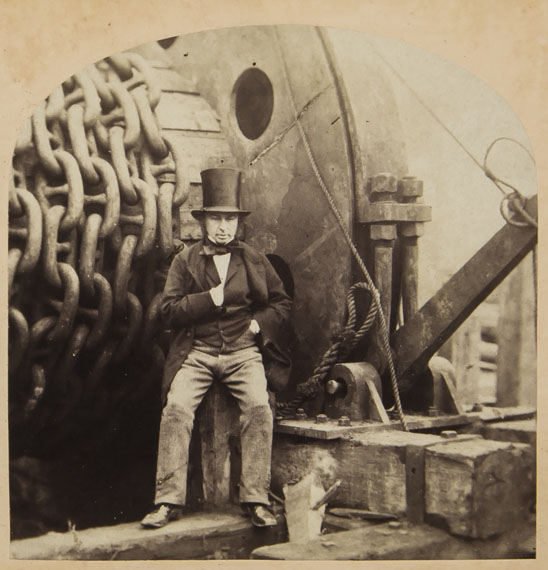 Photographs & Photobooks
Auction:
Fri 6 Jun
Bloomsbury Auctions
16/17 Pall Mall
SW1Y 5LU London
+44 (0)207-495 9494 ext. 222
jgruser@bloomsburyauctions.com
www.bloomsburyauctions.com
Mon-Fri 9.30-17.30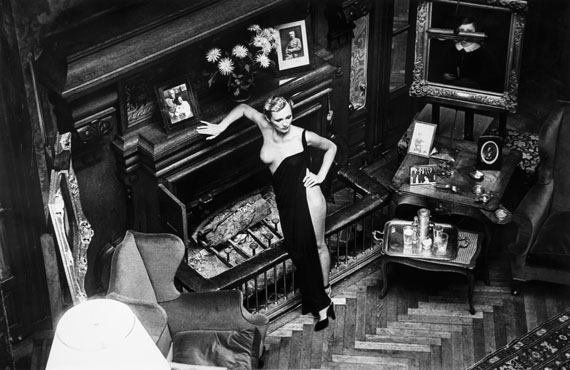 Bloomsbury Auctions is delighted to announce its June 6th sale of Photographs and Photobooks. Spanning the history of the medium, the sale contains photographs from the earliest decades to the present day, with a strong selection of 20th Century photobooks.
Collectors of early photography may be intrigued by a pair of charming miniature studies of Domestic Fowl, salt prints dating from the late 1840s or early 1850s by Mary Dillwyn, the youngest sister of John Dillwyn Llewellyn, and almost certainly the first woman photographer in Wales (lot 23, est. £600 – 800).


Another highlight is a group of stereocards of the Great Eastern (named the Leviathan before its launch), including the famous portrait of Isambard Kingdom Brunel, by Robert Howlett and George Downes, showing the engineer sitting in front of the giant launching chains in the Millwall shipyard (lot 20, est. £1,000 – 1,500).

Further on in the sale one finds a collection of photographs by the American landscape master Ansel Adams, which includes his iconic photograph Monolith, The Face of Half Dome, 1927 (lot 25, est. £7,000 – 9,000). American photography is well represented throughout the sale with photographs by Lewis Hine, Paul Strand, Walker Evans, Bruce Davidson, Diane Arbus, Elliott Erwitt, Aaron Siskind, Stephen Shore, Ruth Orkin, Weegee, William Klein, and Garry Winogrand.

The sale also offers a wide selection of 20th century European photography, including an extremely large early print of Roselyn, Chateau d'Arcangues, 1975 by Helmut Newton (lot 167, est. £12,000 – 15,000) from the Constantiner collection, as well as more traditional images by Henri Cartier-Bresson, Robert Doisneau, Andre Kertesz, Willy Ronis, Josef Sudek, Inge Morath, Mario Giacomelli and Edouard Boubat. One highlight from the early 20th century is a beautifully toned print of Eugene Atget's Petit Trianon, the small chateau in the grounds of the Palace of Versailles where Marie Antoinette would come to escape court life (lot 63, est. £5,000 -7,000).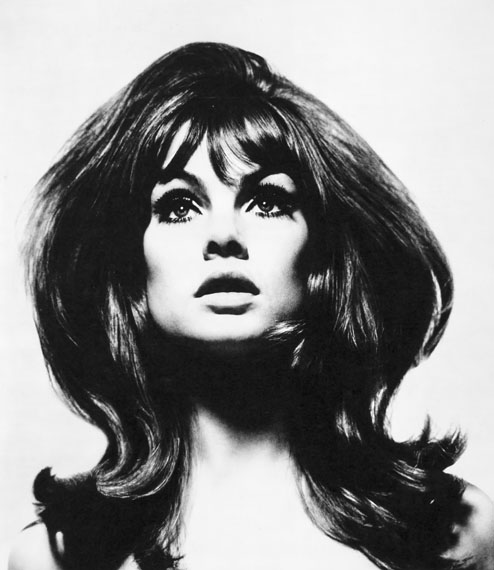 A selection of photographs from a recently discovered cache of early prints by Picture Post photographer Bert Hardy including perhaps his best known image Gorbal Boys, 1948 (lot 96, est. £700 – 900) lead the way for the British photography featured in the sale, which includes prints by John Blakemore, Colin Jones and fellow Picture Post photographer Thurston Hopkins. Also on offer is David Bailey's Box of Pin-Ups, (lot 159, est. £3,000 – 5,000), a work that epitomises the Swinging Sixties with portraits of Mick Jagger, David Hockney, Jean Shrimpton and Paul McCartney among others. Another copy is on display now at the photographer's 'Stardust' exhibition at the National Portrait Gallery.

Among other celebrity portraits featured in the sale, screen icon Marilyn Monroe is portrayed in a series of lots including an oversized contact print by Bert Stern (lot 172, est. £7,000 – 9,000). Supermodel Helena Christensen features not only in a photograph by Patrick Demarchelier (lot 182, est. £4,000 – 6,000), but also behind the camera, as a photographer herself. Her self-portrait is included in the sale (lot 183, est. £1,000 – 1,500) as well as portraits of her friends Bono and REM lead singer, Michael Stipe. Close-up shots of Angelina Jolie and Nicole Kidman by photographers Michael Thompson and Herb Ritts are also on offer.

Towards the end of the photographs section of the catalogue more contemporary works can be found notably Tokyo Nostalgia by Nobuyoshi Araki (lot 193, est £3,000 – 5,000), After Dark (With Lights) by Sam Taylor-Wood (lot 194, est. £1,500 – 2,000) and Walter Niedermayr's quadriptych Vedretta Presena I (lot 199, est. £7,000 – 9,000).

The sale concludes with a strong selection of first edition photobooks including Ballet by Alexey Brodovitch (lot 200, est. £4,000 – 6,000), Robert Frank's The Americans (lot 201, est. £4,000 – 6,000), and a complete set of William Klein's city books (lot 202, est. £2,000 – 3,000).

Other photographers with works include Roger Fenton, Marc Ferrez, Anton Giulio Bragaglia, Dora Maar, Jeanloup Sieff, Cecil Beaton, Eadweard Muybridge, Bruce Weber, Martin Parr, Luigi Ghirri, Jack Smith, Frank Horvat, Alexander Rodchenko, Horst P Horst, Miles Aldridge, Bert Stern, Herb Ritts, Bettina Rheims, Michel Dweck, and many more.