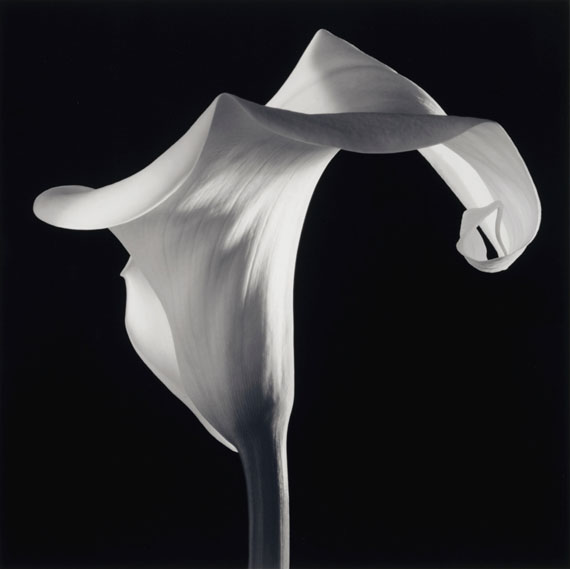 Photographs - Icons & Style
Auction:
Tue 1 Jul 15:00
Christie's
9 avenue Matignon
75008 Paris
Mon-Fri 10-18

CHRISTIE'S Paris
9 avenue Matignon
75008 Paris
+33(0)1-40 76 84 16
emorel@christies.com
www.christies.com
Mon-Fri 10-18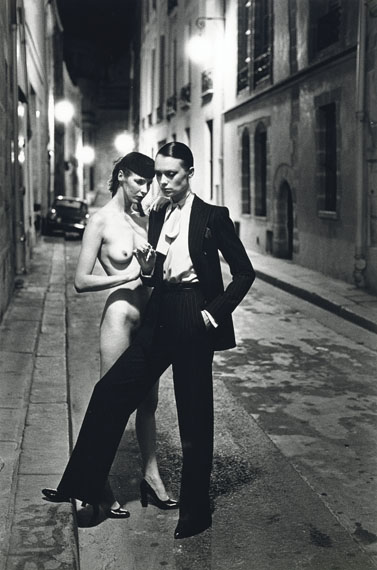 Photographs – Icons & Style
Tuesday 1 July 2014, 3 pm

Viewing
Thursday 26 June 10 am-6pm | Friday 27 June 10 am-6pm | Saturday 28 June 10 am-6pm | Monday 30 June 10 am-6 pm | Tuesday 1 July 10 am-12pm

eCatalogue: www.christies.com/

CONTACT:
Matthieu Humery, International Director | +33 (0) 1 40 76 85 92 | mhumery@christies.com
Elodie Morel, Head of Sale | +33 (0) 1 40 76 84 16 | emorel@christies.com
Jonas Tebib, Specialist | +33 (0) 1 40 76 84 41 | jtebib@christies.com
On July 1st, the Photography department will present at auction its new sale entitled Photographs Icons & Style which will offer nearly one hundred prints signed by renowned artists of the 20th century. Several sets from prestigious collections will be offered, which include photographs by Irving Penn, Robert Mapplethorpe, Richard Avedon, Horst P. Horst, David LaChapelle and Albert Watson. The entire sale, composed of 120 photographs, is expected to fetch around 2 million Euros.

Amongst the major pieces offered for sale, a beautiful set of 12 photographs representing flowers, will be offered from the same collection, with works shot by Irving Penn and Robert Mapplethorpe. While the Irving Penn representation exudes elegance and femininity of a flower, the photograph by Robert Mapplethorpe is a symbol of sexuality and eroticism. The flowers by Irving Penn were shot and published between 1967 and 1973 in the Vogue US magazine. Most of the flowers came from New York; the roses were sent from London, and the tulips from Holland. Penn, alongside Mapplethorpe, asserted their ignorance in horticulture which allowed them an immense freedom in their research and their works, giving them the opportunity to shoot a flower at any moment, even when it had lost its perfect aesthetic. On the contrary, we found in Penn's photography, this "punctum" as Roland Barthes used to describe it (La Chambre claire, 1980), such as a deliberate detail which calls discreetly the viewer; a small brown spot on a rose's petal or a small wrinkle on a poppy. The famous Gingko (estimated: €200,000-300,000) by Irving Penn will be part of this selection as well as the Calla Lily signed Mapplethorpe (estimated: €80,000-120,000) which can also be seen at the Rodin Museum until September in the exhibition Mapplethorpe-Rodin.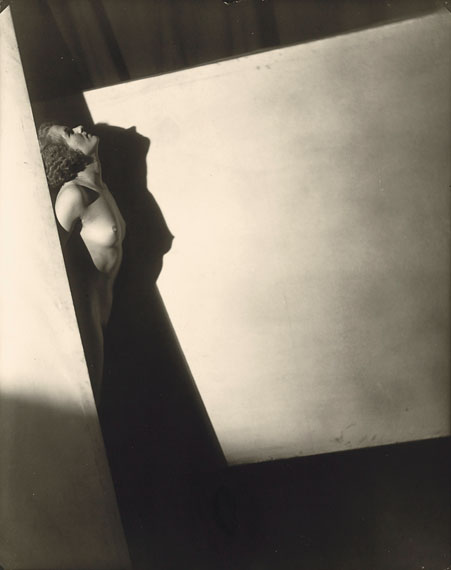 The sale is highlighted by a large range of works by Irving Penn. In addition to the series of flowers evoked above, an important triptych produced in New York between 1949 and 1950, will be offered for sale. Irving Penn executed these nude studies while working for Vogue. During this time, he scrutinized female bodies which abandoned themselves to his meticulous and thoughtful modeling. Conceived as an ode to femininity and fertility the anonymous body in this triptych reveals itself with the rhythm of light which caresses the hips, keeping the belly bulge in the shade, before running along the ribs to finally land on the spread (estimate: €50,000-70,000). In a modest and chaste manner, Penn seems to appreciate curves and folds. He uncovers the woman beyond the aesthetic canons – which still dominate today – and forces us to interrogate ourselves on the notion of beauty.

The Photographs department will also present at auction a beautiful series called Cranium Architecture, by Irving Penn, consisting of 21 photographs representing endangered animal skulls such as a female gorilla. While visiting the Národní Muzeum in Prague in 1985, Penn discovered a collection of animal skulls. The following year, he shot 28 of these skulls, and chose 21 of them that he printed in gelatin silver toned in selenium. He considers this technique more appropriate to the subject than the platinum, the smooth surface of the print echoing the texture of the bone. In regards to animal skulls, Penn said: "A living machine with a refined structure. Solid bone cavities to protect pipes and canals. A delicate mechanism of jaws and teeth». Irving Penn, 12 December 1988. Each print executed in Prague in 1986, is estimated €15,000-20,000.

Another important series is the one realized by Richard Avedon which comprises several vintage prints which he produced in the 1950-1960's, while he was a fashion photographer. These photographs all originate from the same collection and are mounted on cardboard with the inscription of the printer and some annotations by the photographer. This set belonged to the "Famous Photographers School" where Avedon and Penn taught some courses. A beautiful gelatin silver print representing Elise Daniels in Balenciaga, will be part of this collection as well as another one depicting Audrey Hepburn dressed in Yves Saint Laurent, taken circa 1960 (estimated : €20,000-30,000).

The great fashion icon, Coco Chanel will also be represented in the sale with a superb portrait by Horst P. Horst made in Paris in 1937. This photograph, which was printed in platinum on cotton and mounted on a wooden frame, is a fine tribute to the fashion designer which discerning collectors will be able to admire from the intimacy of their home (estimate : €20,000-30,000).
On a more contemporary note, the artists David LaChapelle and Albert Watson are also famous fashion photographers as demonstrated by some prints in the sale. Amongst those, we can highlight the photograph taken by the American LaChapelle featuring the supermodel Naomi Campbell whose naked body is surrounded by exotic fruits (estimate : €18,000-25,000). In a more classical style, Albert Watson chose to photograph Kate Moss in 1993 on a beach in Marrakech when she was only 19 years old (estimate : €10,000-15,000).