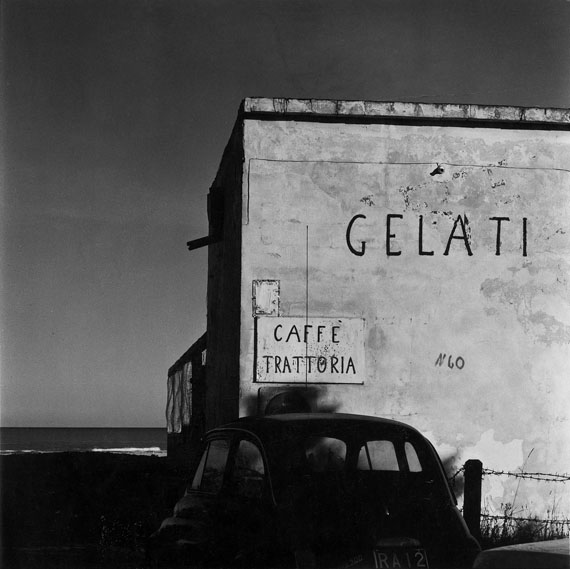 Facciate | Facades
Exhibition: – 22 Dec 2016
Tue 27 Sep 18:00

Large Glass
392 Caledonian Road
N1 1DN London
+44 (0)20-76099345
info@largeglass.co.uk
www.largeglass.co.uk
Wed-Sat 11-18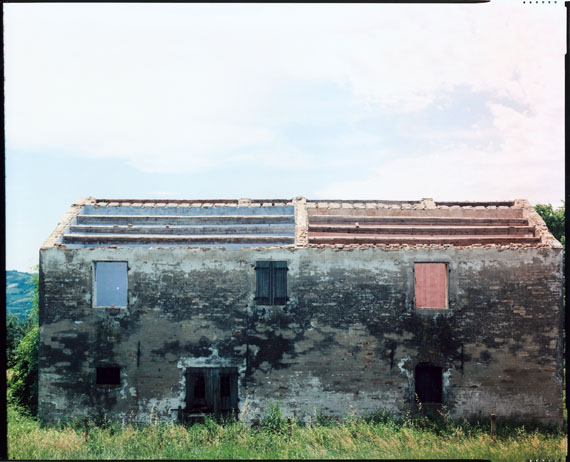 Guido Guidi – Facciate | Facades
Exhibition: 27 September - 22 December 2016
"Everything has a face. Everything has eyes. Everything takes a shape. Everything acts as a frame. Everything is a window. Everything shows you the world. Everything shows you itself. Everything reveals something." (Ali Smith for 'Facciate/Facades')

Guido Guidi has said that the word Facciata (or Facade) refers to both the front of a building and the "face" of a sheet of paper, it is also the title of a series of photographs, on display here, taken by him in the early 1970s of buildings, houses, small precarious constructions on the Romagna coast, close to where he lives. "I am interested in a more difficult beauty, one that slips away: the moment when the gaze is transformed."

David Campany (writer and curator of photography), James Lingwood (co-director of Artangel and curator) and Dr Marina Spunta (senior lecturer in Italian at Leicester University) will be discussing Guido Guidi's work within the wider context of photography and Italy post 1950s.
For details please contact the gallery.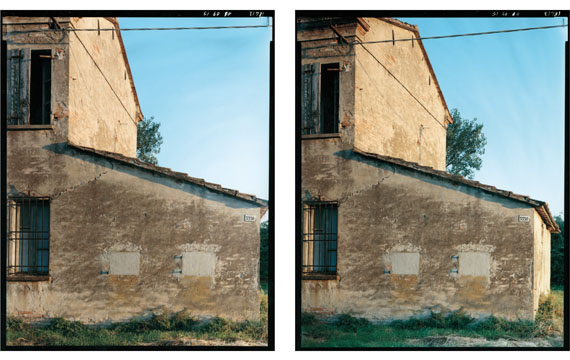 Guido Guidi was born in Cesena, in 1941 and studied architecture in Venice at the beginning of the sixties. Influenced by Neorealist film and Conceptual art, Guidi began exploring how people have altered the natural landscape of Italy.

His photographs have been exhibited at the Venice Biennale, Fotomuseum Winterthur (Switzerland), Centre Georges Pompidou (Paris), Guggenheim Museum and Whitney Museum of American Art (New York), MAXXI (Rome) and recently in 'Veramente', a retrospective exhibition which toured from the Henri Cartier-Bresson Foundation (Paris), to Huis Marseille (Amsterdam) and finally to the Museo d'Arte della città (Ravenna). A large number of works are also currently on show in 'Col Tempo' (With Time) at Foundation A Stichting (Brussels).