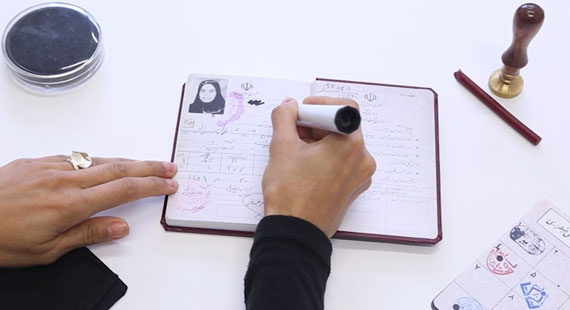 Video block: FLIP Photobook Award
Exhibition: 12 May – 16 Jun 2017

The Lumiere Brothers Center for Photography
Bolotnaya embankment 3, bld. 1
119072 Moscow
+7 495-228 98 78
Tue-Fri 12-21, Sat-Sun 12-22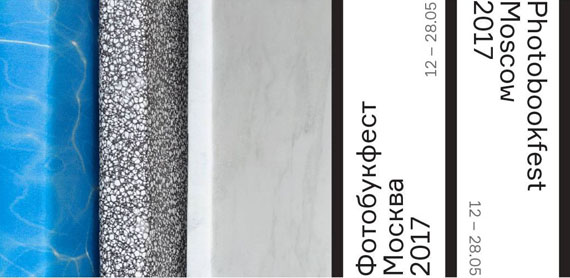 Видео-блок Video block: FLIP Photobook Award

The most unusual of many photobook contests, FLIP Photobook Award, was first held in the fall of 2016. The jury evaluated not the books of artists working with photography, but videos presenting these books.

Author's hands methodically turn the pages of the book from cover to cover, sometimes to music — this is the best way to demonstrate the book to audience, critics, and curators, and the only way of existence of such work in web. Naturally, over time, works of this genre began to appear that are modernizing traditional turning of pages and themselves becoming a piece of art. Such works are authors' statements more deeply revealing shape, nature and content of the photobook.

The first FLIP collected numerous examples of such video clips, the genre of which bordered with video art and cinema. The process of book creation, use of archive footage and found footage, emphasized work with sound and a variety of other installation techniques were presented in the submitted works.

The jury of the contest includes Ikuru Kuwajima (Japan, photographer and author of books), Arnis Balčus (Latvia, photographer, chief editor of FK Magazine, program manager and co-founder of Riga Photoweek), Christopher Le Tokin, aka Christer Ek (France, photographer and blogger whoneedsanotherphotobook), Sergey Novikov (Russia, photographer, photobook maker, founder of the contest).

The winner of FLIP Photobook Award 2016 was the work of Iranian artist Amak Mahmoodian "Shenasnameh". The shortlist included Ksenia Yurkova, Olga Bushkova, Roc Herms, Brad Feuerhelm, and Ana Paula Estrada. The works of contest participants were previously presented at the exhibition "2016 days of awesome photo books" held at LhGWR gallery, The Hague. Today, the best videos are on display in Moscow as part of the Photobookfest 2017 exhibition program.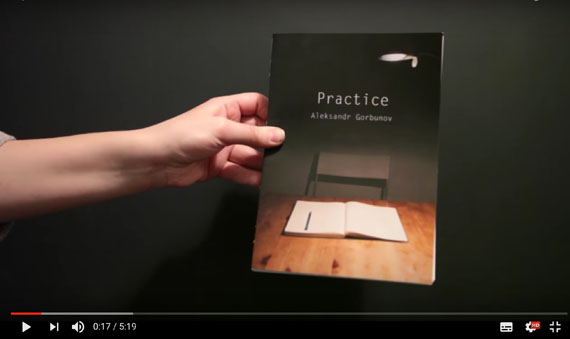 Video-block Expert Photobook Review

Expert Photobook Review invites experts from various fields and industries, not related to photography, but connected with author's ideas and intentions, to "read" the photobook and review it from their professional point of view. Normally when someone asks: "Who is the audience of your photobook?" we, authors, answer "Everybody", or "All people who are interested in this topic", but very often our books function only inside photography and artistic market, being interesting to a circle of collectors and friends.
"Expert Photobook Review" shows how photobooks can be understood outside community, finds bridges that may connect artistic photography world and people who are not specialists in it and question if a contemporary photobook may function in several fields.

As part of the festival we will hold a series of live reviews by experts to various Russian photobooks presented in the show. Later they will be published on our youtube channel as special issues.



PHOTOBOOKFEST

The mission of PHOTOBOOKFEST is to promote the photobook as an independent artistic medium in Russia, to create a dynamic and profound space for experience exchange, to educate a broad audience about the form, content and function of photobooks. MPBF is an opportunity for international cultural connections, experience exchange and – most importantly – live communication.

The main venue of the festival is the Lumiere Brothers Center for Photography.

Stay tuned on www.photobookfest.com

Main program - Ekaterina Zueva zueva@lumiere.ru
Educational program - Anna Krylova event@lumiere.ru
Press - Kristina Besstrashnova press@lumiere.ru


*The Lumiere Brothers Center for Photography (www.lumiere.ru) is a non-profit organization based in Moscow, Russia. Since its inception in 2010, the Center is renowned for presenting an in-depth look into Soviet and Russian 20th century photography and highlighting reputable and emerging foreign and Russian artists.