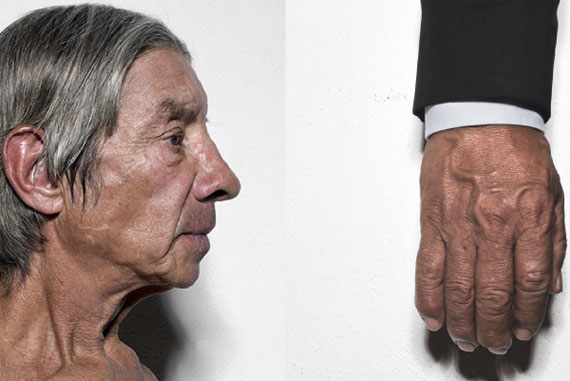 FOTOMÉXICO 2017
LATITUDES - International Photography Festival
Exhibition: 24 Oct – 30 Dec 2017
Tue 24 Oct 19:30

FOTOMÉXICO
Plaza de la Ciudadela 2
06040 México
+52 55-4155 0800
direccion.fotomexico@gmail.com
www.fotomexicofestival.com.mx
Wed-Sun 10-19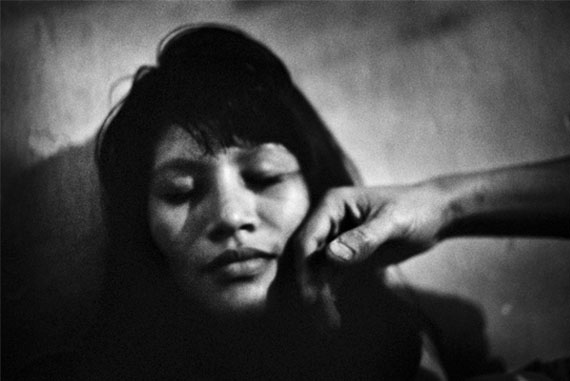 FOTOMÉXICO 2017
International Photography Festival

" LATITUDES"

October ‐ December 2017

136 venues
147 exhibitions
614 artists
23 cities

More information and complete program:
www.fotomexicofestival.com.mx
FOTOMÉXICO 2017, the International Photography Festival is a space for creativity, a reference in the reflection and dialogue about national and international photographic production, a diverse expression of the vitality, relevance, and strength of this medium and its creators.

From October to December, under the coordination of the Centro de la Imagen, FOTOMÉXICO 2017 is a forum open to the diverse and multiple works of our photographic creators. It is a meeting place for the photography community with venues in museums, galleries, and exhibition spaces that also join the Foto México Network's initiatives.

Dedicated to theme of "Latitudes", this second edition of the festival offers plural, geographic, anthropological, and multidisciplinary perspectives, with exhibitions by renowned artists from Mexico, Brasil, Chile, France, Brasil, United States, Argentina, Peru, Spain, France, Germany, Scandinavia, India, Japan, South Africa, Mali and Nigeria, among others.

A broad program of parallel activities complements the festival, which for the first time organizes a call for entries to participate in portfolio review that brings together outstanding photographers, visual artists, and curators, to generate a dynamic of feedback with all those who have submitted their work. The Museo Amparo in Puebla once again opens its doors to host the International Photography Meeting 2017, an event not to be missed in this edition of the festival.

FOTOMÉXICO 2017 is an opportunity for the public to experience in this artistic expression that captures the moment to eternalize it through the multiple eyes of the photographic community. Talks by Simon Njami, William Ewing, Artur Walther, Mónica Allende, Christine Thomas, Iatã Cannabrava, Antoine D'Agata, Bezhad Farazollahi, Romina Resuche, Gerardo Suter and Chuck Samuels.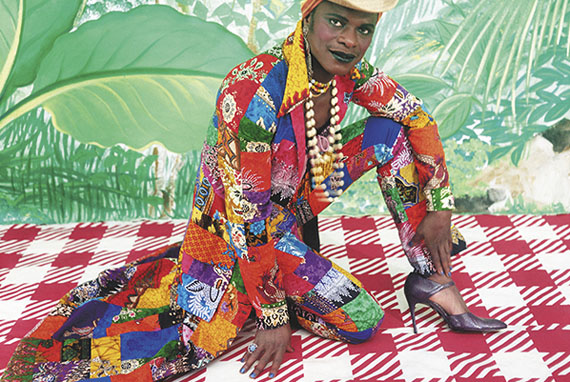 The program includes the following exhibitions:

• Centro de la Imagen
José Luis Cuevas: " Two essays"
Antoine d'Agata: "Codex. Mexico 1986 - 2016"
Diana Thater: "Continuous. Contiguous y Red Flowers"

• Museo Amparo
"Paz Errázuriz" (Mapfre Foundation)
" Structures of Identity: Photography from The Walther Collection"

• Museo Nacional de Antropología
" Down—to—earth. Pierre Verger in Mexico"

• Museo Tamayo
"Martín Chambi and his Contemporaries Portraits of an Andean Culture in the Early 20th Century"

• Centro Nacional de las Artes
"Dislocating Surfaces" / "KIII-Pantonecrópolis Columbarium"

• Museo de Arte Moderno
" The Most Beautiful Part. Pedro Slim Photography Collection"

• Museo de Arte Carrillo Gil
" Carlos Ginzburg's voyages, 1972-2017"

• Museo Archivo de la Fotografía
Naoya Hatakeyama: "Rikuzentakata among others"

More information and complete program:
www.fotomexicofestival.com.mx

In the context of FOTOMEXICO 2017, the Centro de la Imagen and the Academia de Artes Visuales (aavi) organize the first portfolio reviews from October 23 to 25.
A committee comprised of recognized Mexican photographers and curators have selected 60 artists to present their portfolios to a group of specialists from different countries. This panel of experts will also choose the most outstanding portfolio that will be awarded different prizes.