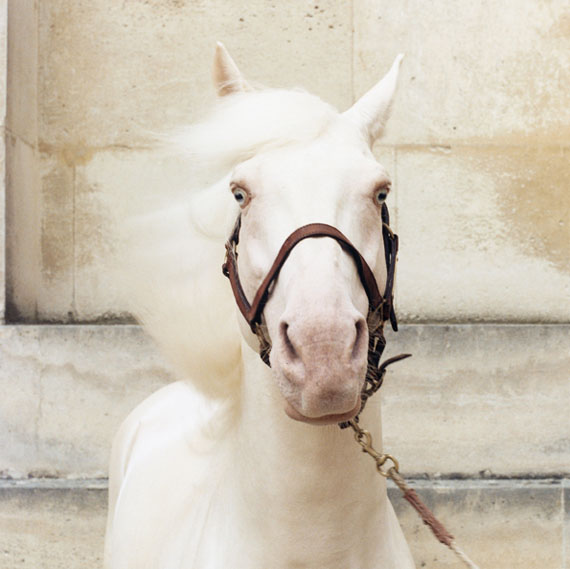 Marilyn
Exhibition: 29 Sep 2017 – 28 Sep 2018
CLERVAUX - CITÉ DE L'IMAGE
11, Grand-Rue
9710 Clervaux
+352-26 90 34 96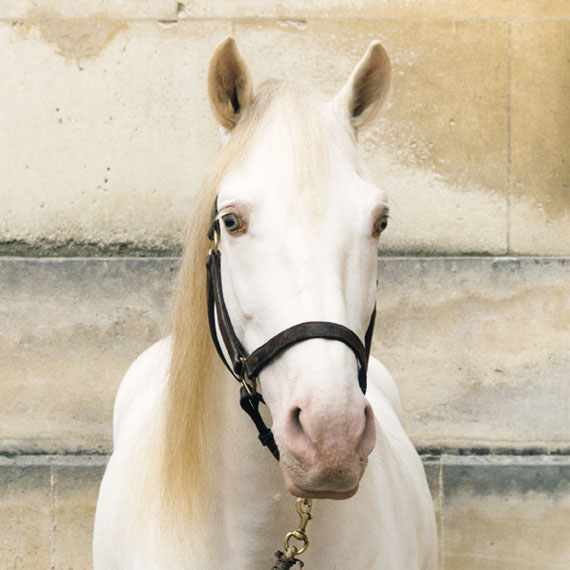 Sophie Hatier
"Marilyn"

29 September 2017 – 28 September 2018
Arcades I, Grand-rue, Clervaux
Sophie Hatier photographs the residents of the "Académie Equestre de Versailles", run by Bartabas. The way she looks at them, make them look fragile and vulnerable. Each horse expresses a personality, unmistakably recognizable, although they remain optically very similar.

Lacking colour and contrast, the images are instead like monochromes invoking multi-layered interpretations. Observers instinctively recognise the elegance, temperament, passion, kindness, sovereignty, individuality and character of the horse. A sense of grace and mystery also prevails. The images convey a certain autonomy, the unbroken will of the animal, its freedom enshrined even in this narrow visual field and against the geometric background of a Versailles stone wall, all but camouflaging the horse with its matching colour.

The nostrils – seen with the mind's eye – are soft. The mane long and silky. The coat bright and radiant. The eyes wide open and clear, various blues with specks of grey? The smooth hair paints a landscape caressed by the wind, evoking a vast and undulating valley to the eye of the observer.

The radiant silky coat is white, much like the Camarillo white (referring to a specific breed). It also appears in pure white, ivory and grey white. Alongside cremello, perlino, beige or palomino, sometimes with a golden glow that is brilliant, luminous, ethereal. The monochrome penetrates deep and evokes a heavenly blonde by the name of "Marilyn".

Sophie Hatier is a member of the group "France (s) Territoire Liquide". She is represented by the Galerie Djeziri-Bonn in Paris. After starting as a scenography photographer (for TNS, The National Theater in Strasbourg), she became a journalist (travels and reportages in Bosnia and Herzegovina, Croatia, Mongolia, Armenia, Argentina, Cambodia and others).