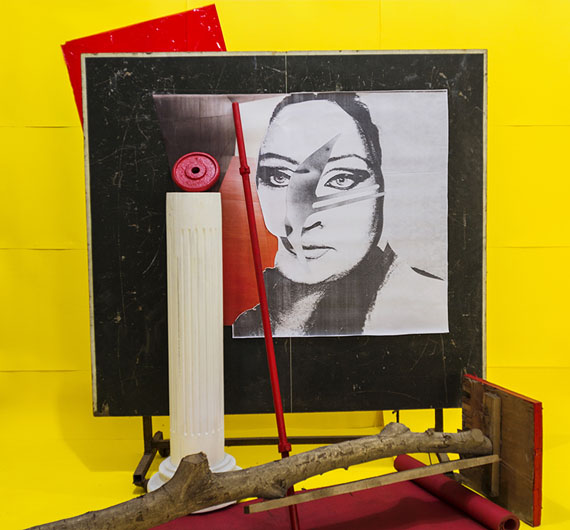 FotoFest 2018 Biennial
INDIA - Contemporary Photography and New Media Art
Exhibition: 10 Mar – 22 Apr 2018

FotoFest
2000 Edwards St, Bldg C, Ste 2
TX 77002 Houston
+1-713-2235522
The FotoFest 2018 Biennial, March 10 – April 22, 2018, is dedicated to INDIA: Contemporary Photographic and New Media Art. FotoFest 2018 speaks to a number of contemporary issues in India including gender and sexuality, land rights conflict, the environment, human settlement and migration, and caste and class divisions. The participating artists are from India and the global Indian diaspora.

Organized by Lead Curator Sunil Gupta and FotoFest Executive Director Steven Evans, FotoFest 2018 will be one of the largest exhibitions of contemporary photography by artists of Indian origin to be presented in the United States. The artists were handpicked by Mr. Gupta and Mr. Evans while journeying through multiple cities in India and across the world.

"The artists, all of Indian origin, are imagining and responding to what India means today in its myriad complexities, given its ancient culture and more recent emancipation from British colonialism," says Biennial Lead Curator Sunil Gupta. "They were selected by a process of portfolio reviews and face-to-face meetings with nearly three times as many artists than are in the show. The final short list was arrived at by assessing the engagement of their works with both the issues and the technology that define photography in the world today."

"It is very exciting for FotoFest to be working with this remarkable range of artists," says Steven Evans, FotoFest Executive Director and Biennial Co-Curator. "Some are well known to those familiar with the international world of contemporary art, while others will be new discoveries, as they are exhibiting internationally for the first time. We are looking forward to bringing this work together under the rubric of the FotoFest Biennial, and to be featuring their work in the new hardcover book inspired by the exhibition. Our goal is to bring new attention to this work, and to contribute scholarship on these artists, the region, and the diaspora of Indian origin."

Highlights include Indu Antony (Bangalore, India) who will present photographs of drag kings from her ManiFest series, exploring representation of gender and sexuality; Sheba Chhachhi (Ethiopia/Delhi, India) whose work addresses the environment and eco-philosophy; Vicky Roy (Delhi, India), whose long-term documentation of young street children is a reflection of his own personal history as a child runaway; Shilpa Gupta, among the best known contemporary artists in the exhibition, who will show a large-scale interactive video work; Asif Khan (Delhi, India) who will show works from his Muzaffarnagar series documenting Tibetan refugee camps; and Max Kandhola (Birmingham, UK) who will present new work from his series Roti Kapta aur Makaan, examining racial dynamics and migration in England.

The 2018 Biennial will be the first time that FotoFest has focused so directly on South Asia. As a platform for art and ideas, FotoFest has a long history of focusing international attention on emerging and under-known regions, including Latin America (1992), Korea (2000), China (2008), Russia (2012), and the Arab World (2014), showcasing hundreds of artists and in many cases introducing their work to the United States. FotoFest is also an international platform, and exposure at the FotoFest Biennial has often led to wider exposure overseas as well.