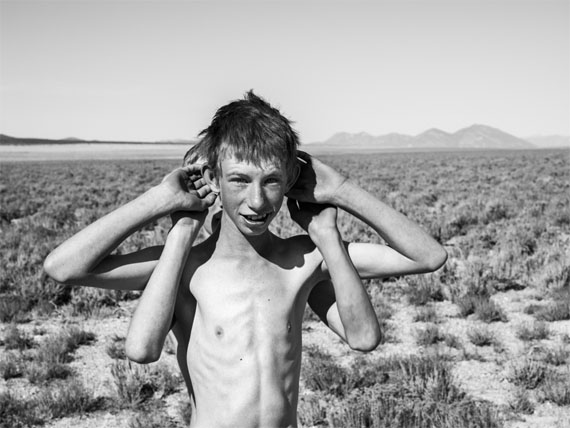 Randy
Exhibition: – 13 May 2018
Thu 25 Jan 18:00

Bonnefantenmuseum
Avenue Ceramique 250
6201 BS Maastricht
+31 43-3290110
info@bonnefanten.nl
www.bonnefanten.nl
Tue-Sun 11-17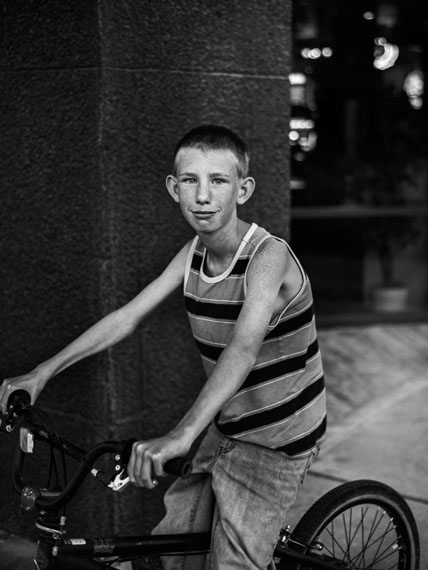 Portrait Photographer Robin de Puy (1986) grew up in her parents family hotel in the small village of Oude-Tonge (South Holland). In 2009, she graduates from the Fotoacademie Rotterdam and in the same year she receives the Photo Academy Award.

It doesn't take long for the Netherlands to spot the talent of De Puy. In 2013, she receives the Dutch Photographic Portrait Prize for a portrait of fellow photographer An-Sofie Kesteleyn. The assignments keep stacking up and her career begins to take off. In 2015, she travels across America on a motorcycle. During this trip, an intimate portrait emerges in text and image of both herself as of the persons portrayed. This leads up to the exhibition 'If This is True…' in the Fotomuseum The Hague and a book (2016) with the same title.
On July 7th 2015 Robin de Puy was riding through Ely, Nevada. That night she found Randy. He rode past – fast – but in the split second she saw him she knew: De Puy had to know who this boy was. About that first encounter she writes: "Randy, a fragile looking boy, striking face, big ears - a puppy, a golden retriever waiting for the ball to be thrown, (too) naïve. "Can I photograph you?" I asked him. The question was met with a shrug and a look both anxious and curious, a look that seemed to say so much and so little, then he wholeheartedly said "yes". De Puy took his portrait, left town a few days later, and that was it – at least, that's what it seemed at the time.

Back in Amsterdam Randy popped into her mind from time to time - it was impossible to know this boy and leave it at that single image. She looked him up again at the end of 2016, again in February 2017, and once more in May 2017. She turns him inside out, looks at him, stares at him and he lets her. In the Bonnefantenmuseum, Robin de Puy is presenting this portrait of Randy in the form of an installation that shows both photos and film.