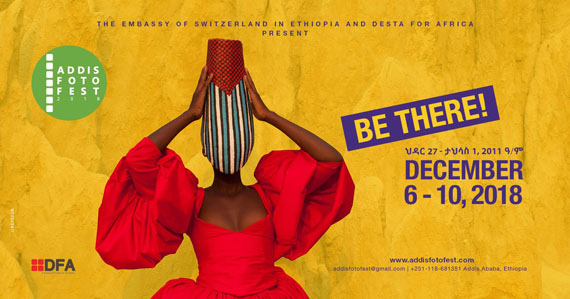 5th Addis Foto Festival 2018
Uniting Africa and the World Through Photography.
Festival: 6 Dec – 10 Dec 2018
Thu 6 Dec 18:00

Addis Foto Fest
Desta For Africa (DFA) #301 – 3rd fl International Leadership Institute
Addis Abeba
+251-933527134
Established in 2010, the Addis Foto Fest biannual is a photography festival that is directed by award winning photographer Aida Muluneh. Produced by Desta for Africa (DFA), the weeklong international festival is held in Addis Ababa, Ethiopia and features exhibitions, portfolio review, conferences, projections and film screenings. Through the participation of the continental and as well the international photography community our main objective is to support the development, dissemination and promotion of image from Africa.