The Floating World
Exhibition: 6 Jun – 30 Aug 2019
Thu 6 Jun 18:00 - 20:00

Johanna Breede PHOTOKUNST
Fasanenstr. 69
10719 Berlin
+49 (0)30-88913590
photokunst@breede.de
www.johanna-breede.com
Tue-Fri 11-17, Sat by appointment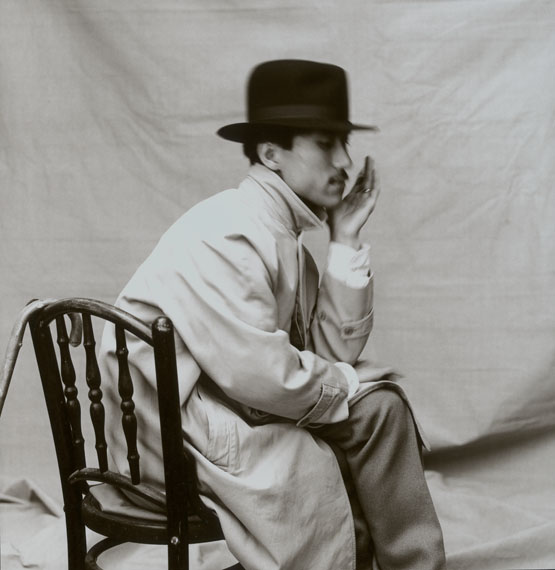 Sheila Rock
"The Floating World"

Exhibition: 6 June – 30 August, 2019
Opening: Thursday, 6 June, 6-8pm
in the presence of the artist
"Fashion evokes a transient universe of stylishness and fantasy . Like the floating world in Japan, my photographs offer a sensory provocation that is forever changing." Sheila Rock

Like the fashion world, fashion photography is diverse and reinvents itself again and again, by expressing poetry and coolness, glamor and provocation.

Sheila Rock, an internationally famous and multi-talented photographer, has had solo exhibitions all over the world. Her personal work is in the permanent collection of the National Portrait Gallery in London.

Sheila Rock moved to the United Kingdom from America in 1970 and has evolved though a series of successful photographic careers. First, she was one of the primary documenters of the punk era, and after that she became a successful commercial and celebrity photographer. She first worked for the cutting-edge British magazine 'THE FACE', which brought her commercial fame and opened many doors. She has contributed her fashion photographs and celebrity portraits to German Vogue, Elle, Glamour, TEMPO, Architectural Digest, The Sunday Times, The Telegraph Magazine, Time Magazine and Rolling Stone. Naomi Campbell, Brooke Shields and Nastassja Kinski are just a few of the more famous models she has beautifully captured in this floating world of fashion.

Known for having a very sensitive eye, in her pictures she captures the innocence, elegance and the raw essence of her subjects. One might even say she brings out their deepest transcendental nature.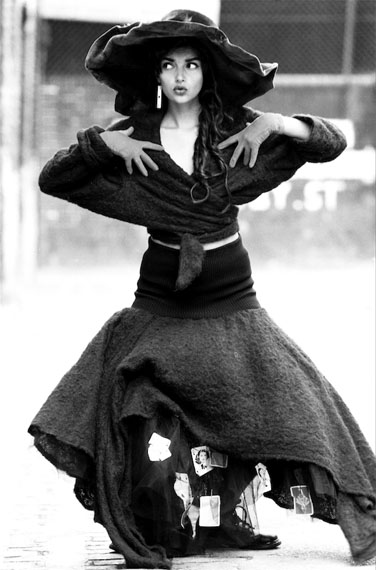 Sheila Rock
"The Floating World"

Ausstellung: 6. Juni bis 30. August 2019
Eröffnung: Donnerstag, 6. Juni, 18-20 Uhr
in Anwesenheit der Photographin
"Mode ruft ein vorübergehendes Universum von Stil und Phantasie hervor. Wie die 'Floating World' in Japan bieten meine Photographien eine sich immer wieder verändernde sinnliche Provokation." Sheila Rock

Wie die Modewelt ist auch die Modephotographie vielfältig und erfindet sich immer wieder neu - mit Poesie und Coolness, Glamour und Provokation.

Sheila Rock, bekannt durch Ihre Portraits Tibetanischer Mönche und "Tought and Tender", ein photographischer Bericht über die englische Küste – hat ihre Karriere im Großbritannien der 1970er Jahre als eine der wichtigsten Dokumentarfilmerinnen der Punk Ära begonnen. Sie beginnt für das britische Magazin 'The Face' zu arbeiten, was ihr kommerzielles Ansehen einbringt und viele Türen öffnet. Ihre Modephotographien und Celebrity-Portraits erscheinen in immer mehr Magazinen: Vogue, Elle, Glamour, Tempo, Architectural Digest, die Sunday Times, das Telegraph Magazine, Time Magazine und Rolling Stone. Naomi Campbell, Brooke Shields und Nastassja Kinski sind nur einige der berühmten Modelle, die sie in ihrer 'Floating World' eingefangen hat.

Ihre Arbeiten befinden sich heute u.a. in der ständigen Sammlung der National Portrait Gallery in London.