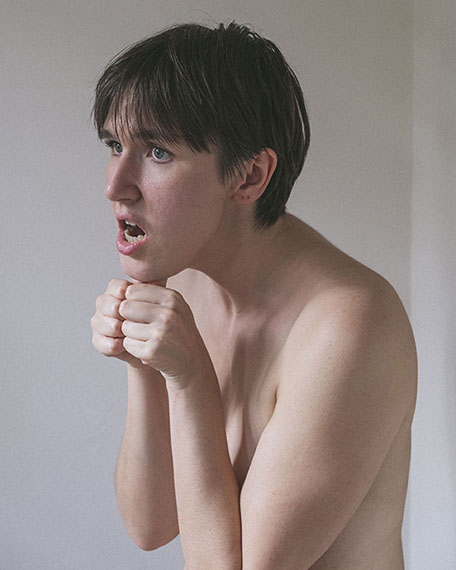 Fruit Taped to Trees
Hartford MFA Group Photography Exhibition
Präsentation:
Thu 11 Apr 18:00 - 21:00
C/O Berlin Education Unit
Hardenbergstr. 19
10623 Berlin


Hartford Art School | University of Hartford
200 Bloomfield Avenue
CT 06117 Hartford
860-7684393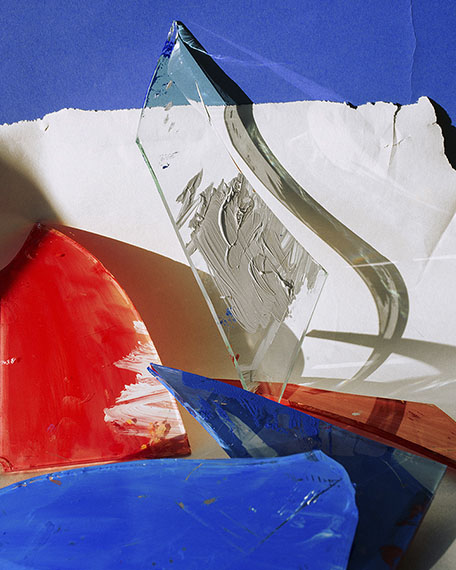 "Fruit Taped to Trees"
Hartford MFA Group Photography Exhibition

Präsentation: 11 April, 2019, 6 - 9pm
Berlin—Generously hosted by C/O Berlin, the International Limited-Residency MFA in Photography program at Hartford Art School presents Fruit Taped to Trees, a pop-up exhibition comprised of work by ten photographers who are currently pursuing their Master of Fine Arts degree. The exhibition uses a poem written by Anna Moschovakis as a catalyst for interpretation of how a mundane encounter can shape our experience of time and subconsciously drift our perspective.

"I believe there is a past perfect tense I've forgotten."

The collective photographs raise questions about linear existence and how memory blurs our perspective of time. "Fruit Taped to Trees" plays with the shifting tenses of past, present, and future as a response to Moschovakis' play on causality and philosophical musings. As Moschovakis invites the reader to reevaluate their relationship to time and the personal pursuit of perfection, some photographs respond to the ceaseless undertaking of living in the present while others, examine the alteration of memories through physical repair or destruction. The picking of ripe fruit cannot be undone, similar to our hollow attempts to revise history. Yet, there is always the anticipation of new growth, and rising expectations, for life defies the ephemeral nature of time.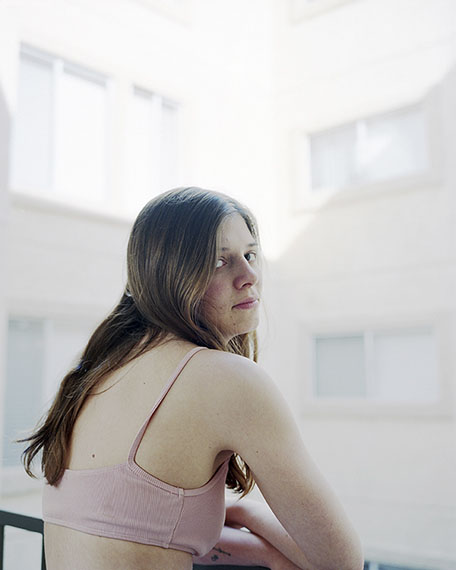 Curated by Robert Lyons, Director of the Hartford MFA program, this exhibition will include works by Chantal Anderson, Dean Berner, Rodrigo Guttiérez, Jenica Heintzelman, Erin Hoffstetter, Jiwoong Jang, Jenny Sae Un Kim, Juliana Novello, Dillon Burns Roberts, and Carolina Saez.

Hartford Art School/University of Hartford are proud to deliver the first International Limited Residency Master of Fine Arts program in photography. The program is designed for both mature individuals with established experience in the field and for recent graduates who wish to further their own practice and acquire an MFA degree in order to facilitate their professional credentials as artists and educators.

More information:
www.hartfordphotomfa.org
www.facebook.com/HartfordArtSchoolMfaPhoto

Faculty and Guest lecturers include: Robert Lyons - Director, Michael Vahrenwald, Dr. Jörg Colberg, Alice Rose George, Michael Schäfer, Mary Frey, Mark Steinmetz, Ute Mahler, Dru Donovan, John Priola, Alec Soth, Thomas Weski, Felix Hoffman, Lisa Kereszi, Hiroh Kikai, Tod Papageorge

Alumni Include: Bryan Schutmaat (USA), Dorothee Deiss (Germany), Felipe Russo (Brazil), Daniel Claus Reuter (Iceland), Matt Eich (USA), Adam J Long (USA), Dagmar Kolatschny (Germany), Leo Goddard (UK), Sebastian Collette (USA), Ward Long (USA), Matthew Casteel (USA), Lucy Helton (UK), Amanda James (USA), Morgan Ashcom (USA), Tsar Fedorsky (USA), Nicolas Silberfaden (Argentina), Chikara Umihara (Japan)