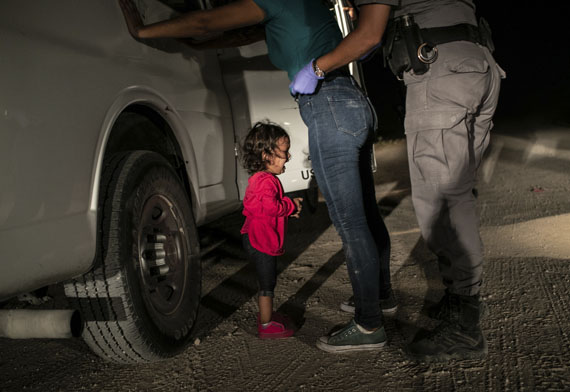 WORLD PRESS PHOTO 19
Exhibition: 30 May – 23 Jun 2019
Wed 29 May 19:30

Freundeskreis Willy-Brandt-Haus
Stresemannstr. 28
10963 Berlin
+49 (0)30-25993787
presse@freundeskreis-wbh.de
www.fkwbh.de
Tue-Sun 12-18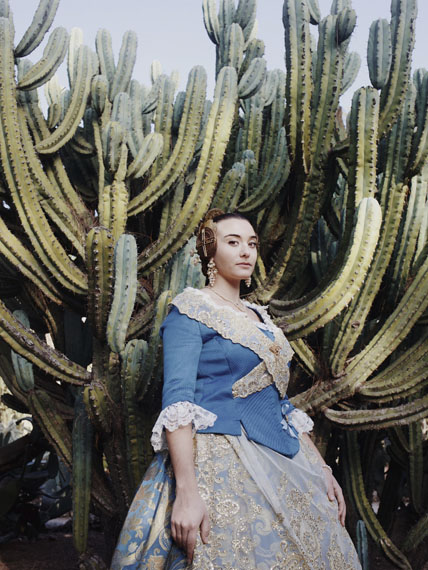 "World Press Photo 19"
Ausstellung: 30. Mai bis 23. Juni 2019
Eröffnung: Mittwoch, 29. Mai, 19.30 Uhr

Reden
Gisela Kayser, Geschäftsführerin Freundeskreis Willy-Brandt-Haus
Dr. Heike Kramer, Direktorin und Abteilungsleiterin Gesellschaftliches Engagement beim Deutschen Sparkassen- und Giroverband
Sophie Boshouwers, Repräsentantin World Press Photo Foundation
Peter-Matthias Gaede, Journalist, im Gespräch mit den Preisträgerinnen Nadia Shira Cohen und Heba Khamis

Eintritt frei | Ausweis erforderlich
Der US-Fotograf John Moore wurde für sein Foto "Crying Girl on the Border" mit dem World Press Photo of the Year ausgezeichnet. Yanela aus Honduras weint, als ihre Mutter Sandra Sanchez in Texas, USA, von einem US-Beamten durchsucht wird.

"Ich denke, dieses Bild hat die Herzen vieler Menschen berührt, so wie es meines, weil es eine große Geschichte humanisiert." – John Moore

Der jährliche WORLD PRESS PHOTO Award ist der weltweit größte und renommierteste Wettbewerb für Pressefotografie. Die Mission der World Press Photo Foundation ist seit 1955 "hohe professionelle Standards im Fotojournalismus aufrechtzuerhalten und für einen freien und uneingeschränkten Informa-tionsaustausch einzutreten".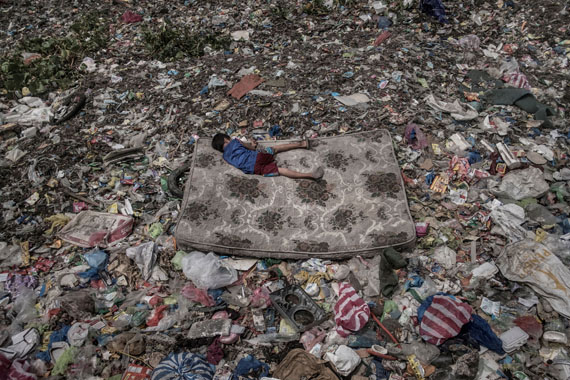 Für den diesjährigen Wettbewerb wählte die Jury die Sieger aus rund 78.801 Fotos von 4.738 Fotogra-fen aus 129 Ländern aus. Die Ausstellung umfasst Arbeiten von allen 42 preisgekrönten Fotografen. Der Freundeskreis Willy-Brandt-Haus präsentiert die World Press Photo Ausstellung zum 16. Mal.