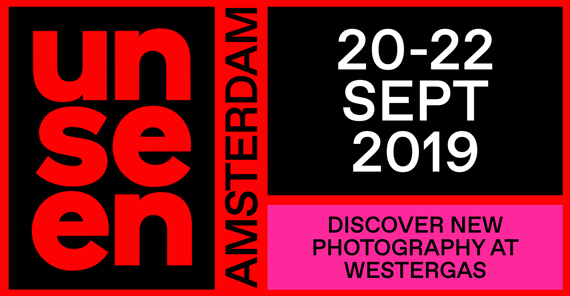 Unseen Photo Fair 2019
Fair: – 22 Sep 2019
Thu 19 Sep

Unseen Photo
Bleiswijkstraat 8,
1051 DG Amsterdam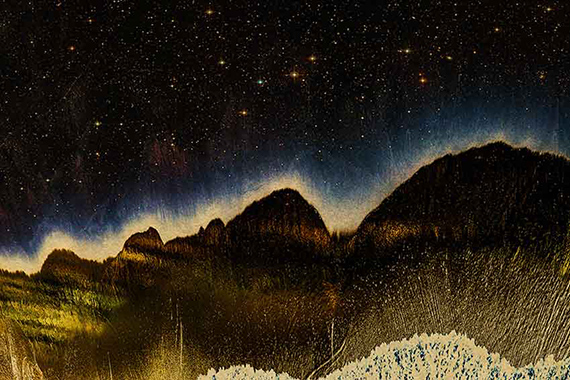 Unseen Amsterdam returns for its eighth edition to highlight the latest developments at the forefront of contemporary photography. Taking place from the 20th to the 22nd September 2019 at Amsterdam's Westergas, the Unseen team is delighted to announce 53 participating galleries. With over 25,000 visitors at Unseen Amsterdam last year, the leading platform for contemporary photography returns to provide novel and diverse approaches to engage with the medium. This includes combining various programme elements such as the Fair, On-site Projects & Exhibitions, the Living Room (three-day speakers programme), the Book Market (70 independent publishers), and the City Programme. The 2019 edition will enable 300 up-and-coming and established artists to present boundary-pushing and noteworthy work, much of which has never been seen before, and all of which has been created within the last three years.
Unseen announces the list of galleries participating in 2019's Fair element of Unseen Amsterdam. The galleries are from all around the world, including countries such as Iran, India, Argentina, Ghana, Japan, and The United States. The Fair welcomes 19 new international galleries this year to present their artists, offering visitors the most diverse experience yet.

New galleries include, Nature Morte (India), who will present a solo booth with premiering work by Bharat Sikka, DECK Gallery (Singapore), whose booth will be focused on nature and climate change with participating artists Ang Song Nian, Woong Soak Tang and Robert Zhao Renhui, Gallery 1957 (Ghana), who will be showing a solo booth with Ivorian artist Joana Choumali, and Rolf Art (Argentina), showcasing politically engaged work by artist and activist, Marcelo Brodsky and emerging talent Celeste Rojas Mugica.

The 2019 edition will also see numerous returning galleries; Ag Galerie (Iran) will be showing work by three female artists Matin Abedi, Parisa Aminollahi and Ghazaleh Rezaei, GRIMM (The Netherlands & The United States) will be premiering works by Dana Lixenberg and Saskia Noor van Imhoff, METRONOM (Italy) will present work by Christto & Andrew and Elena Aya Bundarakis, Flowers Gallery (UK & USA) will show Scarlett Hooftgraafland; and Robert Morat Galerie (Germany) will be showing Peter Puklus, Lia Darjes and premiering work by Andrea Grützner.

ON-SITE PROJECTS AND EXHIBITIONS

Each year Unseen aims to develop and strengthen its programme by collaborating with innovative institutions and artists, enabling visitors to engage with a variety of photographers and their unique methods. This year's On-Site Projects will include a visual presentation of talented Dutch students from Dutch Academies KABK, HKU and Rietveld. New work from the collective Charles Goes Arles will also be screened from a camper van, as well as work from the photography platform Docking Station. More details on further projects and exhibitions to be announced.

Full list of participating galleries.