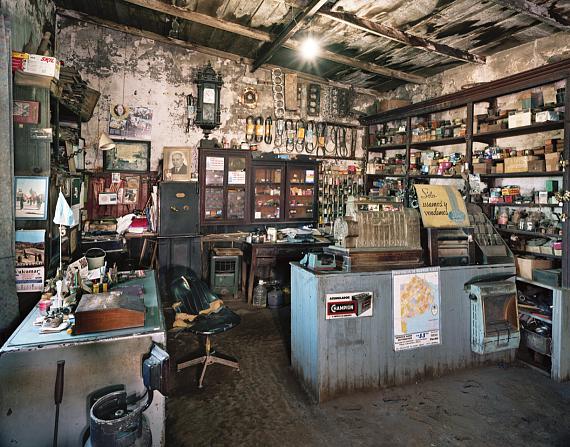 STORIES
Exhibition: – 20 Feb 2021
Sat 21 Nov 12:00 - 19:00

Kuckei + Kuckei
Linienstr. 107/108
10115 Berlin
+49 (0)30-8834354
info@kuckei-kuckei.de
www.kuckei-kuckei.de
Tue-Fri 11-18, Sat 11-17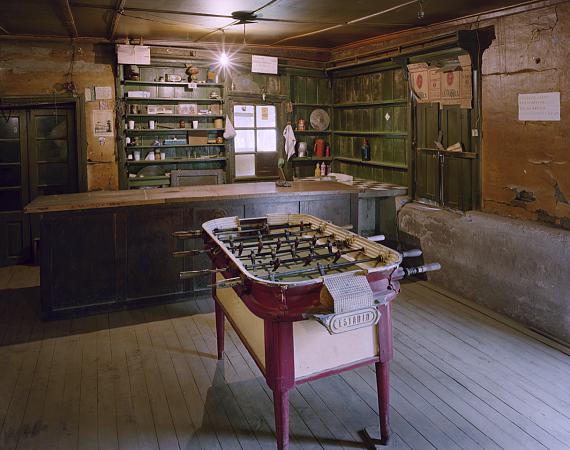 Guillermo Srodek-Hart
"STORIES"

Exhibition: 21 November 2020 – 20 February 2021
Opening: Saturday, 21 November, 12-7pm
For the third time (after 2013 and 2015) the gallery is showing works by the Argentinean photographer Guillermo Srodek-Hart.

For ten years, Guillermo Srodek-Hart roamed thousands of kilometres of remote country roads in Argentina, documenting with his camera handicraft businesses, small shops and bars in the pampas. The living environments photographed by Srodek-Hart are from another time and today, just like the corner shops in Europe, doomed to disappear. He photographed the workplaces of welders, butchers, shoemakers, grocers, bakers, rope makers, mechanics, pharmacists, bartenders and general stores.

He met craftsmen with skills that were more in demand in other eras, and he found shops that had long since been replaced elsewhere by chain shops. When he began to take photographs, he concentrated on interiors. Almost all motifs are deserted. The interiors are depicted by him in the tradition of the still life. They are places without glamour, but full of dedication to his own craft. For the people who work here, says Srodek-Hart, the shops are "their place in the world. They define their lives by what they do and where they do it."

For many of these places, Srodek-Hart's photograph is the last image of a disappearing world.

Guillermo Srodek-Hart was born in Buenos Aires in 1977. He studied at the School of the Museum of Fine Arts at the University of Boston and the College of Art Boston, where he received his MFA in 2008. In 2005 he received the "Jorge Klemm Award" and in 2006 he received the "Petrobras Award". His work has been shown in numerous solo and group exhibitions in Argentina, Europe and the USA. In 2013 his "stories" were shown at the 55th Venice Biennale.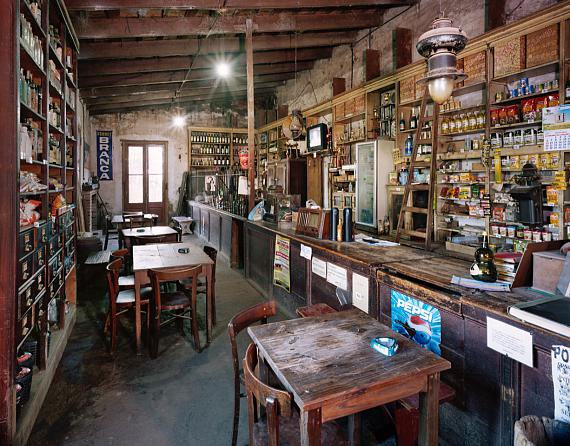 Guillermo Srodek-Hart
"STORIES"

Ausstellung: 21. November 2020 bis 20 Februar 2021
Eröffnung: Samstag, 21. November, 12-19 Uhr
Bereits zum dritten Mal (nach 2013 und 2015) zeigt die Galerie Arbeiten des argentinischen Fotografen Guillermo Srodek-Hart.

Zehn Jahre lang durchstreifte Guillermo Srodek-Hart Tausende von Kilometern abgelegener Landstraßen in Argentinien und dokumentierte mit seiner Kamera in der Pampa Handwerksbetriebe, kleine Geschäfte und Bars. Die von Srodek-Hart fotografierten Lebenswelten sind aus einer anderen Zeit und heute, ebenso wie die Tante-Emma-Läden in Europa dem Untergang geweiht. Er fotografierte die Arbeitsplätze von Schweißern, Metzgern, Schustern, Lebensmittelhändlern, Bäckern, Seilmachern, Mechanikern, Apothekern, Barkeepern und Gemischtwarenhändlern.

Er begegnete Handwerkern mit Fähigkeiten, die in anderen Epochen gefragter waren, und er fand Geschäfte, die anderswo längst durch Ladenketten ersetzt wurden. Als er zu fotografieren begann, konzentrierte er sich auf die Innenräume. Fast alle Motive sind menschenleer. Die Interieurs werden von ihm in der Tradition des Stilllebens abgebildet. Es sind Orte ohne Glamour, aber voll Hingabe ans eigene Handwerk. Für die Menschen, die hier arbeiten, sagt Srodek-Hart, sind die Läden "ihr Platz in der Welt. Sie definieren ihr Leben durch das, was sie tun und wo sie es tun."

Für viele dieser Orte ist Srodek-Harts Aufnahme das letzte Abbild einer untergehenden Welt.

Guillermo Srodek-Hart wurde 1977 in Buenos Aires geboren. Er studierte an der School of the Museum of Fine Arts an der University Boston und dem College of Art Boston, wo er 2008 seinen MFA erhielt. 2005 wurde er mit dem "Jorge Klemm Award" ausgezeichnet, und erhielt 2006 den "Petrobras Award". Seine Arbeiten wurden in zahlreichen Einzel- und Gruppenausstellungen in Argentinien, Europa und den USA gezeigt. 2013 waren seine "stories" auf der 55.Biennale in Venedig zu sehen.