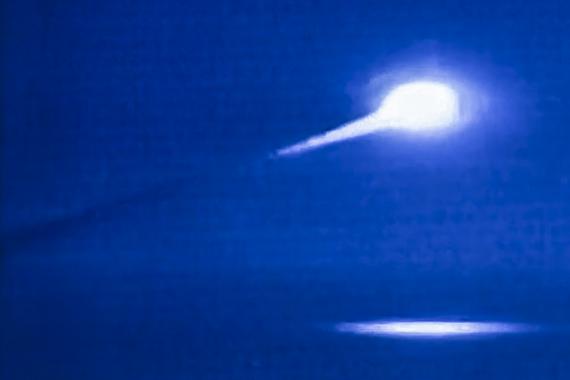 HELIOPOLIS
In the blue shadow of the city of the sun
Exhibition: 24 Apr – 13 Jun 2021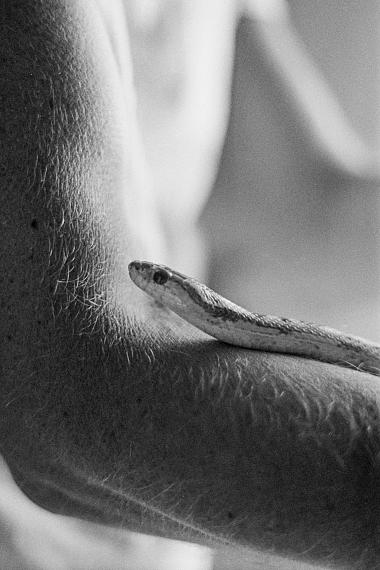 8th edition of the European Month of Photography in Luxembourg

"ARCHIPEL"

Rozafa Elshan "Synthèse d'une excursion"
24 April – 13 June 2021
Centre d'art Dominique Lang

Marie Capesius "HELIOPOLIS – in the blue shadow of the city of the sun"
24 April – 13 June 2021
Centre d'art Nei Liicht

Marie Sommer "L'Œil et la Glace"
24 April – 29 August 2021
CNA Centre national de l'audiovisuel
In the beginning of the 1930s the first naturist village in Europe "Héliopolis" was founded on Île du Levant, an island in the French Mediterranean sea. The first adepts of the naturist movement set foot onto this wild island to escape the bustling city life and live a more healthy lifestyle in accordance with nature. Over time, simple bungalows, camping facilities, a school and village facilities were built. Electricity was only brought in 1989 to Héliopolis, highlighting the naturist community's determination to preserve their natural lifestyle and philosophy. In the 1950's, the French marine also settled on the island and until today, they use 90 percent of the surface of the island as a military base and missile test station. A fence separates these two opposite worlds that cohabit within the same landscape. Intrigued by these striking contrasts, Marie Capesius documents the daily life in Héliopolis with her camera and encounters its inhabitants for more than three years. A statement that she regularly heard "Here, it is paradise" ignited her reflection upon the notion of paradise. What is paradise? What could it be or did it ever exist?

Inspired by the tales of Adam and Eve, she intuitively composes an open tale that questions the subconscious emotions tied to paradise and hell with her photographs and furtive notes. She comes to the conclusion that paradise and hell can be found on both sides of the fence, that the presence of life and death form a whole, a cyclical evolution in nature. She uses symbols she finds within nature; such as for example the snake and the scorpion, to evoke archaic references and highlight a metaphysical interpretation.

For the EMOP "Rethink Nature and Landscape", Marie Capesius presents her ongoing series "Héliopolis", which was initially exhibited in Berlin for her graduate show at "Ostkreuzschule für Fotografie" at the end of 2019. With an extended version and site specific installation within the gallery Nei Liicht, she invites the spectators to dive into a more intimate view of the contrasting inner and outer landscapes of her work. She includes a display of originals extracted from the notebook she kept during her research on the island, a photo projection where she includes field recordings from the island, a series of nude photography and visual representations of the military side, that she associates to the colour blue, that casts a shadow on the city of the sun.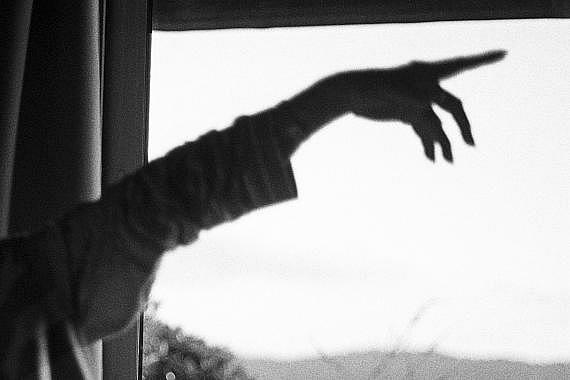 Marie Capesius, born 1989, lives and works in Luxembourg. Recently graduated from the photography school "Ostkreuzschule" in Berlin with her serie "HELIOPOLIS". In 2020 she was awarded the scholarship for creation by Centre National Audiovisuel in Luxembourg. In her artistic approach, she engages the subject with intuition and seeks inspiration through encounters. She retraces stories and uses symbols, movement and mystery to evoke subconscious emotions and highlight the reflection of timelessness.