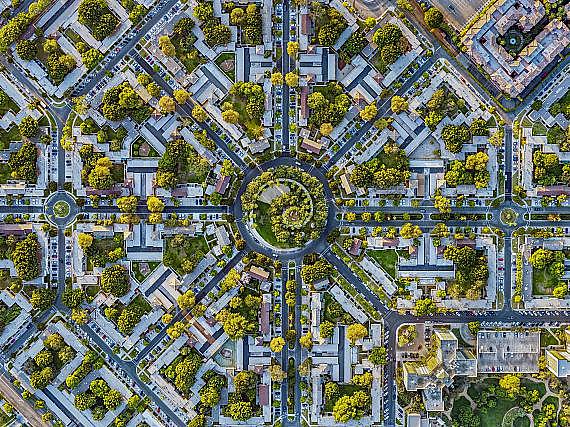 From the Air
Exhibition: 27 May – 30 Aug 2021

Robert Klein Gallery
38 Newbury Street
MA 02116 Boston
+1-617-2677997
inquiry@robertkleingallery.com
www.robertkleingallery.com
Tue-Fri 10-17:30 . Sat 11-17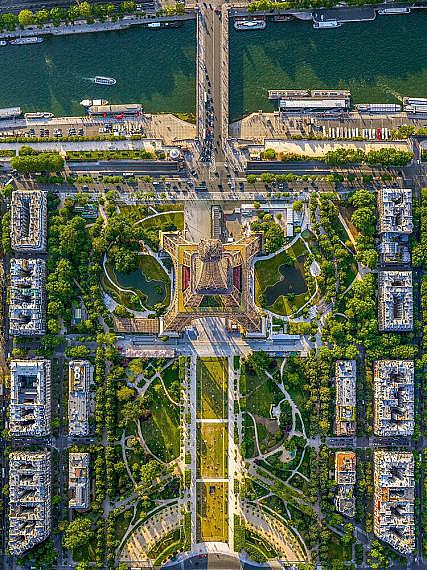 Jeffrey Milstein
"From the Air"

Exhibition: May 27 – August 30, 2021
From the Air, a new exhibition of photography by Jeffrey Milstein offers the photographer's iconic aerial images of the built environment from Paris to Los Angeles, and images of aircrafts in flight. The exhibition coincides with a new book Paris From the Air, published by Welcome Books, an imprint of Rizzoli. In addition, Robert Klein Gallery is announcing the gallery's ongoing representation of the work of Jeffrey Milstein.

Shooting with the latest high-resolution professional cameras while leaning out of doorless helicopters making steep turns, Milstein captures the highly detailed, iconic images that set his work apart. An architect, photographer and pilot, Milstein's distinctive style—straight down from above—leads to fresh insights into the urban design of Paris and other cities.

The exhibition From the Air includes aerial views of Paris including the Arc de Triomphe and Eiffel Tower and Louis XIV's palace gardens at Versailles, as well as locations in the U.S. including the Walt Disney World Swan Hotel in Florida, Newark Airport, and Park La Brea in Los Angeles. The work that started his career, unique images of aircrafts from American West Airlines and Hawaiian Airlines to Learjets, are photographed from below as they are landing.

Online Exhibition: here
Jeffrey Milstein is known for his mesmerizing aerial photographs of cities around the world. Born in the Bronx in 1944, he received a degree in architecture from the University of California, Berkley in 1968 and practiced as an architect before turning to photography in 2000. He earned his pilot's license at the age of 17.

Milstein's photography has been published in six books including his new book Paris From the Air (Welcome Books, Rizzoli, April 2021). His other books are Civilization: The Way We Live Now (Thames & Hudson, 2017); LA NY (Thames & Hudson, 2017); Small Dreams: 50 Palm Springs Trailer Homes (Schiffer Publishing, 2016), CUBA: Photographs by Jeffrey Milstein (Monacelli Press, 2010); and Aircraft: The Jet as Art (Abrams, 2007). His work has appeared in the New York Times, Los Angeles Times, The Guardian, Esquire, Fortune, Time, Harper's, Conde Nast Traveler, Vanity Fair, Die Zeit, Paris Match, and on the CBS Evening News with Scott Pelley.

Photographs by Milstein have been exhibited and collected throughout the United States and Europe. His award-winning aerial images as well as his typology of aircrafts have been shown at the Smithsonian National Air and Space Museum, Washington D.C.; Natural History Museum of Los Angeles; Ulrich Museum of Art, Wichita, KS; Brandts Museum, Odense, Denmark; among others, and are in the permanent collection of the Los Angeles Museum of Art; Smithsonian Museum, Washington, D.C.; George Eastman House, Rochester, NY; Portland Museum of Art, Portland, OR; and Akron Art Museum, Akron, OH. He lives in Woodstock, NY.