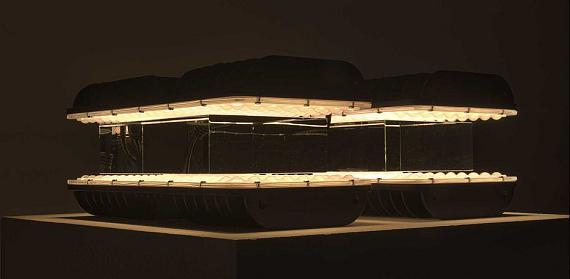 SEEN BY #15: Nothing Ever Happened (Yet)
Exhibition: 21 May – 25 Jul 2021

Museum für Fotografie
Jebensstr. 2
10623 Berlin
+49 (0)30-266424242
mf@smb.spk-berlin.de
www.smb.museum/mf
Tue-Sun 11-19, Thu 11-20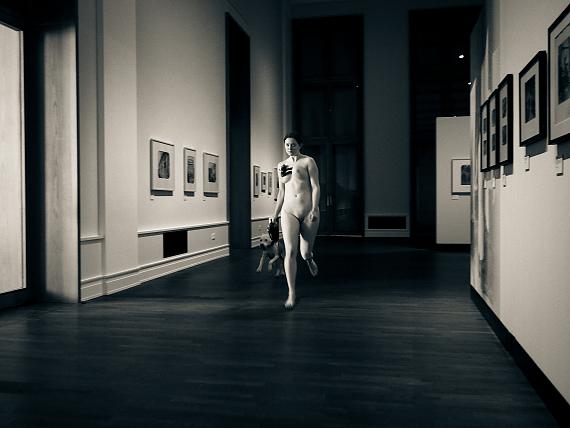 SEEN BY #15: Nothing Ever Happened (Yet)

Exhibition: 21 May – 25 July 2021
Considering the current global conflict situations, one would like to reject the phrase "nothing ever happened" intuitively. Massive upheavals in political party landscapes, nationalistic tendencies, hate campaigns by conspiracy theorists, violence from the right, authoritarian regimes, the increasing isolation of Europe at its external borders, and much more, describe only a small portion of dangerous political developments. As a reaction to this, one would like to counter these developments with one's own voice—and with images. And yet the question arises: What can actually be said and known with images?

The contributions to the exhibition stand for political involvement—but at the same time, they distrust the evidentiary character of the photographic image. Rather, they play provocatively with the potentiality of meaning assignments, causing rash assertions to become brittle. Thus, the exhibition "Nothing ever happened (yet)" is an expression of a search movement beyond supposed certainties, which, by invoking the medium of photography, is still—especially today, in the digital now—playing itself forward. What strategies can we as artists develop to (re)conceive photography as an approach that enables social reality to become describable? While trying to answer this question, one quickly becomes immersed in a conflict that is situated somewhere between the rejection of a traditional documentary use of the photographic medium, on the one hand, and the realization of a meanwhile uninhibited use of social media formats, with their own mechanisms of generating meaning, on the other. "Nothing ever happened (yet)" is the attempt to stand up for a presence or for permanence in terms of the increasingly transitory properties of photography, by using pictorial means. Or, in other words, it is an attempt to become as precise as possible using pictorial means—even if this implies, in consequence, allowing an openness of references.

Such a questioning approach, however, seems more appropriate to us than permanently reproducing (supposed) "truths" by incessantly picking up, repeating, and confirming globally circulating image patterns and languages, which (also visually) wear out all too quickly. We do not deny the emancipative potential of digital image cultures. However, it seems necessary to use the space of the exhibition unreservedly, not only to work with the concrete materiality and the spatial dimension of photography beyond the narrow formatting scope of the common social media formats, but also to emphasize the precarious status of the medium—which at the same time justifies its resistance—with our own artistic means. Only a critical-reflexive approach can succeed in asking more questions than providing answers. And what else can it be about if we want to understand our artistic practice as a political practice?

With works by: Om Bori, Samet Durgun, Max Fallmeier, Friederike Goebbels, Miji Ih, Johannes Jakobi, Jeanna Kolesova, Sina Link, Finja Sander, Maximilian Schröder.

Curated by Maren Lübbke-Tidow

"SEEN BY #15" is part of the exhibition cooperation between Kunstbibliothek – Staatliche Museen zu Berlin and Universität der Künste at the Museum für Fotografie, Berlin. Its aim is to rethink curatorial and artistic strategies in dealing with contemporary photography.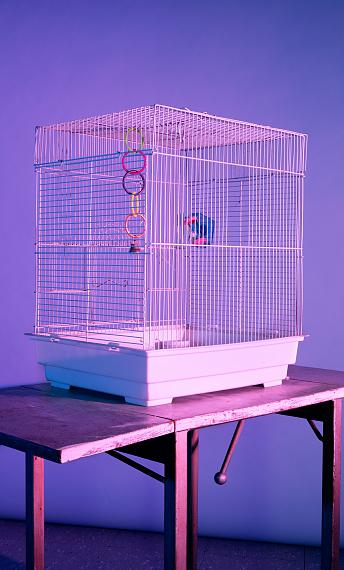 SEEN BY #15: Nothing Ever Happened (Yet)

Ausstellung: 21. Mai bis 25. Juli 2021

Der Besuch ist nur mit einem tagesaktuellen, negativen PCR- oder Schnelltestergebnis, einer FFP2-Gesichtsmaske sowie einem vorab online gebuchten Zeitfenster-Ticket möglich: www.smb.museum/tickets
Intuitiv möchte man die Redewendung "nothing ever happened" angesichts gegenwärtiger globaler Konfliktlagen, die das Gegenteil nahelegen, zurückweisen. Massive Umbrüche in den Parteienlandschaften, nationalistische Tendenzen, Hetze von Verschwörungstheoretikern, Gewalt von Rechts, autoritär agierende Regime, die zunehmende Abschottung Europas an den Außengrenzen etc. beschreiben nur einen kleinen Ausschnitt gefährlicher politischer Entwicklungen. Man möchte mit der eigenen Stimme – und mit Bildern – dagegenhalten. Und dennoch stellt sich die Frage: Was kann mit Bildern tatsächlich gesagt und gewusst und werden?

Die Beiträge der Ausstellung stehen für ein politisches Engagement – zugleich aber misstrauen sie dem Evidenzcharakter des fotografischen Bildes. Vielmehr spielen sie provokativ mit der Potenzialität von Bedeutungszuweisungen, mit der vorschnelle Behauptungen brüchig werden. So ist die Ausstellung "nothing ever happened (yet)" Ausdruck einer Suchbewegung jenseits vermeintlicher Gewissheiten, die sich mit dem Gebrauch des Mediums Fotografie noch immer – oder gerade heute, im digitalen Jetzt – nach vorne spielen. Welche Strategien können wir als Künstler*innen entwickeln, um die Fotografie (wieder) als ein Projekt zu entwerfen, mit der soziale Realität beschreibbar wird? In dem Versuch der Beantwortung dieser Frage gerät man schnell in einen Konflikt, der irgendwo angesiedelt ist zwischen der Zurückweisung eines traditionell-dokumentarfotografischen Gebrauchs des Mediums einerseits und der Vergegenwärtigung einer mittlerweile ungehemmten Nutzung der Social Media Formate mit ihren eigenen Mechanismen der Bedeutungsgenerierung andererseits. "nothing ever happened (yet)" ist der Versuch, mit bildnerischen Mitteln entgegen den zunehmend transitorischen Eigenschaften der Fotografie für ihre Präsenz oder Dauerhaftigkeit einzutreten. Oder anders: der Versuch, mit bildnerischen Mitteln so präzise wie nur möglich zu werden – auch wenn dies in der Konsequenz bedeutet, eine Offenheit der Bezüge zuzulassen.

Mit Arbeiten von Om Bori, Samet Durgun, Max Fallmeier, Friederike Goebbels, Miji Ih, Johannes Jakobi, Jeanna Kolesova, Sina Link, Finja Sander, Maximilian Schröder

Kuratiert von Maren Lübbke-Tidow

"SEEN BY #15" ist Teil der Ausstellungskooperation zwischen der Kunstbibliothek der Staatlichen Museen zu Berlin und der Universit ät der Künste Berlin im Museum für Fotografie. Sie hat zum Ziel, kuratorische und künstlerische Strategien im Umgang mit zeitgenössischer Fotografie neu zu denken.