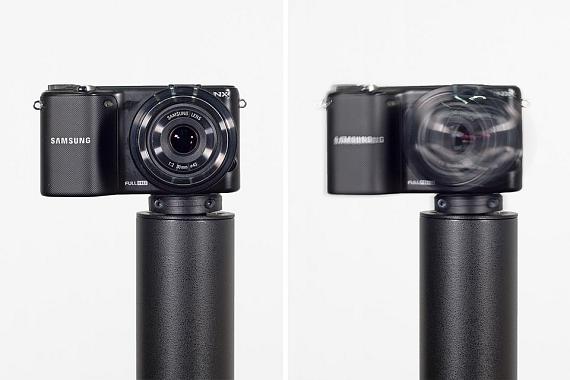 How to Win at Photography – Die Fotografie als Spiel
Exhibition: 5 Jun – 10 Oct 2021

Fotomuseum Winterthur
Grüzenstr. 44+45
8400 Winterthur
+41 (0)52-2341060
info@fotomuseum.ch
www.fotomuseum.ch
Tue-Sun 11am-6pm, Wed 11am-8pm
"How to Win at Photography – Die Fotografie als Spiel"

Ausstellung: 5. Juni bis 10. Oktober 2021
"How to Win at Photography – Die Fotografie als Spiel" erkundet die Fotografie als spielerisches Unterfangen untersucht das Verhältnis von Spiel und Bild und stellt dabei unerwartete Verbindungen zwischen der Geschichte der Fotografie, der Gamifizierung des Sichtbaren sowie den Praktiken der Bildproduktion mit und in Computerspielen her.

Die Gruppenausstellung umfasst mehr als vierzig Positionen; darunter zeitgenössische als auch historische Arbeiten aus dem 20. Jahrhundert. Durch eine Assemblage von multimedialen Kunstwerken und vernakularen Bildern hinterfragt die Ausstellung das Wesen und die Funktion der Fotografie in der Gegenwart.

Spielen wir mit der Kamera oder spielt die Kamera letztlich mit uns? Haben wir wirklich die Kontrolle oder sind wir nur Spielfiguren in grösseren technischen, sozialen, kulturellen und ökonomischen Netzwerken? Was können spielerische Formen der Fotografie auf politischer und gesellschaftlicher Ebene bewirken? Wer oder was vollzieht den Akt des Sehens und Fotografierens – Menschen, Maschinen oder eine Kombination aus beiden? Und schliesslich: Wer spielt mit und wer gewinnt? Dies sind nur einige der Fragen, denen How to Win at Photography nachgeht. Die Ausstellung lädt die Besucher_innen dazu ein, sich mit den spielerischen Aspekten der Fotografie zu beschäftigen. Die Ausstellung wirft einen Blick auf die Werke von Künstler_innen und Fotograf_innen, die mit oder auch gegen die Kamera spielen. Dabei untersuchen sie unter anderem Umgebungen und Strukturen von Videospielen und befragen Vorstellungen von Identität, Geschlecht und Klasse.

Mit Arbeiten von: Cory Arcangel, Aram Bartholl, Dorothée Elisa Baumann, Justin Berry, Julius Brauckmann, Alan Butler, Claude Cahun, Cibelle Cavalli Bastos, Dries Depoorter & Max Pinckers, Philipp Dorl, Constant Dullaart, Harun Farocki, Christopher Graves, Aneta Grzeszykowska, Beate Gütschow, Jon Haddock, Emily Hadrich, Florence Henri, Roc Herms, John Hilliard, Yuyi John, Rindon Johnson, Andy Kassier, Sherrie Levine, Gloria López Cleries & Sive Hamilton Helle, René Mächler, Taiyo Onorato & Nico Krebs, Joan Pamboukes, Steven Pippin, Michael Reisch, Tabor Robak, Ria Patricia Röder, Lorna Ruth Galloway, Ed Ruscha, Emma Agnes Sheffer, Cindy Sherman, Guido Segni, Andrew Stine, Petra Szemán, Akihiko Taniguchi, Danielle Udogaranya, Coralie Vogelaar, Tamás Waliczky und Ai Weiwei.

In Kooperation mit der Hochschule Luzern und dem Centre for the Study of the Networked Image der London South Bank University.