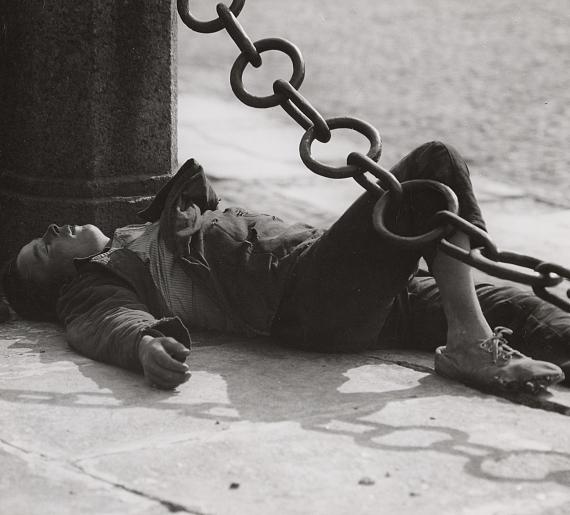 Good Morning, World!
Exhibition: – 10 Oct 2021
Thu 15 Jul

Fotostiftung Schweiz
Grüzenstr. 45
8400 Winterthur
+41 52 -234 10 30
info@fotostiftung.ch
www.fotostiftung.ch
Tue-Sun 11-18, Wed 11-20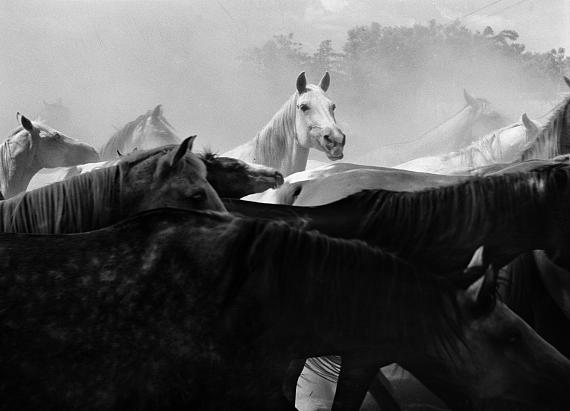 Ernst A. Heiniger
"Good Morning, World!"

Exhibition: 5 June – 10 October 2021
Ernst A. Heiniger (1909–1993) belonged to the avant-garde of the Swiss "New Photography" movement in the 1930s. A photo retoucher by trade, he taught himself the art of photography autodidactically. He quickly developed a keen sense for contemporary and modern aesthetics and soon became one of the first photographers to be admitted to the Swiss Werkbund (SWB). After this initial spark to his career, Heiniger constantly took on new challenges and continued to do pioneering work. In 1936 he created Puszta-Pferde ("Horses in Hungary"), one of the first modern photobooks in Switzerland. He worked with well-known graphic artists such as Heiri Steiner, Herbert Matter and Josef Müller-Brockmann and created innovative designs by combining photography and graphic design, an entirely novel concept at the time. In the 1950s, Heiniger travelled the world as a documentary filmmaker for Walt Disney – two of his short films were awarded an Oscar. He later created Switzerland's first 360 degree film for Expo 64 in Lausanne.

Even though Ernst A. Heiniger's visual worlds were admired by a broad public in his day, his name is still largely absent from the canon of Swiss photographic history. In 1986, he left Switzerland determined never to return and lived in Los Angeles until his death in 1993. Since then, the Fotostiftung Schweiz has sought to return his photographic estate to Switzerland – which it finally accomplished in 2014. The exploration and processing of his archive provide the basis for the first comprehensive retrospective of this creative visual designer.

The exhibition Ernst A. Heiniger – Good Morning, World! shows object and nature photographs, photobooks, posters, films, making-of pictures and documentaries that situate his work within the history of photography. His 360 degree film Rund um Rad und Schiene ("Magic of the Rails") – the SBB's attraction at Expo 64 in Lausanne – has been recreated as an all-around projection. Ernst A. Heiniger's diverse photographic and cinematic oeuvre was always at the cutting edge of technology and oscillates between cool perfection and sensual closeness to nature.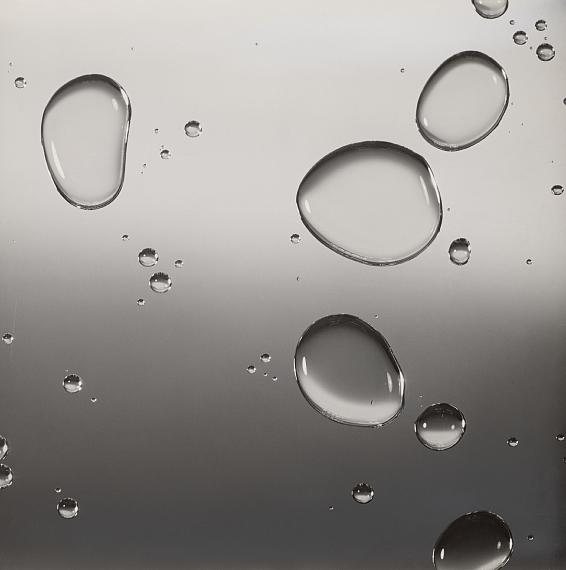 Ernst A. Heiniger
"Good Morning, World!"

Ausstellung: 5. Juni bis 10. Oktober 2021
Ernst A. Heiniger (1909–1993) gehörte in den 1930er-Jahren zur Avantgarde der Neuen Fotografie in der Schweiz. Das Fotografieren eignete sich der gelernte Retuscheur autodi- daktisch an. Schnell entwickelte er ein Gespür für zeitgemässe und moderne Ästhetik und zählte bald zu den ersten Fotografen, die in den Schweizerischen Werkbund (SWB) aufgenommen wurden. Nach dieser Initialzündung wagte sich Heiniger stets an neue Herausforde- rungen und leistete immer wieder Pionierarbeit.

1936 schuf er mit Puszta-Pferde eines der ersten modernen Fotobücher der Schweiz. Er arbeitete mit bekannten Grafikern wie Heiri Steiner, Herbert Matter und Josef Müller-Brockmann zusammen und schuf innovative Entwürfe durch die damals neuartige Verbindung von Fotografie und Grafik. In den 1950er-Jahren bereiste Heiniger als Dokumentarfilmer für Walt Disney die Welt – zwei seiner Kurzfilme wurden mit einem Oscar ausgezeichnet. Später drehte er für die Expo 64 in Lausanne den ersten 360-Grad-Film der Schweiz.

Auch wenn Ernst A. Heinigers Bildwelten zu seiner Zeit von einem breiten Publikum wahrgenommen wurden, ist sein Name im Kanon der Schweizer Fotogeschichte wenig präsent. 1986 verliess er die Schweiz mit dem Vorsatz, nie mehr zurückzukehren und lebte bis zu seinem Tod 1993 in Los Angeles.

Die Fotostiftung Schweiz hat sich seither darum bemüht, seinen fotografischen Nachlass in die Schweiz zurückzuholen – was 2014 endlich gelang. Die Aufarbeitung und Erforschung seines Archivs bilden die Grundlage für die erste umfassende Retrospektive dieses kreativen visuellen Gestalters.

Die Ausstellung Ernst A. Heiniger – Good Morning, World! zeigt Sach- und Naturaufnahmen, Fotobücher, Plakate, Filme, Making-of-Bilder sowie Dokumente, die sein Werk in der Zeitgeschichte verorten. Auch sein 360-Grad-Film Rund um Rad und Schiene – die Attraktion der SBB an der Expo 64 in Lausanne – wird als Rundumprojektion reinszeniert. Ernst A. Heinigers vielfältiges fotografisches und filmisches Schaffen war technisch immer auf dem neuesten Stand und bewegt sich zwischen kühler Perfektion und sinnlicher Naturverbundenheit.