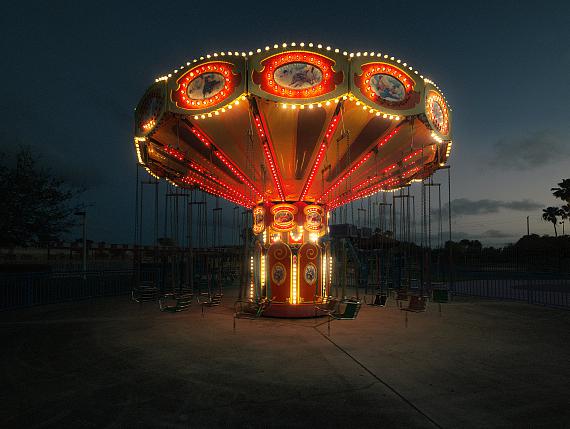 BITTERSWEET
Exhibition: 7 Jun – 31 Aug 2021

Ira Stehmann Fine Art
Prinzregentenstr. 78
81675 München
+49-(0)171 264 12 93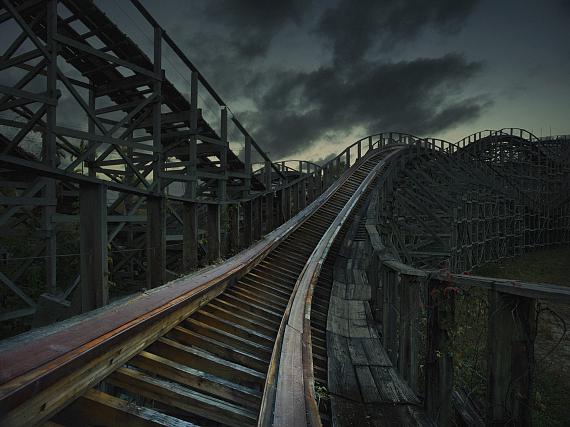 Christopher Thomas
"BITTERSWEET"

Exhibition: 7 June – 31 August, 2021

Book signing event with the artist: 8 June and 9 June as well as 7 July and 8 July

Due to the Covid19 related restrictions admissions to the events are limited.
Please book your spot ahead of time, either by e-mail or by phone +49 (0) 171 2641293.
Ira Stehmann Fine Art is presenting the exhibition Bittersweet. On display will be a selection of fifteen photographs by Munich-based photographer Christopher Thomas, who is best known for his city portraits as well as his work on the Oberammergau Passion Play.

Bittersweet addresses two opposing, contradictory terms. When looking at the pictures, however, it becomes clear that the pair of opposites seems very suitable for expressing the unspeakable.

Christopher Thomas has taken the pictures for Bittersweet over the last ten years in various countries on several continents. Thus, he shows the viewer symbols that remind him of childhood and a sense of happiness: merry-go-rounds, ice cream cones, bubble gum machines, circus tents, fairs, cotton candy, wonder bags, roller skates, ferris wheels, tricycles, and more. These symbols are embedded in rural and urban landscapes. In most of the images, people are non-existent. We immediately think of our lost childhood, of spontaneity and immediacy. However, behind all the sometimes superficially seductive images lurks the fear of the loss of bliss and the undeniable power of transience.

Since time immemorial, the fear of death - a transition into a "dimension" unknown to us - has been great. In general, everything that smells of change is mysterious and sometimes threatening to people.

Christopher Thomas' pictorial worlds thematize decay and finitude. Places such as Chernobyl in Ukraine, which was scarred by the nuclear reactor accident, are changing. The artist photographed on site a child's doll amid gas masks left on the ground, empty cribs, and a hauntingly empty gymnasium. Abandoned amusement parks, whose formerly operating attractions such as roller coasters and giant representations of dinosaurs are already gnawed by the ravages of time, move into the artist's interest.

Many years ago, an English author reviewed Christopher Thomas' series New York Sleeps and wrote: "Thomas seems to be obsessed with the past." The author is right; in the new series, too, Thomas is preoccupied with places where something was and is no longer so, where something has changed. Even as a young boy, he loved going to folk festivals and beer festivals and returning to the place the next year and imagining how it used to be.

Christopher Thomas' Bittersweet recordings span the potential joy of life and the melancholy sense of loss.

Christopher Thomas was born in Munich in 1961 and graduated from the Bayerische Staatslehranstalt für Photographie. He has received a number of international awards as a commercial photographer. His photographs have been published in many magazines such as Vogue, Harper's Bazaar, Elle, Cosmopolitan, Süddeutsche Zeitung Magazin, Geo, Stern, and Merian.

In the 1990s, Thomas also worked as a photographer for aid organizations such as Nepra e. V. and DAHW (German Leprosy and Tuberculosis Relief Organization) on numerous trips to Nepal, India, and Ethiopia, for which he received the World Press Award and the Epica Award (both 1995) as well as the Gold Medal (1995) at the New York Festival. Between 2012 and 2016 he accompanied an international group of female plastic surgeons on their travels to India and Bangladesh documenting their work.

As an artist, Christopher Thomas has established a reputation above all through his city portraits. His series Munich Elegies was published in 2005 by Schirmer / Mosel Verlag. This was followed in 2009 by the series New York Sleeps published by Prestel Verlag.

In 2010 Christopher Thomas photographed amateur actors and actresses during rehearsals for the Passion Play in Oberammergau. The result was a series of fifty-six portraits, reminiscent of paintings by Old Masters, which evoke the spirit of the Passion Play. These portraits were published in a book titled Passion by Prestel Verlag in the same year. Christopher Thomas received several awards for this cycle, including the silver medal of the Art Directors Club Germany (2011) and the German Design Award (2013).

He has published numerous books including Venice in Solitude (Prestel Verlag, 2012), Leitzachtal (2013), Paris – City of Light (Prestel Verlag, 2014), Engadin (2015), Female Prestel Verlag, 2016), Lost in L. A. (Prestel Verlag, 2017), Bodensee (2020) and Bittersweet (2020).

Works by Christopher Thomas can be seen worldwide in renowned photo galleries and at trade fairs, but also in large private and institutional collections such as the François Pinault Collection, the Nicola Erni Collection, the Sir Elton John Photo Collection, the Art Collection of the German Bundestag and many others.

Exhibition with the support of: Neustart Kultur // Kunstfonds Bonn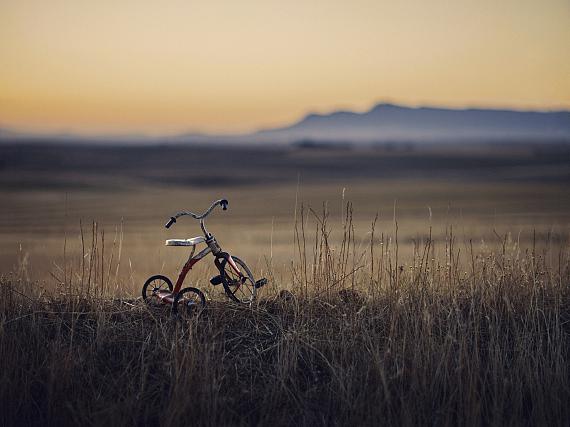 Christopher Thomas
"BITTERSWEET"

Ausstellung: 7. Juni bis 31. August 2021

Buchpräsentation: am 8. und 9. Juni sowie 7. und 8. Juli 2021

Aufgrund der aktuellen Situation ist die Besichtigung der Ausstellung nur nach Anmeldung per E-Mail oder telefonisch +49 (0)171 2641293 möglich.
Ira Stehmann Fine Art präsentiert die Ausstellung Bittersweet. Gezeigt wird eine Auswahl von zwanzig Fotografien des Münchner Fotografen Christopher Thomas, der vor allem für seine Städteporträts wie auch für seine Arbeiten zu den Oberammergauer Passionsspielen bekannt ist.

Bittersweet: wir wundern uns zunächst über zwei gegensätzliche, einander widersprechende Begriffe. Beim Betrachten der Bilder jedoch wird klar, dass das Gegensatzpaar sehr geeignet scheint, Unsagbares zum Ausdruck zu bringen.

Die Bilder für Bittersweet hat Christopher Thomas in den letzten zehn Jahren in verschiedenen Ländern auf mehreren Kontinenten aufgenommen. So zeigt er dem Betrachter Symbole, die ihn an Kindheit und ein Gefühl der Glückseligkeit erinnern: Karussells, Eistüten, Kaugummiautomaten, Zirkuszelte, Jahrmärkte, Zuckerwatte, Wundertüten, Rollschuhe, Riesenräder, Dreiräder u.v.m.. Diese Symbole sind eingebettet in rurale und urbane Landschaften. In den meisten Bildern sind menschliche Wesen nicht existent. Wir denken sofort an unsere verlorene Kindheit, an Spontaneität und Unmittelbarkeit. Hinter all den mitunter oberflächlich verführerischen Bildern lauert jedoch auch die Angst vor dem Verlust des Glücks und der unbestreitbaren Macht der Vergänglichkeit.

Seit Menschengedenken ist die Angst vor dem Tod – einem Übergang in eine uns unbekannte "Dimension" - groß. Überhaupt ist alles, was nach Veränderung riecht, den Menschen geheimnisvoll und mitunter bedrohlich.

Christopher Thomas' Bildwelten thematisieren Verfall und Endlichkeit. Orte wie das vom Atomreaktorunglück gezeichnete Tschernobyl in der Ukraine wandeln sich. Der Künstler fotografierte vor Ort eine Kinderpuppe inmitten von am Boden liegengelassenen Gasmasken, leere Kinderbetten und einen gespenstig leeren Turnsaal. Stillgelegte Vergnügungsparks, an deren ehemals in Betrieb genommenen Attraktionen wie Achterbahnen und riesigen Darstellungen von Dinosauriern der Zahn der Zeit bereits nagt, rücken ins Interesse des Künstlers.

Vor vielen Jahren rezensierte ein englischer Autor Christopher Thomas' Serie New York Sleeps und schrieb: "Thomas seems to be obsessed with the past". Der Autor hat ja recht, auch in der neuen Serie beschäftigt sich Thomas mit Orten, wo etwas war und nicht mehr so ist, wo sich etwas verändert hat. Schon als kleiner Junge liebte er es auf Volks- und Bierfeste zu gehen und im nächsten Jahr an den Ort zurückzukehren und sich vorzustellen, wie es vormals war.

Christopher Thomas' Bittersweet-Aufnahmen spannen einen Bogen zwischen der potenziellen Lebensfreude und dem melancholischen Gefühl des Verlusts.

Christopher Thomas, 1961 in München geboren und Absolvent der Bayerischen Staatslehranstalt für Photographie, hat als Werbefotograf eine Reihe internationaler Auszeichnungen erhalten. Seine Fotoreportagen erschienen u.  a. in Magazinen wie Vogue, Harper's Bazaar, Elle, Cosmopolitan, Süddeutsche Zeitung Magazin, Geo, Stern und Merian.

In den 1990er Jahren arbeitete Christopher Thomas auch als Fotograf für Hilfsorganisationen wie Nepra e. V. und DAHW (Deutsche Lepra- und Tuberkulosehilfe). Die Fotos, die auf zahlreichen Reisen nach Nepal, Indien und Äthiopien entstanden, wurden mit Preisen wie dem World Press Award und dem Epica Award sowie der Goldmedaille beim New York Festival ausgezeichnet. Zwischen 2012 und 2016 begleitete er eine internationale Gruppe von plastischen Chirurginnen auf ihren Reisen nach Indien und Bangladesch und dokumentierte ihre Arbeit.

Als Künstler hat sich Christopher Thomas vor allem durch seine Städteporträts einen Namen gemacht. Seine Serie Münchner Elegien ist 2005 im Schirmer / Mosel Verlag erschienen. Es folgte 2009 die Serie New York Sleeps im Prestel Verlag.

2010 fotografierte Christopher Thomas Laiendarstellerinnen und -darsteller bei den Proben für die Passionsspiele in Oberammergau. Das Ergebnis ist ein Zyklus von 56 Porträts, die an Gemälde alter Meister erinnern und den Geist der Passionsspiele ausstrahlen. Die Publikation Passion erschien zur gleichen Zeit bei Prestel. Christopher Thomas erhielt für diesen Zyklus mehrere Auszeichnungen wie die Silbermedaille des Art Directors Club Deutschland (2011) und den Deutschen Designpreis (2013).

Weitere Fotobände sind: Venedig die Unsichtbare (Prestel, 2012), Leitzachtal (2013), Paris – Stadt des Lichts (Prestel, 2014), Engadin (2015), Female (Prestel, 2016) und Lost in L. A. (Prestel, 2017), Eternity (2018) und Bodensee (2020).

Werke von Christopher Thomas sind weltweit in namhaften Fotogalerien und auf Messen zu sehen, aber auch in großen privaten und institutionellen Sammlungen wie der Sammlung von François Pinault, der Nicola Erni Collection, der Fotosammlung Sir Elton John, sowie der Kunstsammlung des Deutschen Bundestages und vielen anderen.

Ausstellung mit freundlicher Unterstützung Neustart Kultur // Kunstfonds Bonn