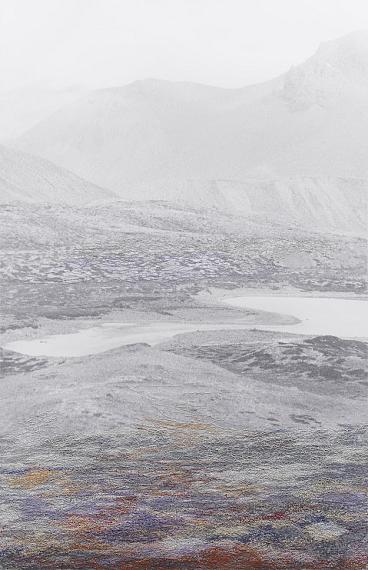 Thread of Time
Exhibition: – 7 Oct 2021
Thu 26 Aug

Galerie Esther Woerdehoff
36 rue Falguière
75015 Paris
+33(0)9-51 51 24 50
galerie@ewgalerie.com
www.ewgalerie.com
Wed-Sat 12-19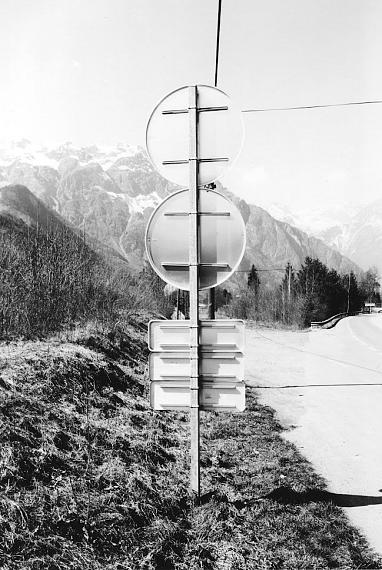 Everything starts with the mountain and the quest to capture it in a photograph. Iris Hutegger and Xavier Dauny employ a traditional gelatin silver process to create their works. However, this quality of the familiar is broken either with embroidery or perspective of the shot. This metamorphosis conceives another vision of the landscape, poetic and sensitive, fed by reflection and imagination.

Both artists work with rigorous frameworks of creative protocol, devoting lengths of time to the processes of shooting, printing and transforming the photographic image. With their different approaches, Iris Hutegger and Xavier Dauny invite us to question our perception of the landscape and the marks humans leave on nature. By capturing the mountains innate eternal quality and imbuing it with an aura of fragility these intricate works offer a reflection on time itself, where today's environmental emergency is confronted with the immortality of the mountains.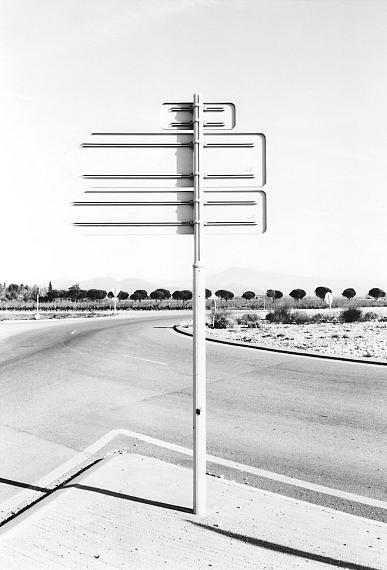 Iris Hutegger was born in 1964 in Schladming, Austria. She moved to Switzerland in 1990 and currently lives and works in Basel. In 1994, she began taking classes in sculpture and drawing at the School of Art and Design in Zurich and Lucerne (HGK) and graduated from The Basel School of Art and Design in 2005. Since 2004, she regularly exhibits her work. By mixing techniques such as sculpture or photography, Iris Hutegger creates installations that question the landscape, the space, the natural and the artificial. She puts pieces of landscapes in suitcases, draws chairs with cotton tread, creates flower meadows in exhibition spaces and develops a figurative and conceptual work of great poetry. In her photographic work, Iris Hutegger takes mountains as subject. She prints in black and white from color negatives and from those almost abstract documentary photographs, embroiders her own colours with a sewing machine on the landscape, bringing an emotional third dimension to the pictures.

Xavier Dauny was born in 1961 in Paris. After getting a special education degree, he continued his studies in sociology at the École des hautes études en sciences sociales (EHESS) in Paris. From 1988 to 1999, he taught photography in various institutions and started to work on photographic series composed of several dozen of images. Mountains of sand, Snowy Mountains of Sand, Ski Resorts, Pylons, Railways, Soccer Fields or more recently Road Signs and Cemeteries, in all those series, Xavier Dauny chose to photograph his topic with a very methodical approach. Interested by the downtimes of industrial activity, he explores the natural landscape transformed by man. This continuous questioning on photography and its supposed objectivity has pushed the artist towards a graphic research in opposition to the picturesque, an austere approach but not without a certain sense of humour. The appearance of Xavier Dauny's black and white prints, which can be inexpertly judged "overexposed", is the result of a long process in the darkroom and a great control of the light. Xavier Dauny regularly publishes and exhibits his work.