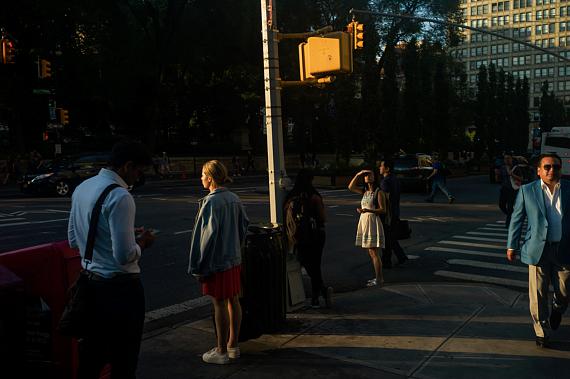 On that Day
Exhibition: – 7 Oct 2021
Thu 2 Sep 18:00

Galerie Esther Woerdehoff
rue Marguerite-Dellenbach 3
1205 Genève
galerie@ewgalerie.com
www.ewgalerie.com
Wed-Sat 14-18:30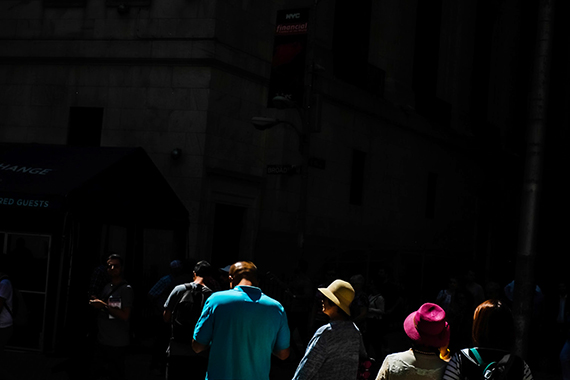 Chervine
On That Day
02.09 – 22.10.2021
Thursday, September 2nd 2021, from 6 p.m. to 9 p.m.
"My photographs are taken in ordinary places, in places where life is just going on. I have always considered the streets of New York as stages and its inhabitants as actors who interpret their own play, their history, their lives."
- Chervine

Photographing New York has become a textbook case. Aware of this heritage the Franco-Iranian photographer Chervine (born in Iran in 1972) manages to surprise us by showing the city in a new light. An engineer by training, he is a self- taught photographer.

Chervine is a builder of light.
Guided by the path of the sun, the urban scenes he shows us are a reflection on time. They are the graceful emergence of fleeting moments, where passers-by are captured at the bend of a boulevard, on the terrace of a café or in the middle of a street, always bathed in an enveloping and radiant light.

The city is waiting, in the background, letting its inhabitants emerge timidly from the urban opacity. Individuals, alone or in groups, only appear in bits and pieces, like luminous spurts. Plunged into darkness, the imposing urban façades thus take the subsidiary place of a theatre set waiting for the spotlight to shine on it.
Chervine's work is a story of shadows written under the sign of chiaroscuro.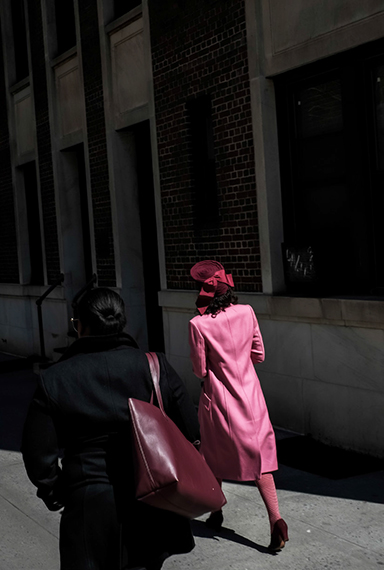 With his Leica, the artist photographs the city at sunrise and sunset, at times of the day when the light is flickering. The characters in his photographs inhabit the darkness with a fragile grace, signalling their discreet presence with luminous touches. We enter the urban landscape through the body of a van, a woman's flamboyant red hat, the immaculate façade of the Empire State Building or the illuminated sign of a café.

The cinematographic universe is a constant in Chervine's work, giving the urban space the appearance of a film set in which the artist allows himself to be carried along by the geographical wanderings of the individuals he meets on his way. Characters seem to have come straight out of a film noir, both timeless and alien to the world around them.


But what is the artist really after ?
If we are absorbed by these photographs where we like to imagine the story of each of these anonymous people and what a journey through their day would be like, Chervine nevertheless leaves room for doubt, revealing nothing of the world that inhabits them. He lets the winding paths of our imagination go: "I have a very distant relationship with my characters. I never go near them. I try to insert them into my composition as one element among others," he explains.