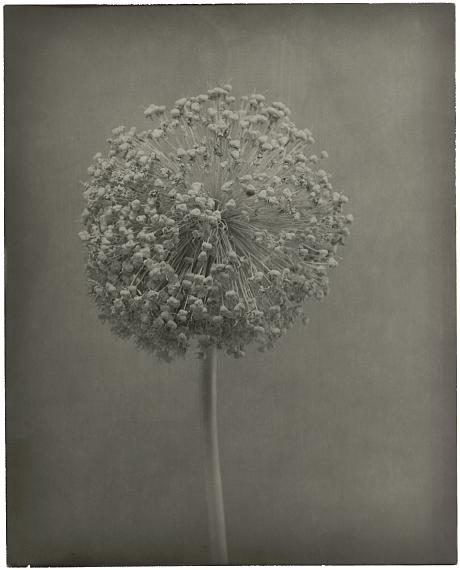 Blumen
Exhibition: – 23 Oct 2021
Fri 3 Sep 18:00 - 21:00

Galerie—Peter—Sillem
Dreieichstr. 2
60594 Frankfurt
+49 69-61995550
info@galerie-peter-sillem.com
www.galerie-peter-sillem.com
Wed 10-16, Thu 10-18, Fri 10-16, Sat 14-16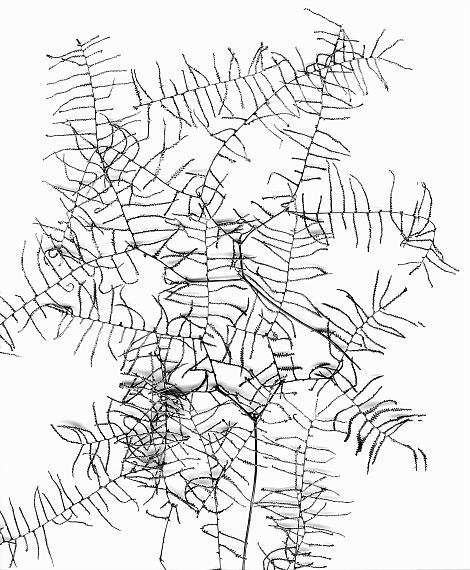 Walter Schels
"Blumen"

Exhibition: 4 September ‐ 23 October, 2021
Opening: Friday, 3 September, 6‐9 pm
Walter Schels' artistic interest has for decades been portraits and life in all its diversity — and thus also transience.

"To me withered flowers are analogous to the faces of old people. By making them visible as individuals I place them within the cycle of birth and death. I show their beauty, uniqueness and charm. (…) I have photographed aging flowers with aging film and I am an old photographer with old cameras. In that sense these images are my homage to old age." Walter Schels

The exhibition is accompanied by a catalogue with photographs and a text by Walter Schels.

Walter Schels, born in 1936 in Landshut, southern Germany, worked from 1957 to 1965 as a window dresser in Barcelona, Canada and Geneva before moving to New York to become a photographer. In 1970 he returned to Germany and became known for his character studies of artists, politicians and famous names from the world of arts and letters. For decades he has portrayed animals and flowers with the same intensity. A passionate explorer of physiognomy, Walter Schels sets out to make the essence and personality of a figure visible in the photograph.

In various long-term photographic series, on blind people, the disabled, prematurely-born children and transsexuals, for instance, Schels has pursued exceptional situations in human life. He has received many awards for his series depicting hospice patients shortly before and shortly after their death, including the Hansel Mieth Prize, the World Press Photo Award, a gold medal from the Art Directors Club, Germany, and a Lead Award.

Walter Schels has lived and worked since 1990 in Hamburg. He has published various books and his works have been shown in countless exhibitions in Germany and worldwide and are included in many significant art collections.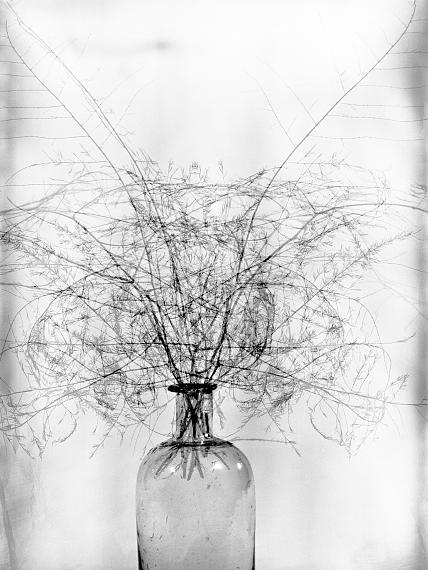 Walter Schels
"Blumen"

Ausstellung: 4. September bis 23. Oktober 2021
Eröffnung: Freitag, 3. September, 18 bis 21 Uhr
Walter Schels' künstlerisches Interesse gilt seit Jahrzehnten Porträts und dem Leben in seiner ganzen Vielfalt — und damit auch der Vergänglichkeit.

"Ich habe mich als Fotograf immer mit Gesichtern beschäftigt. Gesichtern von Tieren und Menschen. Trockene Blumen sind für mich vergleichbar mit Gesichtern von alten Menschen. Verwelkende Blumen erreichen ihre eigene Schönheit und Eigenständigkeit, weil sie ein Leben hinter sich haben — im Gegensatz zu all den gleichmäßig frisch blühenden Tulpen, Rosen, Sonnenblumen. Meine Serie alter Blumen habe ich zum Teil mit alten Filmen fotografiert, aus den 40er bis 60er Jahren. Und ich bin ein alter Fotograf mit alten Kameras. So gesehen zeigt die Serie eine Hommage an das Alter." Walter Schels

Zur Ausstellung erscheint ein Katalog mit Fotografien und einem Text von Walter Schels.

Walter Schels, geb. 1936 in Landshut, arbeitete von 1957 bis 1965 als Schaufensterdekorateur in Barcelona, Kanada und Genf, bevor er nach New York ging, um Fotograf zu werden. 1970 kehrte er nach Deutschland zurück und wurde mit Charakterstudien von Künstlern, Politikern und Prominenten der Kunst- und Geisteswelt bekannt. Mit der gleichen Intensität porträtiert er seit Jahrzehnten Tiere und Blumen. Als leidenschaftlichem Erforscher der Physiognomie geht es Walter Schels darum, Wesen und Persönlichkeit eines Motivs in der Fotografie sichtbar zu machen.

In fotografischen Langzeitprojekten, etwa über Blinde, Menschen mit Behinderung, frühgeborene Kinder, Transsexuelle und Hospizpatienten kurze Zeit vor und unmittelbar nach ihrem Tod, widmet sich Schels Extremsituationen des menschlichen Lebens. Walter Schels erhielt zahlreiche Auszeichnungen, u.a. den Hansel-Mieth-Preis, den World Press Photo Award, eine Goldmedaille des Art Directors Club Deutschland sowie einen Lead Award.

Walter Schels lebt und arbeitet seit 1990 in Hamburg. Er hat zahlreiche Bücher veröffentlicht, seine Arbeiten wurden in zahlreichen Ausstellungen im In- und Ausland gezeigt und sind Bestandteil vieler bedeutender Kunstsammlungen.