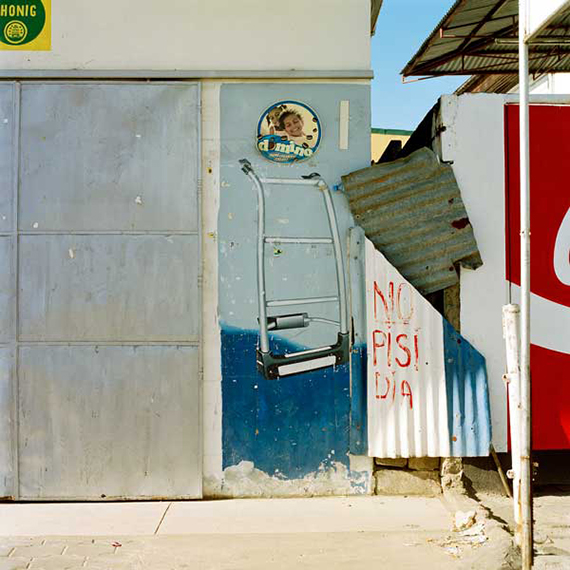 Cityscapes & Garage Stills
MIA PHOTO FAIR
Fair Presentation: – 10 Oct 2021
Wed 6 Oct
SUPERSTUDIO MAXI
via Moncucco 35
Milan


Galerie Baudelaire
Plantin en Moretuslei 119
2140 Antwerp
+32(0)3-2272640
info@galeriebaudelaire.be
www.galeriebaudelaire.be
Sat 14-18, Mon-Fri by appt.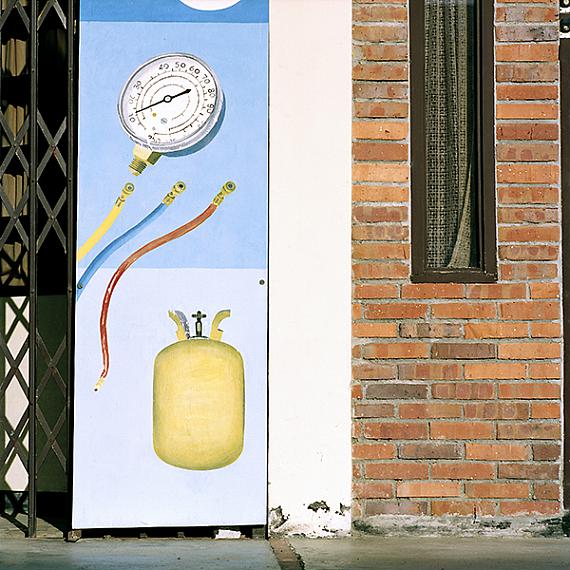 Jacquie Maria Wessels
"Cityscapes & Garage Stills"

MIA Photo Fair, Milan

October 7 – 10, 2021
Opening: Wednesday, October 6, 2021
Thursday/Friday 11am – 6pm, Saturday/Sunday 11am – 8pm

MIA PHOTO FAIR - The international photography and moving image art fair
SUPERSTUDIO MAXI, via Moncucco 35 (MM Famagosta), Milan – Italy
During the 10th edition of the MIA Fair Milan (IT), Galerie Baudelaire (BE) proudly presents a solo show with photography by Jacquie Maria Wessels (NL) from her series Cityscapes and Garage Stills. The carefully composed analogue photo series are sometimes alienating and surreal, but they are documents of disappearing worlds as well. The painterly works in both series show refined lines with challenging colour formations and staging that surprise and have an attractive beauty. MIA Fair is the most important art fair dedicated to photography in Italy.

For the series Cityscapes, Wessels photographed in Paramaribo, the capital of Suriname, city scenes dominated by typical Surinamese murals: hand-painted advertisements containing hyper-realistic images of, among other things, tools, soup cans, oatmeal, sausages and incentives such as 'Do your best at school' ... The works show the architecture of the city and how the residents appropriate the space. They also capture a cultural and economic image of time in Paramaribo.

For her Garage Stills project, Wessels goes a step further: she creates a painterly composition herself with the objects she finds in traditional car repair garages in different countries all over the world. She is fascinated and intrigued by the shapes and colours of the mysterious, to her completely unknown objects she discovers in this wonderful universe. With the found attributes she composes poetic still lifes on the spot, which she captures with an analogue camera. Wessels approaches this series with her documentary background in mind, however in this male dominated world of rough-around-the-edges garages she takes the liberty to move objects or to remove them and to highlight her settings. Wessels photos show us a significant history: the old garages, which previously stood for progress and are now being overtaken by new technologies, have been recorded in this series in still lifes before they will disappear.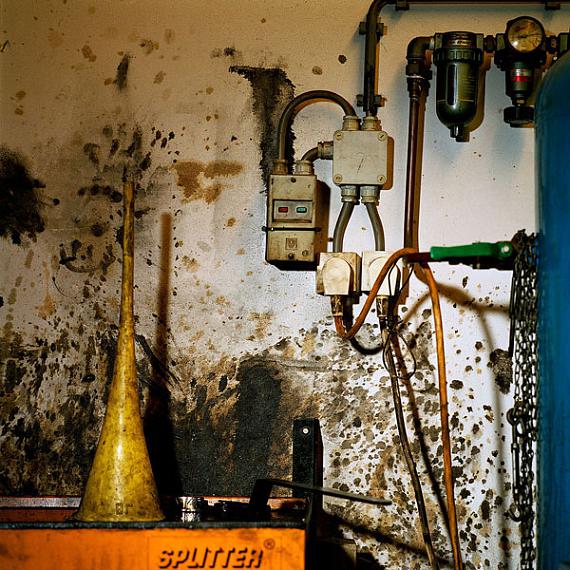 Jacquie Maria Wessels lives and works in Amsterdam, the Netherlands; she studied photography at the Gerrit Rietveld Academy and Social Psychology at the Vrije Universiteit, both in Amsterdam. Wessels has developed into an artist who is active in the field of autonomous and documentary photography and who likes to explore a topic for a longer period of time. Her subjects often serve as a framework for investigating the various social conditions and the environment of people. Wessels' work is exhibited worldwide and is in the collection of various museums and private collections. Works of the Garage Stills series are in the collection of the Rijksmuseum in Amsterdam and Huis Marseille – Museum for Photography Amsterdam, the Netherlands. Wessels was invited to show her work at the Museum Het Valkhof in the Netherlands and at the Photography Festival Encontros da Imagem in Braga, Portugal. Recently, the series Cityscapes was on show in the 'Photo Route Bijlmer Cityscapes + Birdmen', an outdoor exhibition with 50 large format photographs in Amsterdam [NL] and in a solo show at the Surinaams Museum in Paramaribo, Suriname. With the photo series Cityscapes the photo book Cityscapes + Birdmen was published with a selection of 160 photographs in full colour.

Galerie Baudelaire, a gallery for international contemporary art photography, shows photography with a pronounced evocative character. Photography that surprises, intrigues, irritates and touches. Photography in which fantasy, imagination and individuality take the lead, in the spirit of the art criticism of Charles Baudelaire.